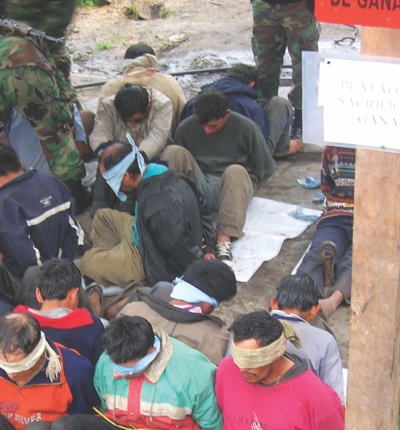 Monterrico Metals plc
Monterrico Metals plc agreed a confidential settlement with our clients to pay costs and compensation in 2011
In 2009 Leigh Day represented a group of 33 indigenous Peruvians in the High Court in London. The claim was against the British parent company Monterrico Metals plc. Our clients alleged that, following a protest about environmental issues, they were tortured, beaten and sexually abused by the Peruvian police and mine employees at Monterrico's Rio Blanco mine in August 2005.
In June 2009, Leigh Day obtained freezing injunctions in the UK and Hong Kong High Courts over Monterrico's assets worldwide. We did this to protect our clients' interests against the financial impact of Monterrico's decision to relocate to Hong Kong.
Although the company did not admit liability, in July 2011, three months before the trial was scheduled to take place, it agreed a confidential settlement with our clients to pay costs and compensation.