Jessica Harrison
Paralegal
Jessica is a paralegal in the human rights team
Jessica is a paralegal in Leigh Day's human rights department.
Jessica assists both partner Anna Moore and senior associate solicitor Kate Egerton in their diverse caseloads, which include discrimination claims, Court of Protection cases, inquests, and claims under the Human Rights Act.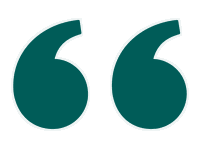 Jessica Harrison, in particular, was amazing and made me feel so comfortable throughout the whole process. Would recommend.
Previous experience
Jessica joined Leigh Day in February 2021, having previously worked as an executive at a leading claimant law firm, exclusively representing trade union clients on an extensive range of personal injury cases including industrial accidents, public liability claims and road traffic accidents. Whilst in this role, Jessica assisted with political campaign work for the Labour movement.
Upon joining the firm, Jessica worked closely with Michelle Victor on complex group claims, multi-party personal injury, environmental impact and consumer rights actions. Jessica was a member of the food safety team at Leigh Day, working on high profile cases representing clients who have suffered from fatal and catastrophic injuries as a result of food poisoning or food allergies. Jessica's experience also encompasses inquests, notably Jessica was part of the legal team representing the family of Celia Marsh.
Jessica Harrison in the news
Education
Jessica graduated with a master's degree in Human Rights Law from the University of Nottingham in 2018. Prior to this she graduated with an LLB in Law from Nottingham Law School in 2017. Jessica is currently studying independently to undertake the SQE examinations, of which she aims to be in the top percentile.
Membership & Committees
Jessica is a member of The Association of Personal Injury Lawyers (APIL), is a member of Leigh Day's Disability Committee and is deeply committed to social justice.