Sally Moore
Partner
Head of the firm's personal injury department. Consistently ranked as one of the UK's leading serious injury lawyers, specialising in spinal and brain injury claims
Sally is lead partner in the personal injury claims team and specialises in high value cases for clients who have suffered life changing personal injuries. She also has a wealth of experience acting for bereaved families.
Some of Sally's cases include a claim on behalf of a severely brain-injured advertising executive for what was at the time one of the highest ever damages awarded.
She acted for the widows of two cyclists killed while doing a charity bike ride. Both cases were widely covered in the media.
She acted for 50 people injured in the Paddington rail crash, the family of a passenger who died in the Berkshire rail crash of 2004 and for eight British survivors of a rail crash in Norway.
She has acted for and continues to represent clients who have suffered severe brain, spinal and amputation and crush injuries.
Leigh Day has represented the members of British Cycling and British Triathlon Federation since 2002 and Sally has represented many seriously injured cyclists and bereaved families where cyclists have been tragically killed.
She is regarded by market sources as a "hugely conscientious" lawyer with a "tremendous grasp of the subject" who "fights her client's corner, can be tough and makes good decisions."
Chambers guide to the legal profession
What people say
"My 80 year old father suffered a severe high level spinal cord injury in a road traffic accident. He was left tetraplegic and ventilator dependent. As a family we never expected to go through this - but it would have been a nightmare without Sally Moore and the expertise and guidance she provided. In difficult circumstances, we found Sally whose dedication and professionalism reassured us throughout the legal process. Our family owes Sally Moore and her assistant, Rachel Botterill, at Leigh Day a debt of gratitude. We would have no hesitation recommending Sally and her team at Leigh Day." - Mr S
"Sally's levels of knowledge, expertise and insight were superb and second to none, the support and assistance she gave me throughout the life of my case was invaluable. I don't think the outcome of my situation would have been as rosy without her."
"Sally handled the case excellently. She was very accessible, always up to speed on what was happening with the case, and pragmatic but imaginative in her approach. She clearly had our best interests in mind at all times.
Memberships
Sally is chair of Headway West London a group providing support to brain injury survivors and their families in West London. She is a Fellow of the Association of Personal Injury Lawyers, and is an APIL accredited brain injury specialist. She is also a brain injury assessor for APIL and a member of the All Party Parliamentary Cycling Group.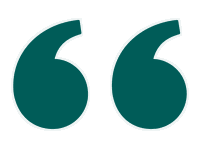 She is among the country's standout practitioners for high-value personal injury accident claims, and is frequently sought out to handle brain, spinal, amputation and fatal accident cases. She is also noted in the market for her niche expertise in bringing cycling-related claims.
Chambers and partners 2021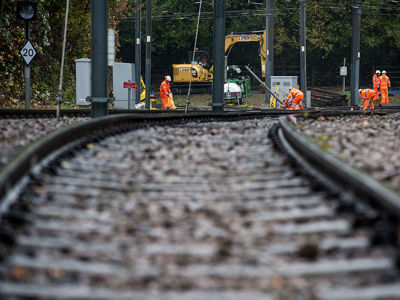 Family disappointed by CPS decision on Croydon tram crash
The family of Donald Collett, who died in the Croydon tram crash, have expressed dismay at yesterday's CPS decision that no criminal charges will be bought against the driver or Transport for London (TfL) or the operator, Tram Operations Ltd.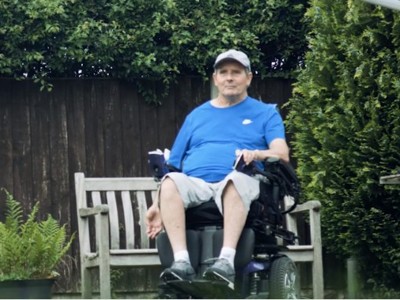 Cycling injury - Rod's story
After he suffered life-changing injuries in a collision with a tractor, Rod's daughter turned to Leigh Day