Emma Satyamurti
Partner
Emma is a leading employment and discrimination lawyer. She is co-head of the employment department, alongside Nigel MacKay
She advises and represents claimants in a wide range of employment claims including equal pay, discrimination, dismissal and redundancy in the employment tribunal, and in complex county and high court litigation including multi-party claims. She has a particular interest in equal pay, and in disability discrimination in which she has secured significant compensation for clients. In her previous firm she also regularly advised trade union clients on the full range of employment law issues.
Emma is a confident negotiator and is experienced in representing clients at mediations and round-table settlement meetings. She also has significant experience in advising on settlement agreements on behalf of her clients. In her legal practice Emma focuses on providing strategic and pragmatic advice, always aiming to achieve the best result for her clients at the least cost (financial and emotional).
Emma's current focus is on group equal pay litigation as she leads a multiple claim against Morrisons supermarket with a team of solicitors and paralegals. She also leads a team of experienced solicitors focusing on individual client work including for senior executives.
Jointly with fellow partner Paula Lee, Emma led on a project to set up a partnership between Leigh Day and the Fawcett Society for the provision of Fawcett's Equal Pay Advice Service. This assists predominantly low-paid women with legal advice and support in resolving equal pay disputes without litigation.  Paula is running the service now that it is set up.
Emma set up and chairs Leigh Day's Disability & Allies Committee, which runs a network for staff with disabilities and health conditions and their allies. She recently chaired the Committee's event Disability and Invisibility through the Prism of Coronavirus with a panel of distinguished speakers from the worlds of politics, academia and disability rights activism.
Emma graduated from Oxford University with a double first in Classics before deciding to pursue a career in law. 
She is ranked in Band 2 in Chambers 2020 and has been recommended in the Legal 500, described as "unbelievably knowledgeable" and "an absolutely fantastic discrimination lawyer".
What people say
"Whilst whole experience was not at all pleasurable, working with you certainly was…you have demonstrated true professionalism, loyalty and honesty in the entire journey which is very impressive. I would be more than happy to recommend you to anyone who may need your help." 

"I was quite worried about whether I was doing the right thing about bringing a claim towards my ex-employer and what the consequences would be, but after meeting Emma I felt reassured. She is very easy to talk to and a really nice person, who I felt, genuinely wanted the best outcome for me and through her determination, knowledge and skills, achieved more than I originally hoped for."

"I chose Leigh Day following careful research and was very lucky to have Emma Satyamurti take on my case.   Emma is intelligent, calm and very thorough, and she was excellent at taking me through the available options available, whilst at all times remaining respectful of my decisions based on my objectives."

"I again wish to express my gratitude for all your efforts on my behalf since this affair began.  Without your assistance and skill I would be facing a very different future to the one I now have to look forward to."

"I was truly amazed at the first meeting I attended … by the very quick and alert brain of the friendly and approachable Emma Satyamurti. Emma … quickly won my respect and trust with her grasp of my work."

"I would like to take this opportunity to thank you for all your work on this matter. I could not have asked for better advice, care or attention throughout the whole process."

"Emma quickly understood the complexities of my situation and guided me through a difficult and demanding process with great skill and intelligence. The outcome was the best I could have hoped for and I have Emma to thank for that. I can't recommend her highly enough."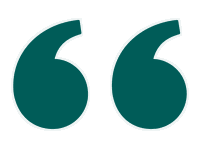 She's great at managing her team; she's so engaged, available and helpful. She's very experienced in discrimination work and equal pay litigation."
Chambers and partners 2021
Emma in the news and publications
Blog - Legal rights and coronavirus: Health and safety at work (with Shubha Banerjee)
https://www.leighday.co.uk/Blog/April-2020/Legal-rights-and-coronavirus-health-and-safety-at  April 2020
Commentary on case of Parnaby v Leicester City Council (disability discrimination - assessing the long-term effects of disability when the source of the impairment is removed); Published in DLA Briefings Vol 69 March 2020
5 things you might be wondering about the Morrisons Equal Pay claim Equal Pay Now 27.11.19
Watch Emma's video, Discrimination in goods and services: separating the message from the messenger Practical Law March 2019 which analyses the Supreme Court's decision in Lee v Ashers Baking Co Ltd; often referred to as the "gay cake" case. It discusses the court's reasoning in their judgment and its wider implications.

Emma frequently writes and trains and speaks on legal issues, including:

Article for Discrimination Lawyers Association Briefing on case of Donelien v Liberata regarding employer's knowledge of disability July 2018 

Blog for PLC on legal services and disability goods and services provisions April 2018 

Encouraging employers to become disability confident LexisNexis 1.3.18 This article was first published on Lexis®PSL Employment on 1 March 2018

Blog on equal pay with Shubha Banerjee February 2018

Emma has contributed sections on whistleblowing and victimisation to the Westlaw online legal encyclopaedia.

Emma speaks regularly, for example at the annual conference of UKABIF in November 2018 on returning to work after a life-changing injury, and on equal pay at the annual conference of the Fawcett Society, also in November 2018.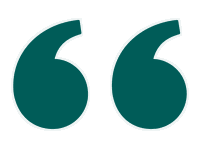 She is very technically knowledgeable, strategic, detailed and always a pleasure to work with.
Chambers and partners 2021
Garrick Club faces legal challenge over 'gentlemen-only' membership
A female entrepreneur has instructed Leigh Day and barrister, Jennifer Danvers of Cloisters chambers, to take legal action against the Garrick Club for treating women 'less favourably than it treats men' and for putting them at a particular disadvantage as compared to men.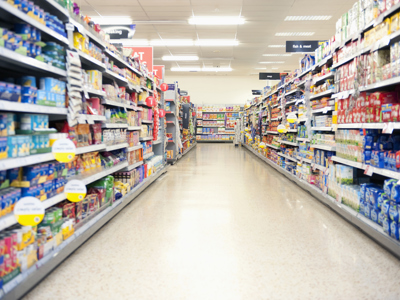 Store closure doesn't affect supermarket workers' right to join back-pay claim for equal pay
Supermarket workers who face losing their jobs because of store closures can still join a claim for equal pay, lawyers say.