Legal claim settled for bride and groom whose wedding was tarnished due to food poisoning
Emma and Stuart Seaton are keen to speak out after almost 30 people, including Emma herself, became unwell with severe food poisoning likely due to eating chicken liver pâté at their wedding reception at The Manor at Bickley in Bromley, London.
Emma and Stuart, aged 34 and 35, married on 30 March 2018 after two years of planning. Despite being at the top end of their budget, they chose The Manor at Bickley as their reception venue due to hearing positive reviews. 
As Emma is a teacher, they planned their honeymoon to take place straight after the wedding to take advantage of the Easter Holiday break. The newlyweds flew from London to Los Angeles for their honeymoon on the morning of 1 April 2018, just two days after the ceremony.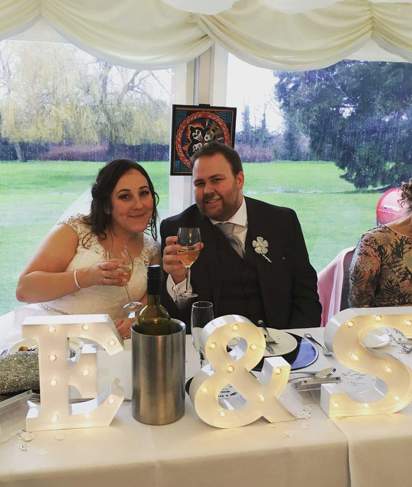 Their itinerary included going to Disneyland California, followed by a seven-day cruise in Hawaii before finishing the trip in Los Angeles.
 
Emma started to feel unwell on the flight to California, experiencing irregular feelings in her stomach. Her symptoms grew worse as the day progressed and included a fever and diarrhoea. As their holiday continued, Emma's symptoms became more drastic, including a headache, fever, dehydration, disrupted sleep, weight loss, diarrhoea, and painful stomach cramps.
 
Her symptoms persisted for the duration of their three-week honeymoon. As a result, the couple were unable to enjoy the holiday they had so carefully planned as Emma's symptoms prevented them from taking part in activities, such as going on rides in Disneyland.
 
Additionally, she had to go the bathroom roughly every 20 minutes, and the couple were forced to take taxis instead of public transport so that Emma would be more comfortable, which increased their expenses.
 
Aside from Emma's severe symptoms, their trip became increasingly distressing as they received many messages from their wedding guests who reported falling ill after the wedding. Out of the 180 wedding guests, 28 reported feeling ill due to food poisoning.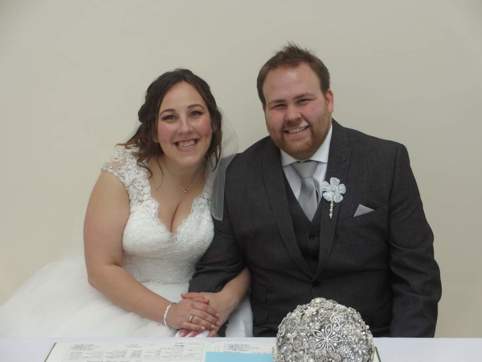 The Food Safety Team at Leigh Day led by Michelle Victor brought a legal case for the couple and many of their wedding guests against the wedding venue.
On 19 October 2018, Emma and Stuart received the Public Health England's report "An outbreak of campylobacter among wedding guests at The Manor at Bickley, Bromley, March 2018" which confirmed that the point source outbreak of Campylobacter among guests was most likely caused by the chicken liver pâté.

The fallout of the food poisoning cases, ruined honeymoon and tarnished wedding memories took its toll on Emma in particular. The experience triggered a deterioration in her mental health including feelings of depression and chronic anxiety, leading her to seek CBT through her GP.

Angela Bruno and Jennifer Ellis, part of the Food safety team at law firm Leigh Day, successfully concluded the claim on behalf of the bride and groom and 28 wedding guests who also suffered from food poisoning.
Emma Seaton said:
"What was supposed to be one of the best memories of our lives was devastatingly tarnished by the severe food poisoning myself and almost 30 of our wedding guests experienced. Stuart and I had been dreaming of our perfect wedding and honeymoon for years and we invested a lot of time, money, and emotional labour into making it a reality. 
 
"What could have been a magical time for us at the beginning of married life turned into a nightmare. I was too unwell to enjoy our honeymoon together and Stuart had to look after me the whole time. I cannot even look back on my wedding day with fond memories as they have all been overshadowed by the harrowing ordeal caused by the food poisoning. 
 
"The added stress of having friends and family get in touch while we were away to inform us of their illness was unbearable, as well as the realisation that this is how people would remember our special day. 
 
"We struggled to get any acknowledgement from the wedding venue, The Manor at Bickley in Bromley, and we were left feeling isolated and in the dark. The cumulation of all the stress has taken its toll on me long-term and still impacts me to this day.
 
"I am pleased that Leigh Day was able to secure a settlement for us and I hope with all of my heart that no one else has to go through what we did."

Leigh Day lawyer Angela Bruno said:
 
"Emma and Stuart's memories of what should have been the best day of their lives and of a honeymoon of a lifetime will be forever tarnished. The settlement will never redress the loss they felt from being known as the "food poisoning couple" but will go some way in helping them move on with their lives and form new memories."
 
 
Amended 21 July 2022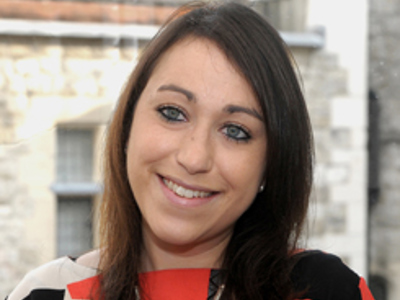 Angela Bruno
Angela is a leading product safety and consumer rights lawyer. She also co-manages the food safety team at the London office.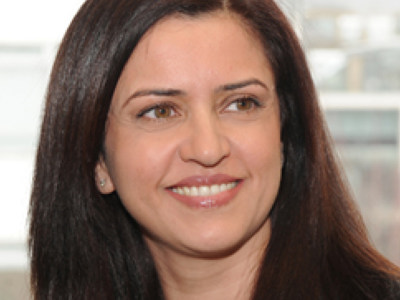 Michelle Victor
Michelle is a leading consumer rights lawyer and head of the food safety team in London