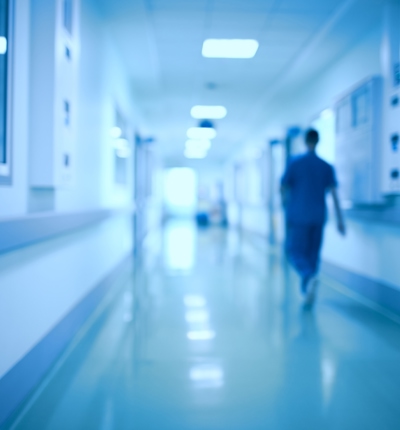 Woman needed below-the-knee amputation after second ankle fracture was missed at University College Hospital
A woman who fell and broke her ankle had to have a below-the-knee amputation three months later as a result of mismanagement of her injuries.
Sixty-year-old Mrs B, a diabetic, fell in March 2019 and had to have the amputation surgery the following June after the ankle fracture displaced and cut off the blood supply to the foot.
 
University College Hospital London admitted liability and a clinical negligence claim was settled for £90,000 on behalf of Mrs B's husband, following her death in December 2021.
 
When Mrs B suffered the fall outside her home in London and injured her right ankle, her GP sent her to University College Hospital for x-rays, after which she was sent to the Emergency Department. Mrs B had suffered two fractures, but A&E doctors only spotted one.
 
Mrs B was not referred to the fracture clinic as she should have been, and there was then a delay of 24 days in reporting her x-ray.
 
Following significant delays, Mrs B was eventually discharged with her right foot in an air cast boot and was advised to continue to weight bear and use her right foot.
 
However, the failure to diagnose the second fracture was significant because a fracture on each side of the ankle made the ankle unstable and needed specialist orthopaedic input.
 
On 16 April 2019 Mrs B collapsed outside her home and she was taken by ambulance to University College Hospital Emergency Department and then transferred to the Royal Free Hospital's Emergency Department.
 
The following morning, a lack of blood supply to Mrs B's foot was spotted and the vascular team was called. Further scans revealed a dislocation of the ankle fracture which doctors then attempted to stabilise the ankle in surgery.
 
Unfortunately, over the next few weeks, it became apparent that Mrs B's foot and lower leg could not be saved as it had been deprived of adequate blood supply as a result of the dislocation of the fracture. In June 2019 Mrs B underwent a below-knee amputation of the right leg.
 
Following her discharge from rehabilitation, Mrs B struggled at home because of the amputation. Before the amputation, Mrs B had used a wheelchair outside of her home but was able to move around her home on her feet unaided. However, following the amputation, Mrs B needed a wheelchair at all times. She was unable to leave the house without the help of two people. Mrs B was also unable to wear the prosthetic leg which had been supplied because her stump caused her pain and she described phantom limb pain. 

Mrs B sadly died in December 2021. Had she lived for longer, her claim for damages would have included claims for future treatment and therapies, prosthetics, care, aids and equipment and accommodation needs.

Medical negligence solicitor Angharad Vaughan was instructed by Mrs B's husband and obtained expert evidence and sent a Letter of Claim to University College Hospital NHS Foundation Trust relating to the diagnosis, management and treatment of the ankle fracture at University College Hospital (UCH) in April 2019. As a result of the failures in care, Mrs B's ankle fracture displaced, compromising the foot's blood supply and she required a below-knee amputation. Mrs B suffered greatly, physically and psychologically, as a result of the amputation.
 
Angharad Vaughan said:
 
"Had Mrs B's fractures been diagnosed and treated properly in March 2019, she would not have suffered a life-changing amputation of her leg. I hope that as a result of this case, the hospital has improved its systems for the accurate reporting of scans in a timely manner and for referring patients for specialist follow up where appropriate, to reduce the risk of a similar tragedy affecting another patient."
 
Mr B said:
 
"For my wife, a simple fall from a step outside our flat led to an amputation and the destruction of her life and independence as she knew it. Sadly, it was all preventable had the correct procedure been followed.
 
"We all trust the NHS to provide the correct diagnosis, treatment and follow-up, but it does not always happen. It is important that problems like this are highlighted. Without Leigh Day's help, this incident would have remained ignored and forgotten."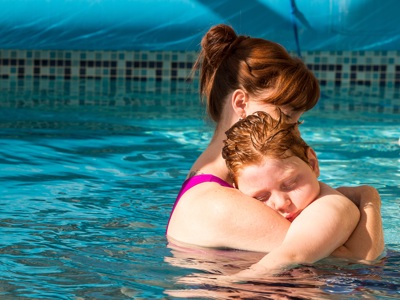 Medical negligence
If you or a loved one have suffered medical negligence our lawyers are here to offer you sensitive support and expert experience gained after representing claimants in this area for more than 35 years.