Hodgkin's Lymphoma patient receives settlement following delayed diagnosis
A pregnant woman who suffered a delayed diagnosis of Hodgkin's Lymphoma has received a six-figure damages settlement.
The woman, 26, who we have called Katie, discovered a lump in her neck in June 2011. She contacted her GP and was referred to a private specialist, who said the lump was unlikely to be sinister and would go away on its own.
By November 2011, now five months pregnant, Katie returned to her GP with concerns that the lump had grown in size.
 
She was referred to anther private specialist and, as part of the investigations, a biopsy sample was sent for analysis. However, although it later became clear that the biopsy showed the clear presence of Hodgkin's Lymphoma, this was not noticed by the Consultant Pathologist based in London.
 
Katie was reassured that she shouldn't be concerned about the lump.   
 
By July 2012, Katie had noticed more lumps under her arms whilst breastfeeding her new-born. She returned to her GP who said the lumps were likely related to mastitis, inflamed breast tissue, because she was breastfeeding. No further investigations were made.
 
It was only after Katie had stopped breastfeeding, and undergone two courses of antibiotics, and the lumps were still present, that she was finally referred for a further biopsy. In January 2013, she was diagnosed with Stage 3 Hodgkin's Lymphoma.
 
Katie underwent an extensive course of treatment including chemotherapy, radiotherapy and two stem cell transplants. She was unable to work or raise her young child without considerable support, and the treatment also had a significant impact on her ability to have more children. 
 
Katie's claim was brought against the Consultant Pathologist on the basis that, had the biopsy been properly reported in 2011, her cancer would have been diagnosed much sooner, been less advanced, and she would not have had to undergo such painful and debilitating treatment. The Defendant admitted liability and paid Katie a six-figure sum in damages in settlement of her claim.

Katie said:
 
"I have had every confidence in the Leigh Day team and am thankful for how they have driven such a successful outcome."
Katie instructed Kirsten Wall, partner in the Clinical Negligence team at Leigh Day, who said:
 
"It is incredibly sad to see that, in cases such as Katie's, opportunities to diagnose cancer at the earliest stages are missed, and concerns raised by pregnant women and new mothers are assumed to be symptoms of their pregnancy or breastfeeding. Katie's case is an example of the importance of listening to women's concerns about their bodies and taking the necessary steps to rule out cancer at the earliest stage possible."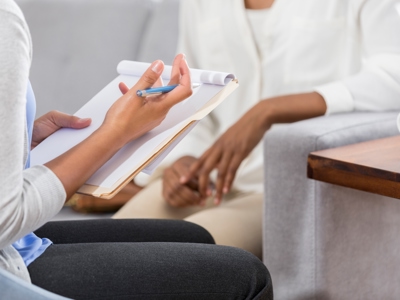 Widower receives six-figure settlement following wife's delayed cancer diagnosis from military doctors
A widower has settled his claim for a six-figure sum for the death of his 41-year-old wife against a military healthcare provider and doctor for the delayed diagnosis of her cervical cancer.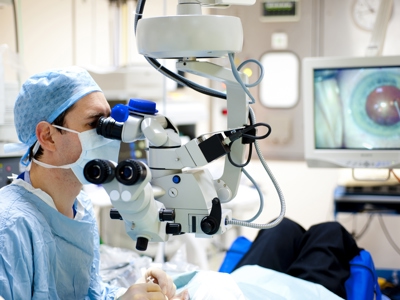 Six figure settlement reached for man after complication of Optical Express laser eye surgery went undiagnosed for six months
A man, who we are referring to as Ali, has received a six-figure sum in compensation for negligent medical treatment following laser eye surgery at Optical Express.