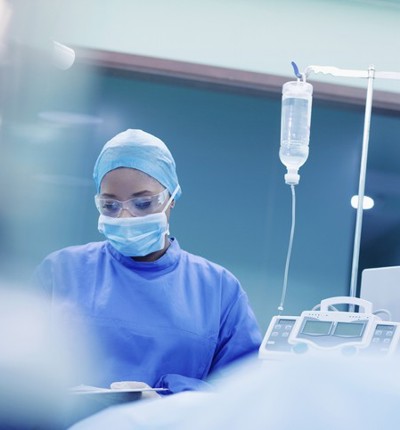 Experimental heart surgery patient needed double amputation to save his life
A man who underwent experimental heart surgery has received a seven-figure settlement from the NHS Trust involved.
Posted on 04 February 2021
The patient, who we have called Kieron, suffered serious complications and nearly died in the year following the novel operation, which became colloquially known during the case as "Fontan plus" surgery. He survived only after an emergency heart transplant, above-the-knee amputations, and a kidney donation from his father.
Kieron had been a healthy young child until, as a teenager, he began suffering from fainting episodes at school. Following hospital investigations, he was found to have a rare congenital heart condition called Arrhythmogenic Right Ventricular Cardiomyopathy, which involves a poorly functioning heart and can lead to life-threatening cardiac arrhythmias.
The only established treatment for this condition was a heart transplant. However, Kieron's surgical team offered him an alternative option based on an existing procedure, called a Fontan operation, which is usually performed on babies for other heart conditions.
The proposed "Fontan plus" operation included re-sectioning (cutting away) part of the heart. This new surgery was conceived on the basis of extremely limited data from two adult patients in Japan. Many details, including the longer-term condition of those patients, was not known.
The team at the hospital did not disclose all of this information to Kierton and his family and Kieron agreed to undergo the "Fontan plus" procedure unaware that the operation had never been attempted before in the UK and that it was based on very limited data.
Kieron and his family were led to believe that it was similar to the usual Fontan operation that was regularly performed, that it would stave off the need for a heart transplant for an estimated 10-15 years, and that, should anything go wrong with the "Fontan plus", they could fall back on heart transplant as a 'back-up' operation.
Following the operation, Kieron suffered terribly for over a year and, as his condition rapidly deteriorated until he was close to death, he had to undergo an emergency heart transplant.
His condition made the transplant much more dangerous than usual and his recovery was complicated by profuse bleeding and compartment syndrome. In order to save his life, he had to undergo bilateral above-knee amputations. He also suffered renal failure and underwent a kidney transplant, with his father being the donor.
Kieron brought a case against the NHS trust for not providing adequate disclosure about the nature of the "Fontan plus" operation on the basis that, had he known of its true experimental nature, he would have opted for the tried and tested route of an elective heart transplant, which would probably have avoided the complications of the emergency heart transplant he did undergo.
Liability was denied throughout the case. The trust maintained that adequate information was provided, despite much of this not being recorded in the medical records. However, following the exchange of witness statements and independent expert evidence, the Trust invited Kieron's legal team to attend a settlement meeting, where the case was resolved.
The damages agreed will be life-changing for Kieron, who has been struggling for many years with inadequate state-provided prosthetics and therapies, as well as living in unsuitable accommodation. He will now be able to access advanced prosthetics which, it is hoped, will enable him to walk again. He will also be able to find a more suitable home and access targeted therapy and equipment.
Kieron's father will also receive a portion of the settlement for the donation of his kidney.
The family said:
"It has been a very lengthy process and very emotional at times but well worth it in the end. Kieron can now rebuild his life and is looking forward to getting the best prosthetics and a new home where he can learn to live independently.
"From the outset when we knew things were not as they should have been, we had one aim, to find a top medical negligence solicitor. The team at Leigh day have surpassed this aim. We would highly recommend them. We thank all involved in Kieron's case for their support and dedication.
"We hope Kieron's story gives others the encouragement to challenge what you believe to be wrong."
The family was represented by Sarah Campbell and Michael Roberts, who have a long-running interest in consent cases. They said:
"Kieron has had to endure much over the years and he has dealt with it all in a truly admirable way. We are very pleased that he will now have the funds to help him live his life to the fullest.
"The case also serves as a reminder that consenting, particularly for less common operations, is not just a tick-box exercise and it is vitally important that patients are provided with all material information so that they can make an informed choice about their treatment."
Leigh Day worked on the case with David Hart QC of One Crown Office Row Chambers.
Consenting to the unknown: what should patients know before experimental surgery?
Clinical negligence solicitor Michael Roberts discusses the issues with consenting to experimental surgery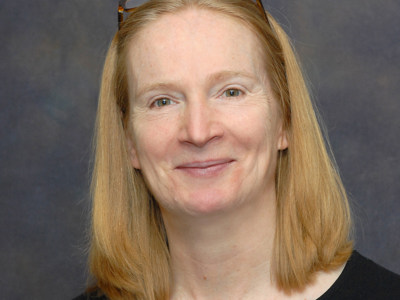 Sarah Campbell
Sarah Campbell practises exclusively in the area of claimant clinical negligence work.