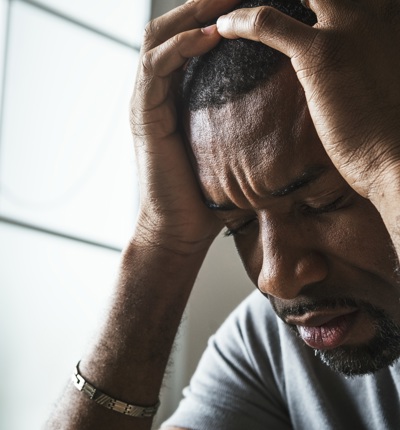 Stroke
If your stroke was misdiagnosed or mistreated you may be able to claim compensation
A stroke happens when the blood supply to the brain is cut off or reduced.
Someone suffers a stroke in the UK roughly every five minutes. Strokes may happen very quickly, without warning and can affect children as well as older people. Even if someone survives a stroke brain injury, they might be left with long-term disabilities that affect certain aspects of their life.
The large number of people who suffer a stroke each year is creating a heavy burden on the health service. This means people may not always get the treatment they need, which can have a negative impact on their health and lives. Plus, mistakes made by medical staff can sometimes result in someone suffering a stroke.
If you or a loved one were misdiagnosed or mistreated following a stroke or their actions resulted in a stroke, at Leigh Day we can help. Our specialist stroke claims solicitors are available to answer your questions, start your claim and help you get the compensation you deserve.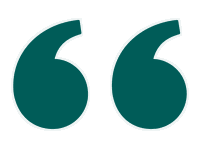 The team is made up of absolute experts who are forensic but empathetic in their approach.
Chambers and partners 2023
Get help today
Call us on 020 7650 1200 or fill in our short form and we will call you back
What is a stroke brain injury?
A stroke happens when the blood supply to the brain is cut off or reduced. This can be caused by a blocked artery, the bursting or leaking of a blood vessel. Sometimes it's referred to as a brain attack.
There are more than 1.2 million survivors of a stroke in the UK alone. However, nearly two thirds are now living with a disability.
The types of disabilities that may result from a stroke can include:
Paralysis on one side of the body
Loss of muscle control
Difficulties talking and swallowing
Memory loss
Changes in behaviour
Emotional trauma
Many people go on to lead relatively normal lives after suffering a stroke, but some can be left seriously disabled. Sadly, in most cases this may be unavoidable. But sometimes it might have been preventable, such as if medical staff failed to spot the signs of a stroke and act quickly and properly.
If you believe you or a loved one received negligent care and treatment following a stroke, you could file a misdiagnosis claim. Our specialist stroke solicitors can help you work out if any resulting disabilities could have been prevented and whether you or a loved one are entitled to stroke misdiagnosis compensation.
Stroke treatment and misdiagnosis
Fast and proper action can prevent life-changing or even fatal consequences for people who suffer a stroke. This means:
Recognising the signs of a stroke, including numbness, confusion and a loss of balance.
Correctly diagnosing a stroke – not misdiagnosing as a seizure, migraine, vertigo or other condition.
Prompt treatment based on the type of stroke and its cause.
Providing suitable aftercare – including physiotherapy, rehabilitation and occupational therapy where relevant.
Misdiagnosis or mistreatment at any one of these stages may affect a patient's chance and level of recovery. This can lead to a severe disability or loss of independence that may have been preventable.
Unfortunately, strokes can be difficult to diagnose. This is because other disorders can often imitate a stroke's symptoms. Strokes are also most common in older patients, which means those under the age of 50 may be diagnosed with another condition first, such as a brain tumour or seizure.
Thankfully, science is constantly improving. There are ongoing research projects designed to improve the lives of stroke survivors.
One area of study, neuroplasticity, uses robotics to help stroke survivors train hand and arm muscles to respond to the brain through repeated, self-directed actions. This can, in some cases, restore pathways in the brain and work to increase a person's range and control of movement.
Get help today
Call us on 020 7650 1200 or fill in our short form and we will call you back
Reasons for stroke claims
There are several reasons you may want to make a stroke claim for yourself or on behalf a loved one. For a strong case though, you need to prove that the stroke was one or more of the following:
Preventable
Misdiagnosed
Mistreated
In many cases, a stroke and its aftereffects might have been unavoidable and the medical team did everything they could. However, sometimes negligent care and treatment can be the reason for a stroke and its health impact.
Typical stroke claims for misdiagnosis or mistreatment include:
A slow response following a 999 call.
Misdiagnosing a stroke for something else.
Missing or misdiagnosing a blood clot.
Delays in treatment of a stroke.
Improper treatment of high blood pressure, leading to a haemorrhage.
Failure to monitor and recognise those more at risk of a stroke.
Unsuitable or unsupportive aftercare, causing further damage.
If you or a loved one experienced any of the above, you could be entitled to stroke compensation.
How to make a stroke claim
Should you believe a medical professional acted wrongfully or negligently following a stroke, you could claim for compensation. This includes claims for a loved one where they cannot represent themselves or have passed away.
You have three years from the date the stroke occurred to start your claim. If you are claiming on behalf of someone else – such as a minor or a person with limited mental capacity – the time limits may be extended.
At Leigh Day, we have more than 30 years' experience helping patients obtain compensation and justice following a stroke misdiagnosis or mistreatment. No matter the circumstances, we'll treat your case with compassion, sensitivity and the care it deserves, taking the time to understand your story and what you hope to gain from your claim.
Stroke misdiagnosis compensation
The amount of compensation you could receive following a successful stroke claim can depend on the impact the misdiagnosis or mistreatment has on your or a loved one's livelihood.
In most cases, compensation aims to cover related costs including:
Prolonged pain and suffering faced, including emotional distress.
Loss of earnings when an adult is affected.
Cost of care
Rehabilitation and/or therapy costs
Any adaptations or equipment you may need for your home following a stroke.
Financial support for those with financial dependency if someone died from a stroke due to medical negligence.
Request a call to start your stroke claim with Leigh Day today.
See how we helped others with stroke claims