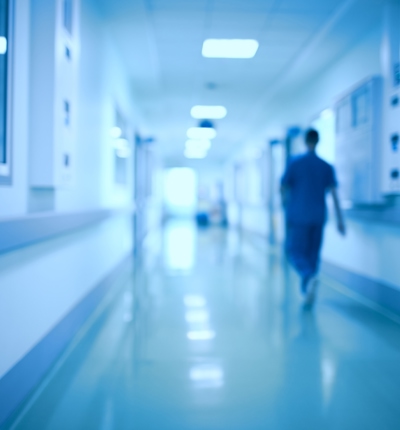 Woman suffered brain injury after failure to diagnose infective encarditis
A woman who suffered a brain injury when a delay in diagnosis of bacterial endocarditis led to her suffering a stroke, has received a six-figure settlement.
The company managing director, who we have called Ms D, became unwell but her symptoms of infective endocarditis were not recognised by her GP and it was only after the condition led to a crisis admission to hospital, that infective carditis was finally diagnosed.

Infective endocarditis is a condition which presents with variable symptoms, many non-specific, which include fever and chills, loss of appetite, weight loss, malaise, headache, muscle pain, night sweats, shortness of breath, cough or joint pains. Heart murmurs and elevated erythrocyte sedimentation rate (ESR) and elevated C-reactive protein (CRP) are found in the majority of patients.

All of these symptoms were experienced by Ms D while she was under her GP's care and she attended her GP on numerous occasions with the most debilitating symptoms.

Eventually, while at work one day she suffered left facial droop, left arm weakness and slurred speech.

Ms D was taken to A&E and a CT scan revealed that she had suffered an ischaemic stroke affecting the right cerebral hemisphere. A systolic heart murmur was also noted, and blood tests confirmed that Ms D had bacterial endocarditis. Subsequently, mitral valve replacement surgery was performed.

After surgery, Ms D underwent prolonged hospital admission, including admission to a High Dependency Unit where she suffered from low mood due to persistent sleep disruption and ill health. Following discharge, Ms D underwent extensive rehabilitation, to optimise her recovery.

Ms D brought a legal case against her GP for failing to recognise the seriousness of her symptoms of infective endocarditis.

Her solicitors, Leigh Day head of clinical negligence Suzanne White and Firdous Ibrahim argued that if earlier diagnosis of infective endocarditis and treatment had taken place, Ms D would have avoided the stroke and the associated significant problems of post-stroke fatigue and cognitive deficit which have impacted her ability to return to full-time employment.

Liability was admitted, and a six-figure settlement was agreed at a joint settlement meeting.

Suzanne White said:

"My brave client showed very clear symptoms of infective endocarditis, and repeatedly attended her GP as she was totally debilitated by this illness. It was not until she suffered a stroke,that the diagnosis was made. The infection should have been diagnosed much earlier and before the stroke, which would have meant that my client would have avoided the injuries she now lives with day to day.

"I do hope this case will increase awareness of such a serious illness."

Leigh Day worked on the case with Clodagh Bradley QC of One Crown Office Row Chambers.