Stillbirth and neonatal deaths
Contact our specialist team today for help and support
There are various causes for stillbirths or neonatal deaths. Many of these are unavoidable and can occur in healthy babies, with unidentifiable causes, despite the advancements in healthcare and medical science.
In 2018, there were 4.1 stillbirths per 1,000 births in England and Wales1. Compared to many other countries, the UK has a relatively high neonatal mortality rate too, with 2.8 neonatal deaths per 1,000 live births in 2016.
Other causes of stillbirths can be explained but are generally unavoidable, such as3:
Complications with the placenta
Haemorrhage (bleeding) during or before labour
Pre-eclampsia – causing high blood pressure in the mother
Umbilical cord problems
Genetic physical defect in the baby
Pre-existing diabetes
Infection in the mother that affects the child
Unfortunately, in some cases, a stillborn baby or neonatal death could be a result of negligence and may have been preventable had appropriate action been taken earlier by medical professionals.
If this happens, then you may be entitled to compensation for the death of your baby.
Making a stillbirth or neonatal claim
You can make a claim against the hospital trust(s) responsible for the death of your child due to negligent treatment. If you have reason to believe your stillbirth or the neonatal death of your baby was down to mistakes or negligence on behalf of the medical staff, you may have a claim. Someone from our medical negligence team will listen to your story. They will assess the details and whether you have a case to claim stillbirth or neonatal death compensation. If you do, they will advise you on the next steps. It can be helpful to collect any supporting evidence to strengthen any neonatal death or stillbirth compensation claims. Evidence can include medical records, medical professionals' statements, check-up appointment details and anything else related to the pregnancy.
Neonatal death is when a baby is born alive but dies within 28 days. It's not always clear why a baby dies so young.
There are some known causes of neonatal death – usually related to a baby being born prematurely. Often these can be identified, but sadly there may not be a cure.
In some cases, neonatal death may be preventable but still occurs due to medical negligence. It could be a mistake made by an obstetrician, midwife or neonatologist. These can include:
Failure to spot an infection
Inadequate monitoring of the baby's heartbeat during labour
Not arranging a baby deprived of oxygen at birth to receive active or passive cooling
Any other (in)actions leading to neonatal death.
Should any of these happened to your child, then you may have a claim for neonatal death compensation.
When a baby is born dead after 24 weeks of a pregnancy, either before or during the delivery, it is a stillbirth5. Stillbirth differs from a miscarriage – which refers to the loss of a baby before 24 completed weeks of pregnancy.
If your baby dies before delivery, then you may wait until labour starts naturally or you can ask to be induced, especially if the mother's health is at risk. Not all stillbirths are preventable, and the cause isn't always identifiable.
Stillbirth can also be a consequence of negligence, especially if medical staff's actions or inaction result in a preventable death.
When this is the case, you may be able to claim for stillbirth compensation. Examples of medical negligence causing stillbirth include:
Missing symptoms or misinterpreting test results in antenatal appointments
Not providing regular check-ups during pregnancy
Failing to treat symptoms quickly enough or treating them incorrectly
Not referring to a consultant on the basis of unusual test results
What happens after a stillbirth or neonatal death?
The decisions you make after a stillbirth are highly personal, and the hospital must respect them. You may want to hold your baby, take photographs or mementos (such as a handprint). Some parents also choose to name their baby – the decision is entirely yours.
Your doctors will offer to carry out tests to discover the cause of the stillbirth. You also have the option of a post-mortem to identify the cause – this can only happen with your written consent.
By law, you must register a stillborn or neonatal death within 42 days in England and Wales or 21 days in Scotland.
You may want to contact stillbirth and neonatal charities such as Sands for their bereavement support services. They offer a Freephone helpline, mobile app and online community to help you get through this difficult period.
The amount of compensation you can expect to receive will vary depending on your circumstances and the extent of any psychiatric injury suffered.
Typically, the amounts received for neonatal death and stillbirth compensation can range from a few thousand pounds to six-figure sums. You can claim for:
Loss of earnings (for the time taken off work)
Expected future financial losses (including further lost income for predicted time off work)
Care and support
Therapy and counselling costs
Travel costs between therapy sessions
Childcare costs
Funeral expenses

You can also claim for emotional pain and distress.
Our medical negligence experts can advise you on how much neonatal or stillbirth compensation you could expect to receive.
Why choose Leigh Day?
Our medical negligence team has more than 30 years' experience working across cases related to stillbirths and neonatal deaths. We have listened to many reports of stillborn and neonatal deaths, challenging hospital trusts, taking on cases and successfully securing settlements for a variety of clients. Within our team of medical negligence lawyers, we have individuals with years of experience, knowledge and success working across stillborn and neonatal death claims.
Olive Lewin is a partner and clinical negligence solicitor at Leigh Day. She has specialised in the field for more than 25 years – having qualified as a registered nurse before working in law. Her extensive expertise and experience mean Olive works across many complex medical negligence cases. She has secured six and seven-figure sums in compensation for clients with stillbirth and neonatal death claims. Olive is a member of Action against Medical Accidents (AvMA) and the Association of Personal Injury Lawyers (APIL).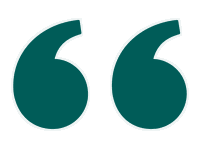 She is completely committed to her clients and is highly experienced.