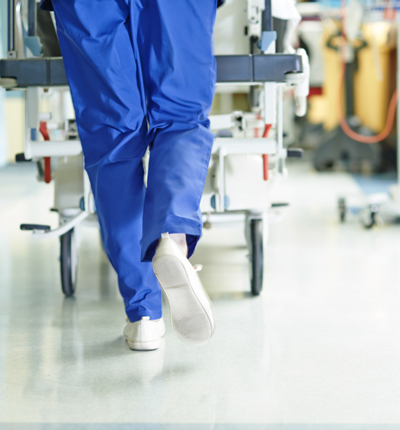 Baby girl died following breaches of duty at Chelsea and Westminster Hospital
A baby girl died aged just five days old following multiple failings by doctors and a midwife at Chelsea and Westminster Hospital to act on communicate problems that arose during labour and delivery.
The child's parents, who we will refer to as Mrs and Mr B, have received a six-figure settlement after Chelsea and Westminster Hospital NHS Foundation Trust admitted breaches of duty in relation to the management of Mrs B's labour and delivery of her baby girl (referred to as baby C) in summer 2019.
When her waters broke, Mrs B was seen at home by a midwife who told her to go to hospital in 24 hours for induction of labour at 36 hours However, when Mrs B went into hospital the next day, she was told to come back 12 hours later for induction.
Mrs B subsequently returned to the hospital for an induction of labour. During the course of her labour, baby C was not tolerating Syntocinon well. The clinicians decided on a vaginal delivery, however, Mrs B says she would have opted for a caesarean if her options had been communicated properly and if she was made aware of the poor progress of her labour and that the prospect of having a safe vaginal birth was decreasing. Subsequently, her CTG became pathological (meaning there were issues with the fetal heartbeat indicating that the baby was in significant distress), which were not properly recognised nor acted upon. A midwife did not call for obstetric input despite this being necessary at the stage that baby C's CTG had become pathological.
Due to the pathological CTG trace indicating that baby C was in significant distress, eventually the midwives allowed the doctors into the room for assistance. A decision was made by the doctors to transfer Mrs B to theatre for an instrumental delivery, however, despite the pressing need to proceed with the instrumental delivery, the doctors instead carried out a ward round. This led to further avoidable delays in delivering baby C.
By the time that baby C was delivered via instrumental delivery she was born in extremely poor condition and had to be transferred to neonatal ICU. Tragically, she died just five days later.
Further issues occurred and were raised within statements from the Trust's clinicians and the Serious Untoward Incident Report including inadequacies by the midwife in taking sufficient notes, 'buddy stickers' (stickers used to confirm the CTG was reviewed by a second person) not being used despite being available, meaning that baby C's heartrate was not being sufficiently monitored and a communication breakdown between the obstetric and midwifery team members leading to behaviours that contributed to the delay in the decision to deliver baby C.
An inquest into baby C's death occurred in 2021 which determined that multiple factors contributed to her death, including numerous delays in care and delivery, a lack of earlier obstetric involvement and the midwife not seeking a fresh eyes review of the CTG (which did not take place until baby C's CTG was pathological).
Mrs and Mr B both suffered PTSD due to the loss of their daughter.
During the course of the couple's civil legal claim the Trust accepted that the midwifery team should have sought earlier obstetric input and that, subsequently, the obstetric team should have delivered baby C within a shorter timeframe; ultimately baby C should have been delivered sooner. However, the Trust denied that staff actions had caused injury to baby C or to anyone else.
Mrs and Mr B approached Leigh Day clinical negligence solicitor Kriya Hurley to represent them at the Inquest into their daughter's death and their subsequent civil claim. Their claim was settled in 2023 for a six-figure sum.
Mrs and Mr B said:
"We are absolutely devastated at the loss of our baby girl and our lives are forever changed. We thought we had chosen a safe and caring place to have our baby and we never imagined that it could go so catastrophically wrong - or that after everything we had been through, it would be so difficult for us to get acknowledgement of failures. We still cannot forgive the lack of compassion shown by some individuals within the Trust- from congratulating us whilst our baby was being resuscitated, to getting our little girl's name wrong at the inquest into her death.
"Leigh Day, and especially Kriya, have been a huge support through this difficult process. We called them within a month of our daughter's birth as we knew instinctively that something wasn't right with the way her birth was managed. Kriya worked with us throughout and was a kind and diligent guide, bringing in compassionate experts to evidence our case. Importantly, Kriya and the team helped us to find answers about what had (and hadn't) happened during and after the birth - answers that we would have struggled to find on our own."
Kriya Hurley said:
"My clients have been through an extremely traumatic situation that led to the tragic loss of their baby girl. If staff had followed guidance and communicated with each other and Mrs and Mr B, baby C would have been delivered earlier and any issues could have been acted upon and resolved.
"While no settlement can ever ease the pain of the loss of a baby, I hope that it goes some way towards helping my clients and their family in the future and that it holds the hospital trust accountable for their negligent actions. I hope that lessons have been learned from what happened and the hospital trust now strive to provide safe maternity care."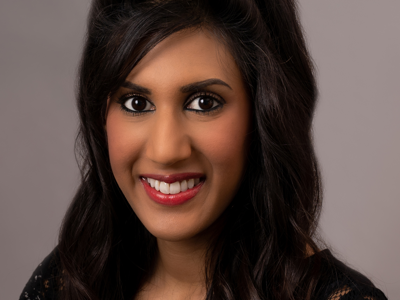 Kriya Hurley
Kriya Hurley is a senior associate solicitor in the medical negligence department.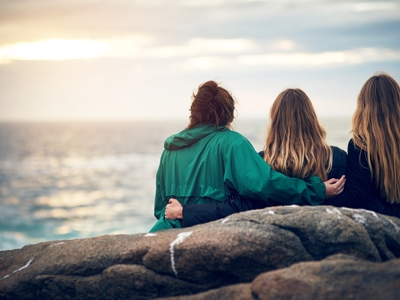 Birth injury claims
If you or your child have suffered from a traumatic birth injury due to medical negligence, you may be able to secure compensation with a birth injury claim. Our specialist lawyers are here to help.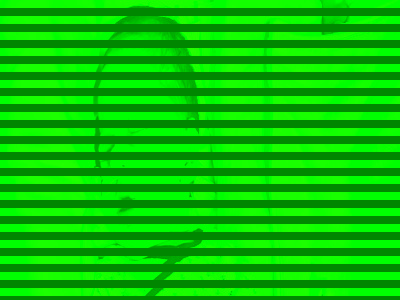 Parents settle claim against the private Portland Hospital following baby's death six weeks after delivery
A claim has been settled on behalf of London parents Andreas and Diane K after their son Raphael died following negligence during his birth at the Portland Hospital in September 2019.