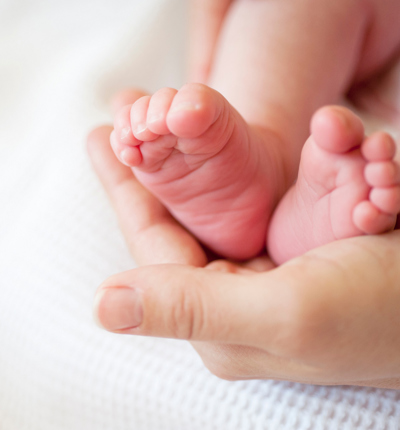 Kirkup Report into East Kent Maternity Services is a sad reflection of unlearned lessons in hospitals across England
Associate Solicitor Stephen Clarkson and trainee solicitor Meghana Hegdekar discuss the report by Dr Bill Kirkup into maternity services at East Kent Hospitals, the criticisms highlighted and what lessons can be learned going forward.
Posted on 19 October 2022
The report by Dr Bill Kirkup into maternity services at East Kent Hospitals University NHS Foundation Trust (East Kent) published on 19 October 2022 has revealed how substandard care, a dangerous culture and a failure by the Trust's management to act on warnings contributed to the deaths of at least 45 babies spanning an 11-year period. These devastating findings underscore the fact that the necessary changes in practice and culture have not been fully incorporated across the NHS following previous NHS maternity scandals.
The report follows Dr Kirkup's independent investigation commissioned by NHS England and NHS Improvement in response to the alarming number of avoidable baby deaths and concerns raised about the quality and outcomes of maternity and neonatal care at East Kent in recent years. Dr Kirkup investigated the circumstances, management, delivery and outcomes of care provided by the maternity and neonatal services at East Kent since 2009. Drawing upon the methodology he had followed in the Morecambe Bay investigation, he appointed independent experts, including from obstetrics, midwifery, neonatology and paediatrics, and had conversations with affected families – enabling them not only to be heard, but to help inform key lines of enquiry.
The investigation followed the death of baby Harry Richford who died a week after his emergency delivery in November 2017 after suffering brain damage following mistakes made during his mother's labour and delivery and delays in resuscitation. Staff described the scene as "chaotic" and an inquest into his death revealed that he had died due to seven gross failings which the coroner said amounted to neglect, confirming that his death was "wholly avoidable". The Trust later pleaded guilty to two counts of unsafe care and treatment for Harry and his mother Sarah.

More than 200 families came forward to have their own maternity cases examined in the East Kent Investigation.

The Care Quality Commission has repeatedly ranked East Kent maternity services as "requires improvement". In 2020, the Healthcare Safety Investigation Branch detailed how, despite repeated warnings from investigators, improvements were not made. During unannounced inspections in 2021 there were not enough midwifery staff and maternity support workers to ensure the safety of women and babies.

The report into East Kent is the second devastating analysis of NHS maternity services to be published in just a matter of months – in July 2022 the Ockenden Report into Shrewsbury and Telford NHS Trust found that poor care led to the avoidable deaths of 201 babies. A further inquiry has since begun into maternity services at Nottingham University Hospitals NHS Trust, again headed by Donna Ockenden.
All these inquiries include investigations into treatment afforded to patients long after Dr Kirkup's March 2015 report into maternity services at University Hospitals of Morecambe Bay NHS Foundation Trust. That report identified various factors which contributed to the deaths of three mothers and 16 babies, including cultural issues within the unit, a failure to properly investigate and learn from adverse outcomes and the pursuit of 'natural' childbirth even when circumstances dictated that some form of intervention was required.
The Ockenden Report demonstrated that the issues identified at Morecambe Bay were not confined to that specific Trust, and sadly the latest Kirkup Report shows lessons have not been learnt in the seven years since then.
Families who come to Leigh Day for help, following their baby or its mother having died or suffered life-changing injuries during childbirth, often cite the need for answers. They want to ensure that the unimaginable thing that has happened to them does not happen to anyone else. However, in instances where they have approached the Trust directly they are often met with a culture of defensiveness and inadequate internal investigations.
When the Kirkup Report into Morecambe Bay was published there was much hope that it would drive change within NHS maternity services, improve standards, create a better culture on maternity wards and empower junior midwives and doctors to speak up and feel supported in doing so. Dr Kirkup's report into East Kent maternity services makes depressing reading for anyone who shared that hope, not least those personally impacted by these events.
Scope of the report
The Kirkup Report looked at the adequacy of the actions taken by the Trust with reference to clinical standards for maternity and neonatal care, whilst also considering the actions, processes and responses of commissioners, regulators and the wider system. In considering failures, improvements and changes implemented, the report provides key lessons to enable improvement to maternity services on a national scale.

The report draws upon the experience of patients, key interviews and medical records in order to provide conclusions and lessons in relation to the Trust's approach to risk management and service delivery from ward to Board. In its scope, the Report examines how the Trust responded to – and sought to learn lessons from – not only failings in individual cases in which there were avoidable deaths or damaging outcomes, but also the wider signalling of problems with maternity services more generally.

Findings and Criticisms

The report opens with a powerful letter to the Secretary of State for Health and Social Care for action and highlights what can no longer be denied: that we can no longer treat these scandals as one-offs and we need a body that is able to identify poorly performing maternity units before they turn into another scandal.

The report identifies four areas for action, which are described as:

The NHS could be much better:

-at identifying poorly performing units
-at giving care with compassion and kindness
-at team-working with a common purpose, and
-at responding to challenge with honesty

Many reading this report will be saddened to see the inclusion of point 2. Compassion and kindness should be a pre-requisite of any medical care, and the fact that it was so lacking at East Kent that it warranted specific mention in Dr Kirkup's report is disappointing. A lack of compassion and kindness is something that sticks with patients for a long time, with many people who approach us often quoting things that were said them by specific clinicians which seemed to lack empathy at what is often the worst and more traumatic time of their lives.

The inclusion of points 3 and 4 were worryingly predictable, with concerns regarding culture on maternity wards and the defensive and closed nature of internal investigations having been identified following Morecambe Bay and Shrewsbury and Telford.

But it is point 1 which really has the ability to drive national change and prevent the same thing happening in another, unrelated Trust. It is absolutely vital that this is implemented and properly funded.

The Kirkup Report, through its investigation of preventable and avoidable baby deaths, exposes a catalogue of serious failings within maternity and neonatal services at the Trust over the last decade. It has starkly found that babies died needlessly due to poor care spanning several years. These avoidable deaths occurred because a number of external reports into the problems at East Kent (which covered the period from 2009 to 2020) were not acted upon by senior managers and the Trust Board. Instead, the substandard care, failure to listen, lack of compassion and significant harm were allowed to continue. The report identified eight opportunities when the problems at the Trust could have been identified and tackled, but were not.

Dr Kirkup considers that a proper standard of care could have improved the outcome in at least 97 of the 202 cases investigated, preventing the deaths of at least 45 babies.

Implementation of Lessons
In 2016, the National Maternity Review's report, Better Births, set out a vision for maternity services across England to become safer and more personalised. Whilst maternity teams have tried to implement this vision by implementing safety initiatives such as the Saving Babies' Lives Care Bundle, which contains detailed information for providers and commissioners of maternity care on how to reduce perinatal mortality across England, the Kirkup Report shows that goals to improve care standards and outcomes for women, babies and their families, and halve the number of stillbirths, neonatal and maternal deaths nationally by 2030 have not yet been met.

So, what needs to change?
The situation is certainly not helped by the shortage of midwives that the NHS is facing nationwide. Midwives are leaving the profession faster than they are joining it. Maternity wards are under-staffed, placing greater pressure on those midwives who remain in the profession, making an already-difficult job even harder. The report into East Kent now makes the case for increased investment in maternity services inarguable.
Following Donna Ockenden's investigation into Shrewsbury and Telford, NHS England scrapped targets which were previously intended to keep the rate of births by C-section to around 20 per cent. Likewise the National Institute for Health and Care Excellence (NICE) amended their guidelines so that each case should be assessed on its own merits rather than a promotion of a 'natural' birth if possible.
These are welcome and long-overdue steps to improve patient safety. However, there remains a debate within the maternity sector about the promotion of 'natural' births. A recent article in The Times identified a textbook being used on midwifery courses which promotes natural birth, the contents of which are described as 'pseudoscience' by its critics who claim that it has no place in the education of midwives.
But what about culture and learning? In 2018 the Health and Safety Investigation Branch was tasked with investigating incidents of intrapartum stillbirth, early neonatal death, potential severe brain injury within babies, and maternal deaths. However, following allegations of bullying, sexism and racism the HSIB will soon be stripped of its powers to perform investigations into maternity care, to be replaced by a new body; the Special Health Authority.
The problems at the HSIB will do little to reassure those seeking nationwide learning from adverse outcomes in maternity care. Even less reassurance will be taken from the fact that leadership within individual NHS Trusts has so far been incapable of preventing the permeation of a culture of bullying, defensiveness and self-preservation which has been identified at several specific Trusts and which has led to the avoidable deaths and injuries of many mothers and babies. Until those Trust-specific cultures are eradicated it is hard to see how these maternity scandals will come to an end. Stronger leadership at East Kent would have prevented the deaths of dozens of babies.
If acted upon and properly resourced, Dr Kirkup's call for a system to measure outcomes in maternity services and a body to identify failing units before their difficulties cause widespread harm will hopefully go a long way to preventing the next NHS maternity scandal.
Maternity and neonatal services nationwide must embark on a process of addressing the need for stronger, multi-disciplinary team-working, for open and honest disclosure and learning over concealment and deflection, and for compassionate care to form the bedrock of clinical practice. A suite of purposeful and timely outcome measures must be used by clinicians, regulators and the public in order to ensure that the findings of the Kirkup Report, along with the plethora of sources which in recent years have clearly evidenced significant problems in maternity services, are implemented in a meaningful way. In this way, the vision of the Kirkup Report can be delivered through locally led and managed transformation, with support at national and regional levels, in order to ensure a higher quality of maternal and neonatal care for mothers and babies.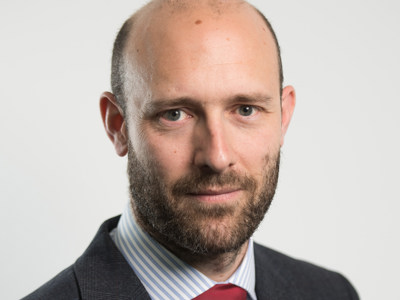 Stephen Clarkson
Stephen Clarkson is a associate solicitor in the medical negligence department.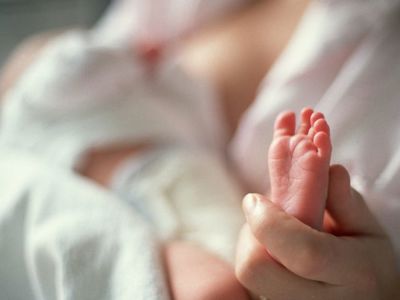 Ockenden Report: another damning indictment of maternity services but will we see change?
Clinical negligence solicitors, Suzanne White and Ceilidh Robertson of Leigh Day, discuss the final Ockenden Report into maternity services at Shrewsbury and Telford Hospital NHS Trust and the issues that it raises.