Textured breast implants claim
Allergan breast implants have been removed from the market after being linked to a rare form of breast cancer
Learn more
It only takes a moment to see if you've been affected.
Email us
Leigh Day is representing women diagnosed with, or being investigated for, Breast Implant-Associated Anaplastic Large Cell Lymphoma (BIA-ALCL) related to textured and macro textured breast implants. 
About the Allergan breast implant lawsuit
In 2015, the British Association of Aesthetic Plastic Surgeons (BAAPS) published information about a link between breast implants and a rare form of breast cancer called BIA-ALCL. However, it wasn't until December 2018 that Allergan breast implants were removed from the European market.
Of all the diagnosed cases of BIA-ALCL worldwide, almost 85% were reported for Allergan implants – as of August 2020 . However, women have also reported developing BIA-ALCL following implantation with Silimed and Nagor implants in addition to other brands. For that reason, our team of specialist lawyers are currently investigating claims into the safety of all textured breast implant products.
If you received a diagnosis or are being investigated for BIA-ALCL and have had textured breast implants, you may be owed compensation. Get in touch and speak to a member of our team about the textured breast implant lawsuit – call 020 4502 3777 or email allergan@leighday.co.uk.
Who can join the breast implant claim?
We're currently inviting anyone who has been diagnosed with BIA-ALCL or is being investigated for this rare form of cancer to step forward and join the claim.
If you have not yet had a diagnosis of BIA-ALCL but are concerned about the implications of textured implants, you can still register your interest. We will then contact you about whether we can pursue legal action in the future for anyone who had textured implants – with or without a BIA-ALCL diagnosis.
We're also happy to add you to our mailing list so you can stay updated on the investigation as it progresses.
What could the textured breast implants claim be worth?
At this stage of the claims process, we are unable to advise on how much your claim may be worth exactly. It will likely depend on your individual circumstances, including:
When you received textured breast implants.
The physical affect the implants had on your body.
If you had to take any time off from work.
Any emotional distress the implants caused.
Expenses from medical treatment, including travel costs.
Whether the implants was implanted by a private clinic or the NHS
How you paid for the implants
How do I join the textured breast implant claim?
If you want to register your interest in the textured breast implant claim, fill out this form.
Once we receive your details, a member of our team will be in touch to discuss your potential claim. If you have any questions regarding the claims process, you can email us at allergan@leighday.co.uk.
Why choose Leigh Day?
Industry-leading firm
Leigh Day are one of The Times' top 100 law firms. We are also top ranked in the Chambers UK 2022 report for our Product Liability work.
Decades of experience
We've been bringing forward group claims across a range of disciplines for the last 35 years. During this time, we've assisted groups of clients ranging from 15 to 50,000 in size.
Dedicated team of specialists
At Leigh Day, we believe in justice for all. That's why we're one of a few law firms who act only act for claimants in cases where someone has been injured or unlawfully treated.
Confirmed diagnosis
We are currently only pursuing claims on behalf of people who have had a diagnosis of BIA-ALCL or are being investigated for BIA-ALCL, who had their implantation at a private clinic.
If you have had a BIA-ALCL diagnosis and want to speak to a member of our team regarding a potential claim, please email us at allergan@leighday.co.uk. Alternatively, you can register your interest by completing our enquiry form.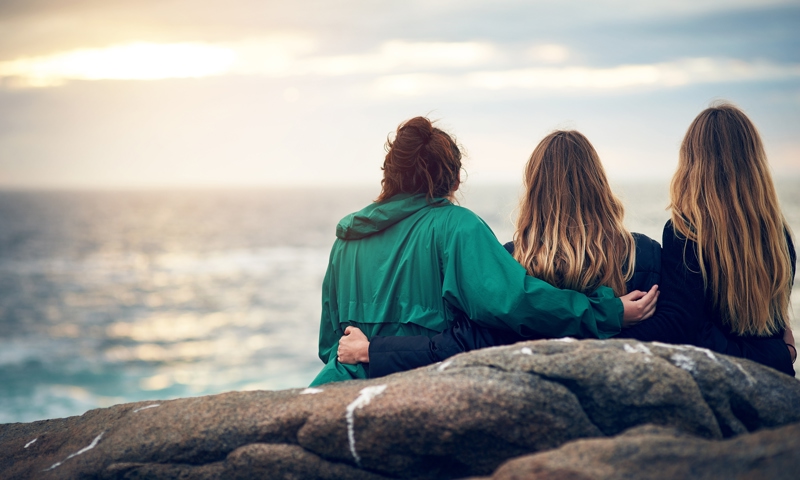 Unconfirmed diagnosis
If you have not had a diagnosis of BIA-ALCL but are concerned about developing this condition, and would like to be added to our mailing list so that we can keep you up to date on the BIA-ALCL litigation and inform you if we are able to pursue legal action for women who have not been diagnosed but due to concerns wish to have their implants removed, please complete our mailing list form*.
*Please note that completing this form does not mean we are pursuing legal action on your behalf.
Your data will be added to our mailing list and dealt with in accordance with our privacy policy. If you have any particular queries about how your data will be kept and used, you can email our team.
FAQs
Breast Implant Associated Anaplastic Large Cell Lymphoma (BIA-ALCL for short) is a rare form of cancer. There are links between it occurring mostly in patients with textured breast implants – either silicone or saline.
BIA-ALCL can start to form anywhere between two and 28 years after breast implantation. Common symptoms may include:
Excess fluid around the implant.
A lump beside the implant or in the breast or armpit.
Rough and hard surface of the skin, including rashes.
Yes. Many patients diagnosed with BIA-ALCL have achieved complete remission. If caught early enough, treatment may include removing the implant to stop the spread of a seroma. Later stages can involve chemotherapy and/or radiotherapy.
Allergan are currently offering to replace any of their textured breast implants with a smooth implant. However, they will not cover the surgical fees if you have not received a BIA-ALCL diagnosis.
If you are being investigated for BIA-ALCL, they may reimburse you for diagnosis and surgery fees at a capped amount.
At present, Allergan have announced a worldwide voluntary recall of their textured implants. This is after advice from the US Food and Drug Administration (FDA) that without BIA-ALCL symptoms, patients are not recommended to have their implant removed, as the risks are low.
US patients are also being tracked down and informed of the recall. However, no such communication has been implemented in the UK at the time of writing.
To start your textured implant claim, we're asking all patients to complete our enquiry form. Once we receive your information, we may be in touch to ask you to provide any further evidence about your implants. This may include:
Patient device identification card – this can let us know the type of implant you have and its manufacturer.
Any medical reports – including your diagnosis of BIA-ALCL.
Bills and expenses – such as the surgical cost to have your implants removed.
As we're still in the early stages of investigation regarding Allergan textured implants, no compensation has yet been secured.
Leigh Day is currently working on a no-win-no-fee basis. This means you will not have to pay anything if you lose the claim.
Information for healthcare professionals
To find out if you're eligible to bring a claim join respect of your textured breast implants
Meet the team
Bozena is leading the investigation into women who have had a diagnosis of (BIA-ALCL). She has extensive knowledge representing individuals who faced serious personal injury from defective medical devices. She is a leading practitioner in the field of Product Liability and is also ranked Band 1 in Chambers and Partners.
Email: BMichalowska@leighday.co.uk