Lawyers representing hundreds of infected and affected families and the Hepatitis C Trust make final submissions to Infected Blood Inquiry
Emma Jones and Beatrice Morgan who represent hundreds of families infected and affected by the contaminated blood scandal and the Hepatitis C Trust have made final submissions to the Infected Blood Inquiry On Tuesday 31 January and Wednesday 1 February 2023.
Posted on 01 February 2023
Infected Blood Inquiry has heard evidence relating to the blood and transfusion services across the UK, as well as blood transfusion policy and practice.  Over the last four and a half years Counsels to the Inquiry have questioned witnesses about how and why thousands of people were given contaminated blood through transfusions needed for routine treatment, during surgery or because of a sudden deterioration in their health, with life-changing results. 
Leigh Day represents over 297 core participants in the Inquiry, many of whom were given transfusions of infected blood during the 1970s, 80s and 90s. 
A number of Emma's clients have told their personal story to the inquiry, including Jackie Britton, aged 60, who lives in Fareham, and had a blood transfusion in 1983 following the birth of her first child, and Dawn Zerbatini, aged 63, from Blackpool who was given a blood transfusion in 1984 following the birth of her daughter. Both have had to live with the catastrophic impact of the resulting diagnosis of HCV.
Hepatitis C Trust Helpline Information and Support Service Manager, Samantha May, gave evidence on blood transfusion policy and practice. The trust was founded in 2001 as a patient-led charity to provide information and support for people infected with HCV, a newly identified virus on which there was no information or support available to help those affected. To date, the Trust has had more than 55,000 contacts overall with people who have concerns around hepatitis C and more than 7,000 related to infected blood.  
Leigh Day partner Emma Jones said:
"Our core participants have spent almost five years hearing evidence from witnesses from all areas of healthcare, from government, from expert groups and, most importantly, from those infected and affected. 
"We have worked with them to try to draw together the key themes of what went wrong, we set out in our written submissions and will restate the same in our oral submissions what lessons we say have been learnt (if any) and what lessons remain to be learnt. 
"This has been made even more fundamentally important now we have seen the government's written submissions and heard its oral submissions.  There is simply no acceptance of wrongdoing, no areas in which the government points to its own failings.  Instead it is a mealy mouthed attempt at an apology – we will say sorry for the things you tell us we did wrong Sir Brian.  
"We hope the recommendations we make, if accepted and made by Sir Brian, would help to ensure that systems are put into place that would help prevent such an avoidable tragedy being able to happen again."
Leigh Day solicitor Beatrice Morgan said: 
"The Inquiry process has been cathartic for many of our clients and has answered some questions which have never before been addressed. However, what is needed now is swift and meaningful compensation and an unconditional apology, for which many have already waited decades.
"Tragically, many have died without this redress. Once Sir Brian has completed his report we would urge the government to consider his findings and recommendations and to respond without delay. The infected and affected cannot, and should not, wait any longer."
Leigh Day solicitors Sandeep Michael and Sarah Westoby worked alongside Emma and Beatrice on submissions to the Infected Blood Inquiry.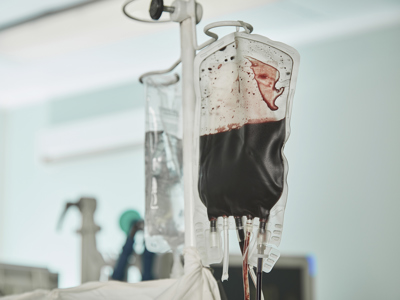 Infected blood compensation claims
We're investigating claims on behalf of blood transfusion NHS patients who were infected with Hepatitis C