The Hepatitis C Trust to tell Infected Blood Inquiry about the thousands of people infected with hepatitis C by blood transfusion or blood products
The Infected Blood Inquiry will hear evidence from the Hepatitis C Trust on Friday, 4 March.
The Trust speaks on behalf of thousands of people whose hepatitis C virus (HCV) infection arose from transfusions of contaminated blood in the 1970s, 80s and 90s.
Helpline Information and Support Service Manager, Samantha May, will give evidence in the last of the week's hearings on blood transfusion policy and practice. She is due to speak to the inquiry panel from 2pm to 5.30pm.

The Hepatitis C Trust was founded in 2001 as a patient-led charity to provide information and support for people infected with HCV, a newly identified virus on which there was no information or support available to help those affected. To date, the Trust has had more than 55,000 contacts overall with people who have concerns around hepatitis C and more than 7,000 related to infected blood.

The trust also works with drug and alcohol providers, hostels, prisons, pharmacies and homeless services across the UK to raise awareness, encouraging testing and supporting people who test positive as they take up the care they need. Until late 2021 it provided the Secretariat for the All-Parliamentary Parliamentary Group on Liver Health and continues to campaign and engage with Parliamentarians. Through co-ordinating HCV Action, the Trust provides support to the hepatitis C professional community as an information and best practice resource.

Samantha May, who was herself diagnosed with hepatitis C in 2002, set up the Trust's UK-wide helpline in 2004 and until September 2018, when the Infected Blood Inquiry began, in total the helpline received 4,100 contacts related to infected blood.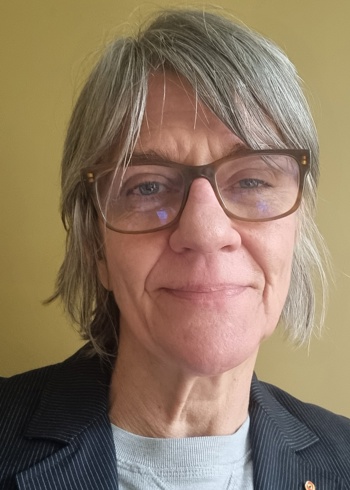 In the 12 months following the inquiry launch, infected-blood related calls to the helpline leapt to 2022 compared with 639 in the previous 12 months. The helpline has to date counted 7,373 infected blood related contacts from people with a variety of concerns about HCV infections as a result of a contaminated blood transfusion or blood products in the years before 1992, when blood was not screened. Many are only just being diagnosed, unaware that they have been infected for several years. Samantha will tell Friday's inquiry hearing about their experiences.

She will tell the inquiry how little or no information or support was provided to HCV patients about how to manage their infection during the 1990s. Any information that was given was often delivered in a judgmental way and helped to generate urban myths about HCV which persist to this day. The confusion caused by a lack of information, causes further distress to people who have hepatitis C. Many diagnoses are given by GPs to those who received infected blood, who themselves have limited experience or knowledge of the infection.

People can be left scared and isolated as a result of a basic lack of information or misinformation about HCV, how it can be treated, the impact on their personal lives and how it may affect the lives and relationships of those around them.

The possibility of infection arising from a contaminated blood product has often been overlooked or dismissed, with some doctors making baseless assumptions about their patients' drug use and sexual behaviour.

The impact of a HCV infection can be catastrophic, leading to physical and mental ill health. A diagnosis some 30 or more years after infection can lead to trauma and anger, particularly for people who have been back and forth to their doctors over many years with unanswered problems with ill health during that time.

In the past, for the people diagnosed, the treatment for HCV was punishing with intense psychological and physical side effects. There is also a stigma attached to those with HCV and it can also have a severely negative impact on family members.

The inquiry has also asked Samantha to give her views on financial assistance offered to HCV sufferers and how well it is distributed.

Samantha May said:

"In the 18 years I have been running the Hepatitis C Trust helpline, the stories I have heard have been deeply distressing and harrowing. People have suffered greatly as a result of lack of information given to them and ignorance on the part of medical professionals. Delayed diagnoses of HCV, often 30 or more years after infection, has further devastated lives and many have died prematurely and unnecessarily as a result. I look forward to sharing my experiences working on the helpline to represent this overlooked community, many of whom received blood following accidents, childbirth, during routine operations or for specific conditions like haemophilia, thalassaemia and sickle cell, by describing the impact of HCV caused by contaminated blood transfusions to the inquiry on Friday afternoon."

Leigh Day partner Emma Jones represents the Hepatitis C Trust in its Core Participant Status at the inquiry. She said:

"The Hepatitis C Trust speaks for thousands of people whose lives have been devastatingly impacted by HCV. For years people have been told that their debilitating symptoms are not indicators of anything sinister, often put down to "women's problems" or assumptions have been wrongly made about drug or alcohol use. Then, sometimes decades later, they discover that in fact they have been living with HCV, contracted some 30 or more years ago as a result of having been given contaminated blood or blood products.

"In her evidence on Friday, Samantha will aim to help the inquiry understand some of the trauma and injustice that has been suffered and is still ongoing as a result of infected blood transfusions given so many years ago."