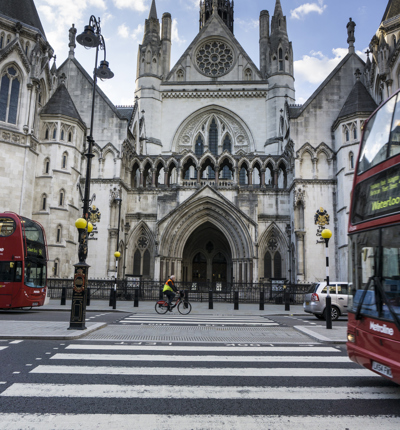 Landmark legal challenge to UK's largest private pension scheme's investment in fossil fuels
Two university academics who want to bring claims against the directors of the UK's largest private pension scheme, including claims for a failure to come up with a coherent plan to move investments out of fossil fuels, are preparing for a landmark hearing in the Court of Appeal on 13 June 2023.
Prof Neil Davies and Dr Ewan McGaughey claim that commitments to international climate agreements mean that continued investment in fossil fuels is a huge investment risk. Pension scheme directors must have a credible plan to address these risks. They argue fossil fuel companies have assets that cannot be exploited if we are to comply with climate treaties such as the 2015 Paris Agreement.
Recent cuts to the pension scheme and the discriminatory impact this could have on younger women and black and ethnic minority members of the pension scheme will also come under scrutiny in the legal action.
Prof Davies, a Professor of Medical Statistics at University College London, and Dr McGaughey, a Reader at King's College London and expert in corporate law, claim the various failures by directors of the pension scheme are in breach of their duties to act properly within their powers, to promote the success of the pension scheme for the benefit of its members, to exercise independent judgement and not to put themselves in a position of conflict, under the Companies Act 2006.
In their Court of Appeal hearing starting on 13 June, the claimants will appeal for permission to bring a claim on behalf of the pension scheme against the current and former directors and a shadow director of USS for these alleged breaches of duty.
The claim is one of the UK's largest crowdfunded legal actions and has attracted significant grassroots support from other pension members via an ongoing online fundraising campaign.
Cuts to the pension scheme, exclusively for university staff, have prompted widespread controversy over recent years, including significant strikes across the university sector.
A statistical model developed by one of the Claimants and his colleagues suggests that the pension cuts which the Claimants are challenging in this litigation mean that an average scheme member, aged 44 earning £44.7k, can expect to accrue £156,000 less when they retire compared to the benefits they would have received were it not for these pension cuts. The changes are thought to affect around 200,000 active scheme members and could make active members collectively worse off by £31bn.
The lecturers want to challenge:
The USS directors' flawed management of the 2020 valuation, which reported a £14.1 billion deficit for the scheme and resulted in cuts to university staff pensions. This deficit arose because the directors assumed implausibly low investment returns of 0.29 per cent growth above CPI for the next 30 years. By June 2022, the pension scheme was already reporting a surplus largely because these assumptions were changed, and yet the cuts have not been reversed.
The cuts to the rate at which members of the pension scheme have accrued benefits, based on this flawed valuation, which they say is likely to leave women employees, younger employees and black and ethnic minority employees worse off and amounts to indirect discrimination on the grounds of age, sex and/or race. They allege the change exposes the pension scheme to discrimination claims brought by affected members.
The directors' failure to control the pension's rapid cost increases, especially since 2007. The pension saw its annual operating costs increase from £38m in 2007 (0.125 per cent of the scheme's net assets) to £160m in 2020 (0.236 per cent of the scheme's net assets). Had costs not increased, there would have been less need to cut benefits.
The directors' failure to have an adequate plan for the risks the pension faces from climate change. They say the continued investment in fossil fuels constitutes a risk of significant financial detriment to the pension.
Prof Neil Davies said:
"University staff, universities, and many others have consistently raised serious concerns about how the USS is run. The decisions the directors took during the COVID pandemic were obviously flawed and were called out as flawed in real-time as the 2020 valuation was being conducted. The USS directors' mistakes have led to a multibillion-pound deficit for the scheme, which impacts hundreds of thousands of university workers across the UK. The directors need to reverse the unfair and unnecessary cuts and develop a credible plan to deal with the risks the scheme faces from climate change."
Dr Ewan McGaughey said:
"We are determined to ensure everyone has a secure retirement and not let people's pensions be squandered on rip-off asset management fees. And we're determined to end the scandal of university pensions bankrolling gas, oil and coal when they have no future, they're a terrible investment, and they're burning our planet."
Prof Davies and Dr McGaughey are represented by law firm Leigh Day, where partner Meriel Hodgson-Teall specialises in financial services litigation.
Meriel Hodgson-Teall said:
"Our clients are asking the Court of Appeal for permission to bring this claim against the directors of the USS pension scheme, to challenge recent cuts to the university sector pension scheme and the scheme's ongoing investment in fossil fuels.
"They believe the continued investment in fossil fuels without an adequate plan to divest is a huge financial risk for their pension and is contrary to the directors' duties. They say fossil fuel companies have assets that cannot be exploited for profit if the 2015 Paris Agreement is to be adhered to.
"This claim has immense significance for pension funds and schemes which are investing in fossil fuels, despite climate change related risks."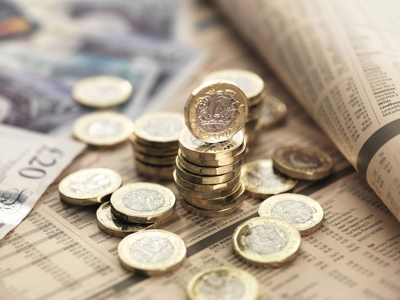 The FCA's approach to tackling greenwashing and increasing transparency in financial services
Moves to establish conditions that allow investors to make well-informed sustainable investment choices are welcome, but the road ahead is far from easy. Meriel Hodgson-Teall and Melissa Rahbar discuss the proposed FCA Sustainability Disclosure Framework.