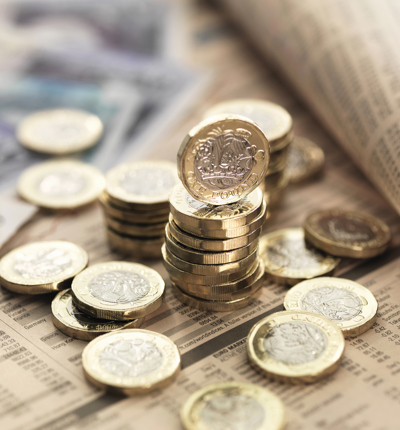 The FCA's approach to tackling greenwashing and increasing transparency in financial services
Moves to establish conditions that allow investors to make well-informed sustainable investment choices are welcome, but the road ahead is far from easy. Meriel Hodgson-Teall and Melissa Rahbar discuss the proposed FCA Sustainability Disclosure Framework.
According to the Financial Conduct Authority's (FCA) most recent
Financial Lives Survey
, in 2020, around 74% of UK adults had a private pension and around 33% held an investment product of some kind, such as shares in a private company or an investment fund.
The same survey found that 80% of consumers of retail investment or pension products want their investments to 'do some good' and 71% want to 'invest in a way that is protecting the environment'.
It is no surprise, therefore, that financial services providers are increasingly making claims to be sustainable.
However, for your average UK saver or pension holder, it isn't always easy to know whether a certain financial product really is sustainable, or even what sustainable means in any given context. If you put the term 'sustainable investment' into your search engine, you will be presented with an intimidatingly wide array of options, each with its own definition of what it means to be 'sustainable', 'ethical', 'green', or to have an 'ESG' (meaning environmental, social and governance) focus, and each with different criteria to measure that by. 
The lack of consistency throughout the market makes it incredibly difficult for individuals to make informed decisions – and increases the risk of so-called greenwashing by financial services providers.
Amidst this proliferation of 'green', 'sustainable' or 'ethical' investment products, the FCA has introduced its first proposals to target greenwashing and increase transparency and trust in the financial services sector.
What is greenwashing?
Broadly speaking, greenwashing is the practice of making exaggerated, misleading or unsubstantiated statements about the positive environmental impact of a company, service or product.
Businesses might be seen as greenwashing when they make statements which are vague, misleading, or omit relevant information. It could be anything from an unintended or inadvertent misdescription of a product or service which creates a false impression of the product's sustainability credentials, to intentionally and fraudulently providing misleading information about the environmental impact of a product or service.
The FCA's actions against greenwashing in financial services
The FCA proposes to mandate consumer-facing disclosures for investment products. These would include detailed information on a product's sustainability features which should be located in a place that is easily accessible to investors, such as the prospectus or website of a fund. The proposals include requirements to:


set out any sustainability objectives;
explain how the product will meet those objectives, such as any criteria used for investing;
explain any metrics to be used to measure sustainability; and
to provide a summary of any types of holdings that consumers might find surprising for a product of that type, all in a format that is easily accessible to all investors.
Additionally, the FCA is looking to introduce three different sustainable investment labels. These would be markers certifying certain features which can be applied to investment products which meet specific criteria relating to sustainability, being:


Sustainable Focus: For products which invest mainly in assets that are sustainable for people and/or planet;
Sustainable Improvers: For products which invest in assets that may not be sustainable now, with an aim to improve their sustainability for people and/or planet over time; and
Sustainable Impact: For products which invest in solutions to problems affecting people or the planet to achieve real-world impact.
While these labels would not apply to all investment products, only 'labelled' products would be allowed to make certain 'green' claims. Labelled products would also have to disclose more information on their performance in meeting their sustainability goals.
Finally, the FCA is planning to introduce a general anti-greenwashing rule for all FCA-regulated companies. All services, marketing and communications of such companies involving sustainability-related claims will have to be clear, fair, and not misleading.
Will the FCA's strategy against greenwashing work?
The FCA's ambitious new rules represent a significant positive step towards increasing the availability of information around green investing. It is encouraging that the FCA is focused on strengthening the ability of UK savers to make informed decisions regarding their pensions and investments.
Significantly, as research shows that many investors are seeking to 'do some good' with their money, the new rules around disclosures may have a positive impact on sustainable products in need of financing.
However, the FCA must take care that the standards used to inform its green labels do not set the bar too low. If these are not strong enough, they may inadvertently legitimise products with an insufficient sustainability focus. A lot will rest on how the FCA chooses to define 'sustainable' in any given context.
Still, the rules around increased transparency have the potential to prevent investors from being misled by providers of so-called 'green' products that do not live up to their claims and put the onus on financial services providers to do more to make their green claims easier to understand and to scrutinise.
What is next in the fight against greenwashing in financial services?
The FCA's proposals for the introduction of sustainability labels and the planned disclosure requirements have the potential to transform green financing and promote consumer transparency in the sector when they start coming into force from June 2023.
Going forward, if financial service providers include inaccurate or misleading green claims in their sustainability related disclosures, or make false sustainability related claims, we may see an increase in legal claims relating to misleading information and/or breaches of the laws and regulations around financial products.
If you are concerned that you have suffered losses as a result of a misleading environmental claim by a business or an investment product, or if you would like to discuss a potentially misleading environmental claim of which you are aware, you can
contact
the specialist team at Leigh Day.