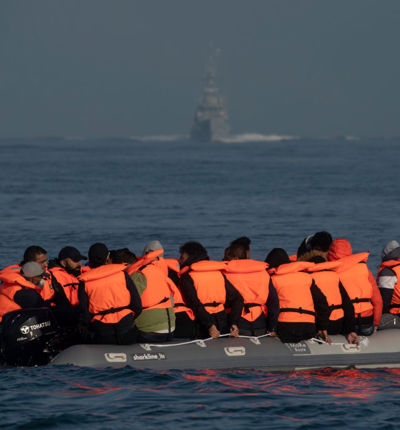 Illegal Migration Bill will effectively extinguish the right to seek asylum in the UK
The Illegal Migration Bill will effectively extinguish the right to seek asylum in the UK, say lawyers who have examined the proposed legislation on behalf of human rights charity, Freedom from Torture.
Key aspects of the Bill are incompatible with the UK's international obligations under the 1951 Convention Relating to the Status of Refugees and its 1967 Protocol (the Refugee Convention), the European Convention on Human Rights (ECHR), the European Convention Against Trafficking (ECAT), and the Convention on the Rights of the Child (the CRC), say Counsel instructed by law firm Leigh Day.
They add that the Bill seeks to undermine long-established domestic safeguards against arbitrary detention and to significantly curtail the courts' constitutional role as an independent check on the lawfulness of executive action.

Raza Husain KC and Eleanor Mitchell of Matrix Chambers and Jason Pobjoy, George Molyneaux and Antonia Eklund of Blackstone Chambers took instruction from Leigh Day partner, Tessa Gregory and solicitor Carolin Ott, who represented Freedom from Torture in its successful challenge to the Home Office policy of turning back migrant boats in the English Channel.

The Illegal Migration Bill has faced staunch opposition in the House of Lords with the Lords proposing numerous important amendments including a key amendment to clause 1 of the Bill to make clear the Government intends to act compatibly with its international obligations.

Whilst the Government has made some concessions including on the Bill's retrospective application, and the retention of existing limits on the detention of unaccompanied children and pregnant women, it has sought to overturn the majority of the amendments agreed during the Lords stages of the Bill.

In its current form the Bill will:
Remove people who enter the UK by irregular routes to their home country, or a safe third country, such as Rwanda
Remove the right to modern slavery protections
Ignore human rights claims made by asylum seekers
Extend powers of detention
By blocking access to asylum in the UK without any guarantee that it will be made accessible elsewhere, the UK is renouncing its commitment to international refugee protection, says the legal team.
These concerns were echoed in the House of Lords where the Government's commitment to adhering to its international obligations was repeatedly questioned. The entire regime penalises unlawful arrivals and so breaches Article 31 of the Refugee Convention which protects refugees who arrive a country of refuge by unlawful means.

The Bill sets a low threshold for a country to be treated as generally safe for removal and makes it extremely difficult to mount individual challenges to removal to the countries treated as generally safe.

It creates a serious risk of a failure to implement Refugee Convention obligations in good faith by knowingly transferring asylum-seekers to countries which will not respect their rights under the Convention. The Bill allows removal to designated states irrespective of whether, generally or in relation to the individual, they will respect the Refugee Convention, and indeed even if it is clear that they will not do so.

The Bill provides for only two types of claim to suspend or prevent removal. There is a high risk of procedural unfairness when trying to make such claims, especially because of very tight deadlines for submitting claims and appeals, which risk creating insurmountable barriers to accessing lawyers and the courts.

In breach of Article 34 of the Refugee Convention, rather than making a good-faith effort to help refugees meet the requirements for citizenship, the Bill would place them in a state of limbo and impose permanent barriers to settling lawfully in the UK and becoming British citizens. Courts have made clear that leaving people in a state of immigration limbo will eventually breach Article 8 ECHR, the right to respect for private and family life.

The Bill also breaches Articles 10 and 13 of the European Convention Against Trafficking (ECAT) by allowing potential victims of trafficking to be stripped of support and removed. The Bill creates serious risks of removal contrary to Article 4 ECHR and to Article 16 ECAT, which requires that victims of trafficking be returned only with "due regard for rights, safety and dignity".

It also risks breaching the UK's duty under Article 4 ECHR to take steps to protect potential or confirmed victims from a real/present/continuing risk of re-trafficking. Further, the Bill creates a risk that victims of trafficking will be removed from the UK before they are even given an opportunity to cooperate with the authorities, thwarting the UK's ability to identify and prosecute people traffickers.

The legal team also highlight concerns about the treatment of children under the Bill. They say limitations on the powers to remove children are insufficient and the power to defer the removal of unaccompanied children is also problematic as it leaves the child in limbo, contrary to the need for continuity in the child's upbringing under Article 20 CRC.

Leigh Day partner Tessa Gregory said:

"The international system of refugee protection is predicated on State Parties to the Refugee Convention ensuring that those who arrive seeking protection have their claims considered fairly and effectively. Yet the Illegal Migration Bill does not establish a regime for meeting the UK's international obligations towards those seeking protection.

"On the contrary, as is demonstrated by the Opinion prepared for our client, the Bill in its current form breaches a myriad of international obligations and risks exposing those most vulnerable, including children and victims of torture and trafficking, to serious further harm." 

Leigh Day solicitor Carolin Ott said:

"Rather than trying to force through legislation in circumstances where there is no evidence of its deterrent effect (contrary to repeated assertions by Government ministers), the Government must think again about its obligations under domestic and international law to ensure they are complied with."

Freedom from Torture Chief Executive, Sonya Sceats said:

"The Illegal Migration Bill is a vindictive piece of legislation that tears up vital human rights frameworks and will lead to many more people, including torture survivors, being unfairly denied protection and potentially sent back into the hands of their torturers.

"This Government continues to dial up the cruelty against people fleeing torture and war to distract from the failings of their own making. Instead of continuing to punish people who've already been through so much, they should focus their efforts on rebuilding a fair asylum system that is humane and compassionate."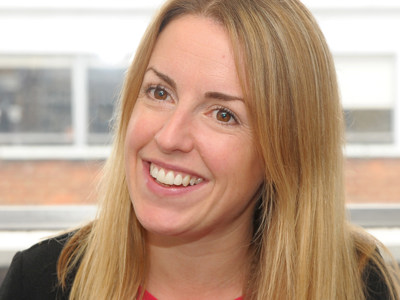 Tessa Gregory
Tessa is an experienced litigator who specialises in international and domestic human rights law cases