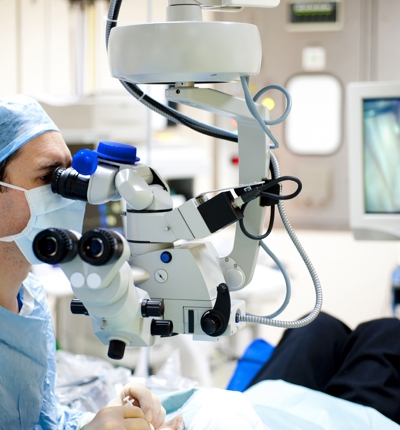 Six figure settlement reached for man after complication of Optical Express laser eye surgery went undiagnosed for six months
A man, who we are referring to as Ali, has received a six-figure sum in compensation for negligent medical treatment following laser eye surgery at Optical Express.
Posted on 06 January 2023
Ali developed a serious eye condition called corneal ectasia following the routine surgery in December 2015, but despite regular follow-up appointments after his surgery, the condition was not diagnosed for six months, and Ali suffered permanent damage to the right cornea as a result. Due to the delay, it is likely that he will require a corneal transplant to the right eye in the future.

In late 2015, Ali, who had worn prescription glasses and contact lenses for years without problems, decided to pay nearly £4,000 for laser eye surgery.

On the day of the surgery, Ali underwent some pre-operative tests which, the experts instructed in his case concluded, indicated he was at an increased risk of developing corneal ectasia following the surgery. Corneal ectasia can occur after laser eye surgery when the cornea becomes weak and thin, causing it to change shape and ultimately distorting vision. However, Ali was not told about the increased risk for him at the time.

Ali's treatment package with Optical Express included regular follow-up appointments after surgery. For the first five months or so, his eyesight was fine. However, in May 2016, he began to notice blurriness in his right eye, which caused him difficulties in his work as a dentist.

Ali told Optical Express about his concerns in June and was referred to a specialist optometrist who arranged for him to undergo a comprehensive eye scan. After the scan, Ali was told that his symptoms were due to dryness in the right eye and he was prescribed eye drops. When he was seen again by the optometrist in July, Ali specifically asked to be referred to the ophthalmic surgeons, but this was refused. By the time of his fourth appointment with the specialist optometrist in December 2016, Ali's vision had deteriorated further and he was finally referred to an ophthalmic surgeon who diagnosed corneal ectasia.

After his diagnosis, Ali sought specialist advice from Moorfields Eye Hospital about his condition and was told he needed corneal cross-linking to both eyes, a procedure to strengthen fibres in the cornea.

Whilst the procedure prevented Ali's ectasia from progressing further, it was too late to reverse the damage in the right eye and Ali now requires special, rigid contact lenses to correct the shape of the cornea and allow him any useful vision in that eye. The lenses are very uncomfortable and cause severe dryness, meaning that Ali is only able to tolerate the lenses during working hours and he relies solely on the left eye for most of his daily activities. As a result of the negligence, Ali is likely to require a corneal transplant to the severely damaged eye.

Ali instructed Leigh Day medical negligence solicitor Rebecca Ridgeon who secured an admission of liability from Optical Express for failing to diagnose ectasia earlier.

A £150,000 settlement was reached which includes compensation for his past and future loss of earnings and the medical treatment he needs as a result of his injuries.

Rebecca Ridgeon said:

"When, back in 2017, Ali submitted a complaint to Optical Express and simply asked for a refund of the money he had paid for his laser eye surgery, his request was refused and his concerns were dismissed.

It took nearly three years of litigation for him to finally receive an acknowledgement that his ectasia should have been picked up sooner and treated before irreversible damage occurred, and I am pleased that he has finally been properly compensated for the permanent damage to his eyesight and all of the complications it has caused."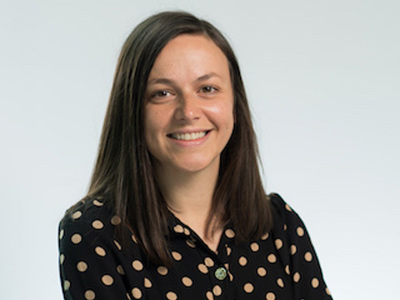 Rebecca Ridgeon
Rebecca Ridgeon is an associate solicitor in the medical negligence department.