Delay in diagnosing gall bladder operation complication "more than minimally" caused woman's death at 66
A delay in diagnosing and treating a complication following her gall bladder removal was a more than minimal cause of a mother's death at the age of 66, a coroner concluded.
Posted on 17 January 2023
Edith Smalley died two weeks after the routine operation at Furness General Hospital in August 2021. She suffered a serious deterioration in her condition as a result of sepsis, caused by a bile leak from the cystic duct, her inquest was told.

However the hospital surgical team at Furness General failed to diagnose the leak, and for a week after her operation Edith was told she was constipated. When she went back into hospital, the cause of her pain and bloating was not discovered until it was too late.
 
University Hospitals of Morecambe Bay NHS Foundation Trust later settled Edith's family's claim for clinical negligence.
 
The inquest into Edith's death, in October 2022, heard that following a diagnosis of chronic pancreatitis, pancreatic duct dilation and gallbladder microlithiasis in July 2020, on Wednesday 21 July 2021, she was admitted to Furness General for the removal of her gall bladder.
 
She was sent home on Friday 23 July with reassurances to call if she had concerns. Edith felt very unwell, bloated and struggled to eat all weekend. Her family said they could not understand how she could have been discharged from hospital when she appeared to be so unwell.
 
On Saturday night Edith called the hospital, but was told to call her GP, which she did on the Monday and a paramedic diagnosed constipation and prescribed a laxative. However, the chemist was out of stock so only sent painkillers.
 
By Wednesday, Edith had a temperature and on Thursday called her GP. An ambulance was called to take Edith to hospital, but when the crew arrived, they told Edith she was not poorly enough for an ambulance and would have to travel by taxi. By this time, Edith's family told the inquest, their mother was crying from the pain she was suffering.
 
She finally arrived at the hospital late afternoon and was admitted to a ward. She told her family she felt sick and thirsty and was unable to keep fluids down.
 
On Friday, Edith was still waiting for a scan to diagnose her pain, which staff said they believed was not connected with her gall bladder operation but was either severe constipation or a kidney infection.
 
On Sunday, Edith's family were told she had fluid on her lungs and would undergo a bronchoscopy.
 
On Monday, 2 August, the family were told Edith had fluid gathering in her stomach, but medical staff were unsure what it was and she would need a laparoscopy and washout procedure.
 
Edith had the procedure on Tuesday, but staff reported that they were concerned about her heart rate. She died in the early hours of Wednesday 4 August.
 
An investigation into Edith's death was launched by Morecambe Hospitals Trust and found there had been poor documentation and handover when she arrived back at hospital on 30 July and that by the following day the surgical team were distracted from the real cause of Edith's symptoms by her breathing difficulties.
 
On 3 August there was a medication error, with two different infusions of noradrenaline administered.
 
They admitted a delay in recognising and treating the bile leak and put some of the error down to false reassurance of the CT scan report "in the context of a patient with a history of alcohol excess".
 
Edith's daughter said "gratuitous references" to her mother's alcoholism seemed "an attempt to deflect from the true failings" in her mother's case and were most upsetting. She said the investigation report was "a truly terrible document for anyone to read about a person they loved".
 
The coroner said a biliary leak was a recognized and very serious complication of Edith's operation. He said: "A biliary leak should require urgent surgical intervention, unfortunately it was not considered on diagnosis and there was a very significant delay so that by the time surgery was attempted Edith was too poorly to survive."
 
He concluded that Edith's death was: "A complication arising from an elective surgical procedure, a significant delay in diagnosis and treatment was more than minimally causative."
  
The family was represented by Leigh Day clinical negligence solicitor Matthew Westlake, who said:
 
"Despite being a recognised complication of her recent procedure, clinicians at Furness General Hospital failed to investigate a biliary leak as a potential cause for Edith's symptoms until it was far too late. I am pleased that the coroner's conclusion reflects the fact that this delay more than minimally contributed to the death. It is important that these findings are now fed back to those involved in Edith's care, to ensure that events don't repeat themselves in the future."
 
The family's legal team consisted of solicitor Matthew Westlake of Leigh Day and barrister Louise Green of Kings Chambers.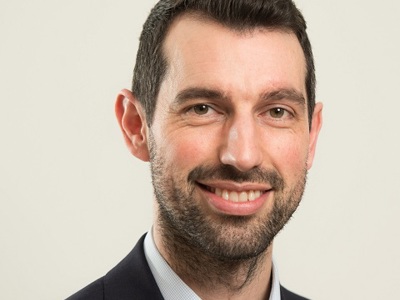 Matthew Westlake
Matthew Westlake is a senior associate solicitor in the medical negligence department.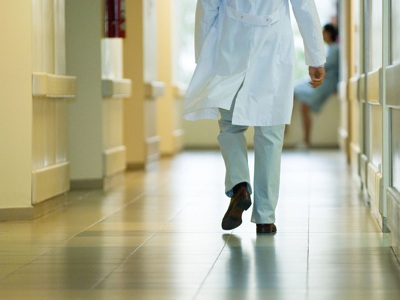 Hospital's failure to spot testicular torsion results in substantial compensation payment
A 33-year-old man has settled his medical negligence claim against an NHS Trust for their failure to spot testicular torsion which resulted in his testicle being surgically removed.