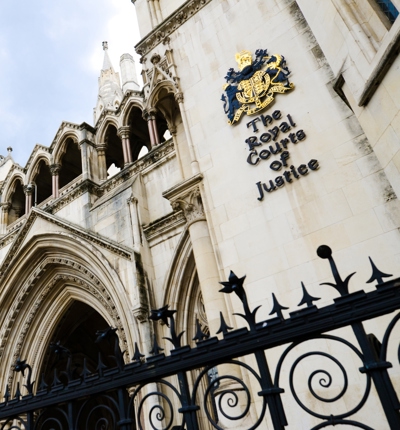 Bereaved families welcome opening of Independent Inquiry relating to Afghanistan
The families of 33 people, including eight children, killed by British Special Forces in Afghanistan between 2010 and 2013 have welcomed the official opening of the Independent Inquiry relating to Afghanistan which will be marked by two weeks of hearings at the Royal Courts of Justice in London. The hearings will be held from Monday 9th to Wednesday 11th October and from Monday 23rd to Friday 27th October.
Posted on 09 October 2023
The hearings will include submissions from the families, as well and submissions from others involved in the inquiry including the Ministry of Defence (MOD) and the Royal Military Police (RMP).
The statutory inquiry is being chaired by Lord Justice Haddon-Cave and its terms of reference require it to look at activity by UK Special Forces in their conduct of deliberate detention operations (DDO) in Afghanistan during the period mid-2010 to mid-2013; concerns and allegations made regarding unlawful activities during these operations including allegations of murder; and the adequacy of the response of the MOD and investigations by RMP into such allegations.
In their opening submissions the families, represented by law firm Leigh Day, will raise three core issues on which the inquiry will need to reach conclusions:
The extent to which there existed at the relevant time a widespread pattern of extra-judicial killings by UK Special Forces in Afghanistan;
The extent to which the deaths were then covered-up by those with knowledge of the suspicious circumstances of the deaths, in particular the chain of command and other arms of the British military;
The way in which questions of system, management and institutional culture contributed to any systemic failures identified.
A member of the Saifullah family said:
"On 16 February 2011, as a consequence of a night raid on our house by the British forces, my father, Haji Abdul Khaliq, my two brothers, Sadam Hussein and Atta Ullah and my cousin, Ahmad Shah were killed. Before their killings, our family had a very beautiful life.
"This was a very difficult, saddening and painful night. Since this raid by the British forces on our house, we have lost our normal sleep and are having nightmares and dreams filled with difficulties. When this incident took place, we lost everything. My family and I request the Inquiry team to provide us with the truth and explain to us why and on what basis we had to go through this cruelty."
Mansour Aziz said:
"In 2012, our house was raided by foreigners and my brother and sister-in-law were killed and their two children severely injured whilst they were sleeping in their bed. We want to know the truth and why it was our house that was raided. We are asking for the court to listen to these children and bring justice."
Leigh Day partner, Tessa Gregory said:
"Our clients hope that the opening of this inquiry marks the end of 'the wall of silence' and obstruction that has confronted them over the last decade. The bereaved families look to the inquiry to fearlessly uncover the truth of the deaths of their loved ones and to ensure that those responsible are held to account. Proper accountability must involve those at a senior level in the armed forces and in government who are responsible for the management and oversight of our most elite forces."
Background
The inquiry was launched in December 2022 after a legal battle lasting years brough by the Saifullah and Noorzai families, calling for a full investigation into the deaths of their relatives that complies with Article 2 ECHR (right to life). The families began judicial review proceedings against the MoD, challenging its failure to properly investigate the circumstances of their relatives' deaths.
In the families' legal case they argued that there is credible evidence of a widespread and systematic pattern of unlawful extra-judicial killings (EJK) by UK Special Forces (UKSF) during the period when their loved ones were killed.
As part of these legal proceedings large amounts of documents were disclosed by the MOD which indicated the systematic practice of extra judicial killings and an apparent attempt to cover-up the issue, including:
Between 2010 and 2013 there were at least 30 suspicious incidents which resulted in the deaths of more than 80 Afghan individuals at the hands of UKSF
That a UKSF soldier told a British officer that during operations "'all fighting age males are killed on target' regardless of the threat they posed, this included those not holding weapons"
Concerns were so significant about one particular special forces sub-unit (SU1) that they were raised by multiple senior and serving officers in the UK armed forces, senior Afghan officials, Afghan partnering units and a reputable international organisation
A Special Forces Review which looked into fatalities between December 2010 and April 2011 did not end the pattern of apparent extra-judicial killings and a further 25 killings of concern were committed over the following two years, including an incident where the discovery of one grenade resulted in the deaths of 4/5 Afghans and the injury of two Afghan children who had to be urgently evacuated for medical treatment.
UKSF members directly involved in the killings provided false accounts and planted weapons at the scenes of fatal shootings
A substantial number of members of the UKSF chain of command and senior UKSF legal advisers were aware of concerns that UKSF were committing EJK, but did not report these concerns to the RMP, with one such incident described by a British officer as the "latest massacre!"
Resistance to allowing Operation Northmoor investigators to access the server used by the Higher Headquarters of UKSF and deleting an unknown quality of data despite a direct order not to do so
Cover-up by Operation Northmoor itself by failing to interview key witnesses, failing to obtain key sources of evidence, and ending before key lines of enquiry had been fully examined. Evidence also reveals that the GOLD Commander had been put under "political pressure" not to investigate the most senior officers
The MOD seeking to shut down the judicial review cases by providing highly misleading and false information
The bereaved families are represented by Tessa Gregory and Tom Short at Leigh Day and counsel Richard Hermer KC (Matrix Chambers), Ben Jaffey KC (Blackstone Chambers), Helen Law, Edward Craven, Jessica Jones and Emma Foubister (all of Matrix Chambers).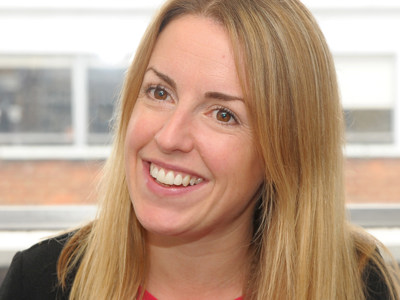 Tessa Gregory
Tessa is an experienced litigator who specialises in international and domestic human rights law cases