Parents settle claim against the private Portland Hospital following baby's death six weeks after delivery
A claim has been settled on behalf of London parents Andreas and Diane K after their son Raphael died following negligence during his birth at the Portland Hospital in September 2019.
Raphael, pictured, was born with a catastrophic brain injury after negligent care while an epidural was being re-sited. He died six weeks later in the Kingston Hospital.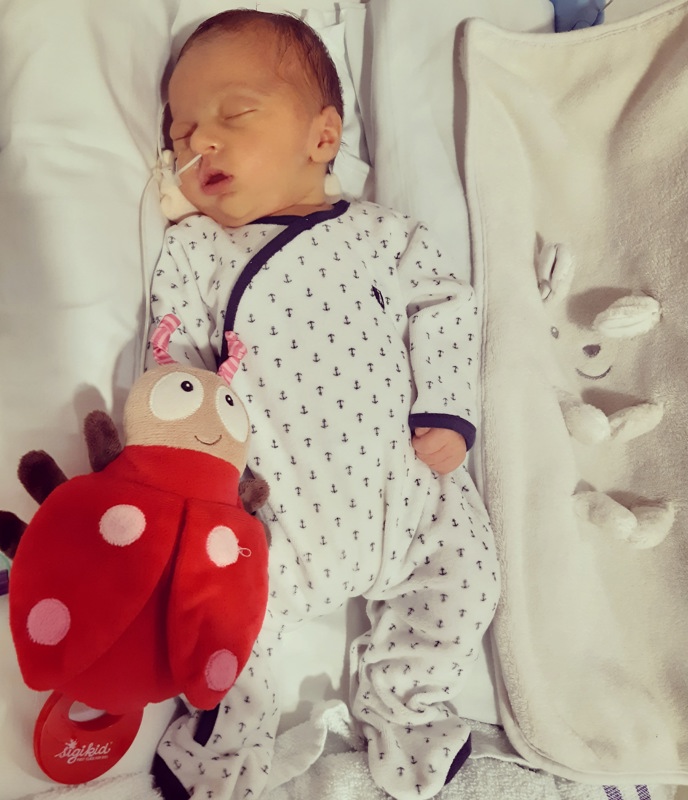 Coroner Lydia Brown demanded answers from the Portland Hospital after it became clear during the inquest into Raphael's death that policies to improve care had not been put into practice.

The family settled their claim against the hospital, part of the private HCA Group, after the inquest was concluded. The Portland Hospital admitted liability.

Diane and Andreas opted for private care at the Portland Hospital during Diane's second pregnancy following complications in her first pregnancy. Diane's pregnancy with Raphael was uneventful and she was admitted to the Portland Hospital maternity unit for the delivery.

However, during Diane's labour, while her epidural was being re-sited, monitoring of Raphael's heart rate was not carried out. HCA guidelines require hourly second checking of the heart rate (CTG trace) by another midwife but this also did not take place. It later became clear that Raphael's heart rate had stopped throughout the epidural re-siting, but it was not noticed.

By the time the CTG monitoring was restarted, the midwife could not locate the fetal heart rate at all and had to call for emergency help. Diane was rushed to theatre where it became clear that Diane had suffered an umbilical cord prolapse and it was decided to make a KIWI ventouse delivery. When Raphael was delivered he was very pale and floppy and needed cardiac and respiratory resuscitation. Tests showed that he had suffered a severe lack of oxygen.

Raphael was transferred to the Royal London Hospital neonatal intensive care unit for active cooling, however an MRI scan three days later confirmed he had suffered a severe lack of oxygen to the brain.

He was then transferred to Kingston Hospital, nearer to his parents' home, for palliative care and died aged six weeks.

Following the events HCA Healthcare UK produced an investigation report where they admitted a number of failings in the care given to Diane and baby Raphael.

At Raphael's inquest Coroner Brown concluded that Raphael was not adequately monitored during labour, meaning that the cord prolapse was not identified, which led to an unsurvivable hypoxic brain injury. If the obstetric emergency had been spotted sooner, there would have been time for an immediate delivery which probably would have avoided the tragic outcome.

Following the Inquest, the Coroner issued a a Regulation 28 (Prevention of Future Deaths) Report to the Portland Hospital, requiring the hospital to make further changes to some of the midwifery practices and guidelines which remained of concern.

In April 2020 HCA Healthcare UK made a full admission of liability for causing the death of Raphael because of negligent midwifery care.

The traumatic events affected Diane and Andreas psychologically. Diane suffered post-traumatic stress disorder and depression and she has been unable to return to her work as a teacher.

The couple were represented by law firm Leigh Day throughout the inquest and civil claim process.

In her Prevention of Future Deaths report, Coroner Lydia Brown said:
Although a great deal of positive work, reflection and retraining has taken place and amendments to the hospital policies and guidelines, the policy does still not reflect practice. This is particularly so in respect of the roles of the primary midwife, the second midwife in support and the anaesthetist when an epidural is being sited.
Further consideration should be given to ensure all personnel are aware of their role. The requirements for fetal monitoring during this particular procedure should be highlighted and practice should reflect hospital policy.
The requirement for "fresh eyes" remains under ongoing consideration to encourage and support regular review from another midwife or obstetrician and the hospital are continuing to work on an action plan to implement best practice. While this is always an area that remains under review, clear guidance from the hospital would best support the staff and facilitate better outcomes.
Diane and Andreas said:

"The hospital investigation report identified serious failings in the care Diane and Raphael received. They openly admit that their guidelines were not followed. We still find it unbelievable that there were so many failings and struggle to accept how such lack of diligence and competence in our care could have been allowed to happen.

"We will never get over the tragedy of losing our child. There is a hole in our family which will never be filled. The grief is impacting all of our family. We would not wish what we witnessed on anyone.

"We would like to thank Angharad Vaughan, Counsel Sophie Beesley and the team at Leigh Day for their meticulous work and outstanding support throughout the legal process."

Leigh Day partner Angharad Vaughan led the legal team who represented Diane and Andreas. She said:

"Raphael's death was a completely preventable tragedy which happened at London's leading private maternity hospital.

"While the hospital admitted liability for causing Raphael's death at a relatively early stage, the obstructive approach it took to settlement meant that it took a further 20 months to achieve a reasonable settlement of the legal claim, which only added to Andreas and Diane's distress.

"The hospital has made changes to its procedures as a result of this case. I hope that these improvements are now embedded into practice and will be followed now and in the future, to prevent other families from losing a baby in such tragic circumstances."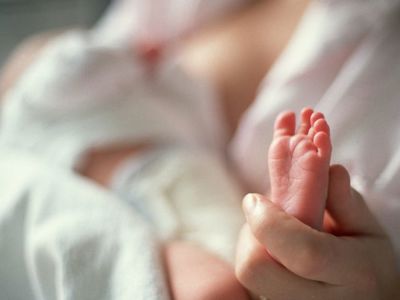 Ockenden Report: another damning indictment of maternity services but will we see change?
Clinical negligence solicitors, Suzanne White and Ceilidh Robertson of Leigh Day, discuss the final Ockenden Report into maternity services at Shrewsbury and Telford Hospital NHS Trust and the issues that it raises.