Inquest into the death of anorexia nervosa patient Hayley Smith, aged 27
The jury hearing an inquest into the death of 27-year-old anorexia nervosa patient Hayley Smith has concluded that a series of failures contributed to her tragic death.
Hayley died on 29 December 2019 at the Queen Elizabeth the Queen Mother Hospital (QEQMH) in Margate after suffering heart failure caused by her malnourished state.
The eight-day inquest into her death was held by Coroner Catherine Wood at North East Kent Coroner's Court. The Coroner considered how the inability of the NHS stakeholders to share key information gave rise to a risk of future deaths, and the Coroner plans to write to the Department of Health and NHS England. She will issue a Prevention of Future Deaths report about information sharing.

Hayley suffered from a severe and enduring form of Anorexia Nervosa, as a result of which she had been repeatedly admitted to hospital from 2015 onwards. At the time of her death, she was on home leave from The White House, a rehabilitation unit in Ipswich. She was there under a Community Treatment Order which meant Hayley could have been sent back to hospital if she failed to comply with conditions set by her responsible clinician (who was based in Canterbury). Hayley was granted home leave six days before her death, on 22 December for the Christmas period. When her family first saw her, they were shocked at how unwell she looked.

An ambulance was called by Hayley's family on 23 December after Hayley collapsed at home due to her low blood sugar. Hayley revived after paramedics were called and she was given glucose, but refused to be taken to hospital. The paramedic who attended considered that Hayley had capacity to make this decision.

On Christmas Eve, Hayley was taken to the QEQMH Accident and Emergency (A&E) department, who thought she had capacity to decide to go home. No attempt to contact the psychiatric liaison service was made, the jury heard.

The jury heard that neither the paramedic attending on 23 December, nor the A&E nurse on 24 December were aware of the community treatment order, or the fact that Hayley was under the care of the team at Canterbury. Had they been aware, difference action could have been taken.

The Court heard from an independent expert, Dr Glover, who advised that despite appearances Hayley did not have capacity to make decisions about her treatment, due to the severity of her illness. This was known by the team who treated Hayley before she was moved to The White House, but there were failures of communication between all agencies.

On Christmas Day, after Hayley's family found her unconscious in bed and an ambulance was called, she had a cardiac arrest which caused oxygen deprivation and brain damage. She was taken to QEQMH where she died three days later.

At the conclusion of the Article 2 jury inquest, the jury concluded that a series of failures more than minimally contributed to Hayley's death:
Blood tests were not performed, in breach of the conditions of Hayley's community treatment order, and they should have been.
Hayley was given inappropriate advice by a professor of hepatology who was investigating a possible alternative cause for abnormal blood test results
There were failures of communication between the Home Team in Canterbury, and the treating team at The White House, in particular in relation to the performance of blood tests (the Home Team having understood that regular testing was being performed)
Hayley's family was given insufficient and inadequate information to enable them to support her during her home leave over Christmas.
Hayley's mother Ann Smith told the inquest how Hayley was severely underweight when she had been admitted to the Bethlem Psychiatric Hospital in Beckenham, Kent in January 2019.

With no similar dedicated provision for eating disorder sufferers in Kent, The White House was the nearest service provider available to offer suitable help to Hayley, her family was told, there being no similar facility in Kent. The 240-mile round-trip journey from Canterbury to Ipswich made visiting almost impossible for Hayley and her family.

The family were given no guidance about what to do in the event of an emergency while Hayley was at home and were not given the name or contact details for Hayley's home treatment team.

In a statement, Hayley's mother, Ann Smith said:

"Hayley had suffered from anorexia from a young age and she had been receiving treatment throughout her teenage years and into adulthood. However, her condition worsened instead of improving. Finally, the NHS hospital where she was receiving care decided she would make progress in community care. We felt that this wasn't the case and to make matters worse, Hayley was put into a rehabilitation unit 120 miles away where we were unable to give her the family support she needed.

"While she was at the unit she didn't received the care and support that she needed, and when she was sent home for Christmas her condition was so low that we feel that without the expert help she needed, she was in a desperate state. We feel that our Hayley lost her life because she didn't receive the care to which she was entitled."

"We would like to thank the jury for the time they took to listen to Hayley's story and to consider their conclusion."

Jodie Anderson, Senior Caseworker at INQUEST said:

"Yet again this is a case where the needs of a young woman in crisis were completely ignored. Hayley's family had every right to expect that she should be kept safe by health professionals, and be returned home when it was appropriate. Yet it was obvious to them just how ill she was when she got there.
"Specialist care for people with eating disorders is too often failing to meet their needs. It is frequently far from home and does not provide adequate support. Eating disorders have the highest mortality rate of any mental illnesses. We must see more action in response to this case to ensure other women and people with eating disorders are better protected."
Leigh Day solicitor Yvonne Kestler, who represented the Smith family, said:

"Hayley's family did their absolute best to support her through all the years she suffered anorexia nervosa, a recognised mental health condition. When Hayley was transferred to the White House she was already considered "high risk". That is why it was essential that her Community Treatment Order was complied with. More steps should have been taken when Hayley failed to comply.

"We are grateful to the coroner for recognising the significance of Hayley's case and for helping the jury to understand how to address the issues they heard."
Counsel Sebastian Naughton of Serjeants' Inn Chambers was instructed.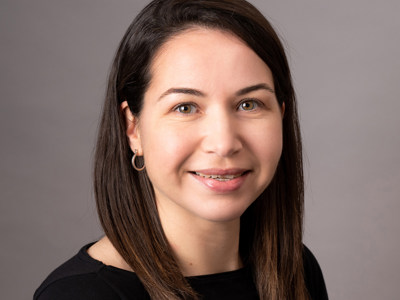 Yvonne Kestler
Yvonne Kestler is a senior associate solicitor in the human rights department.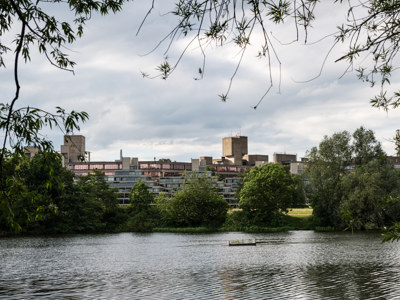 Teenager died following failings by agencies to deal with her anorexia
A coroner has found that multiple failings in the care of a teenager with anorexia were probably causative of her death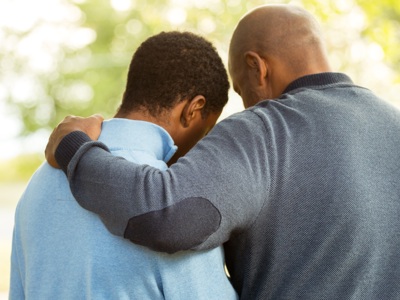 Inquests: Barrier to Legal Aid funding removed for bereaved families
Long overdue reform means that more bereaved families will now have access to specialist legal advice when navigating the coronial system. Merry Varney and Caleb Bawdon examine the removal of the means test for Exceptional Case Funding, where it will help and where it falls short.