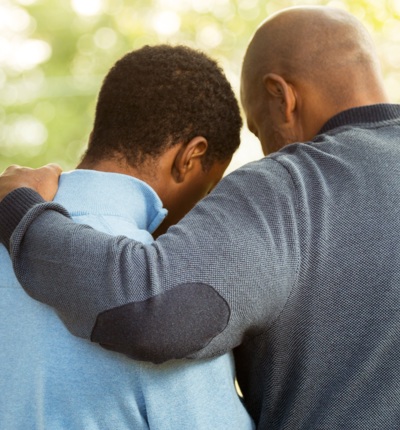 Inquests: Barrier to Legal Aid funding removed for bereaved families
Long overdue reform means that more bereaved families will now have access to specialist legal advice when navigating the coronial system. Merry Varney and Caleb Bawdon examine the removal of the means test for Exceptional Case Funding, where it will help and where it falls short.
Posted on 20 January 2022
We have previously written about how inquests are the "wild west of the law", an often bewildering and incomprehensible process for grieving families. It is for this reason that specialist legal representation can be so essential for helping bereaved families find answers and accountability after the death of a loved one.
It is therefore welcome news that as of 12 January 2022, more bereaved families will have access to Exceptional Case Funding, a form of legal aid, to cover the costs of legal representation at inquests, as the financial eligibility criteria have been removed.
Many families going through the inquest process who are ineligible for means tested legal aid, are unable to pay privately for legal costs and as a result have until now gone unrepresented at inquests. It is also inherently unfair that any family, regardless of their means, should have to pay legal costs for proceedings they are involved in through no fault of their own – in order to find out the truth about the death of a loved one, and to enable wider lessons to be learned to prevent future deaths. The removal of the means test will help to address these unfairnesses.
This change comes as a result of tireless campaigning by bereaved families and organisations such as INQUEST, and follows the government explicitly ruling out such a change in the past. Until now, bereaved families had to provide extensive and intrusive information about their finances before receiving any kind of public funding for representation at inquests. This is a time-consuming and too often distressing process for families at a time of acute grief.
The change follows a report by the Justice Committee from May last year, which among other things called on the Government to introduce non-means tested public funding for bereaved families at inquests where state bodies are represented.
The removal of the Exceptional Case Funding means test falls short of this recommendation, as Exceptional Case funding remains available in two circumstances only: (1) where Article 2 of the Human Rights Act is engaged by the inquest; or (2) there is a significant wider public interest in providing a family with legal aid funding.
This is a missed opportunity for the Government to more effectively address the inequality of arms present in many inquests, as there will still be inquests where taxpayer money is spent on lawyers for state bodies, but the bereaved family (who are meant to be at the heart of the inquest into their loved one's death) will not be entitled to legal aid for their own lawyers.
As it will still be necessary to convince the Legal Aid Agency that an inquest engages Article 2 or has a wider public interest, the removal of the means test unfortunately does not equal an end to protracted applications for inquest legal aid.
Applying for legal aid is likely to still be a source of stress and frustration for many bereaved families. Families such as that of 14-year-old Molly Russell, who have serious concerns about the role social media companies may have played in their daughter's death, who had to fight for legal aid after it was initially refused on the basis that it did not fall into one of these categories. This was despite the other Interested Persons in the inquest being some of the largest companies in the world with vast resources to fund their own legal representation. The removal of the means test will sadly not make similar experiences for bereaved families any less likely.
In implementing the Justice Committee's recommendation by simply removing the means test for Exceptional Case Funding (and not extending non means-tested legal aid to all inquests where state or corporate bodies are represented), the Government has done the minimum.
It has maintained the clunky system of legal aid for inquests which arbitrarily distinguishes between two forms of legal aid for different aspects of work in the inquest ('Legal Help' funding for all preparatory work, and Exceptional Case Funding 'Certificates' for representation at inquest hearings).
The Government has been clear that the removal of the means test is limited to Exceptional Case Funding only, and as such will not apply to Legal Help funding which is not 'Exceptional'.
Legal Help funding is usually used at an early stage to fund work by inquest lawyers as it allows initial investigations to take place and evidence to be gathered. It is often this evidence which forms the basis of an Exceptional Case Funding application (as it demonstrates that Article 2 is engaged or that there is a significant wider public interest).
This means that in practice many families will in fact still be required to go through a means test, as Legal Help funding (which is still mostly means tested) will need to be applied for in any event, as a precursor to Exceptional Case Funding. It is still far from a good and fair system.
Despite these significant shortcomings, the removal of the financial criteria for Exceptional Case Funding is undoubtedly positive news.
It will have an immediate impact on our clients applying for legal aid, and there is now one fewer hurdle on the often gruelling road to answers about their loved one's death.
If nothing else, this change appears to be an implicit recognition by the Government that, despite previous hardline stances to the contrary, inquests are very often adversarial in nature, and families should not have to appear themselves while others involved get legal representation from the public purse.
This is encouraging and could signal that the Government is becoming more alive to the realities of inquests for bereaved families. However further reform is needed to make inquests fairer and more effective, and the crucial campaign work of bereaved families, inquest lawyers and INQUEST continues.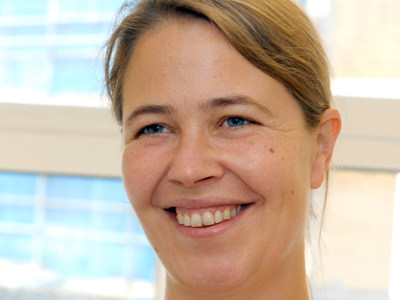 Merry Varney
Merry is a partner in the human rights department and head of the Leigh Day inquest group