Home Office must work harder for cultural change, Windrush review finds
Wendy Williams' Windrush progress review, published Thursday 31 March 2022, says the Home Office must make far more progress in order to become more inclusive.
Williams' independent report 'Windrush Lessons Learned Review – Progress update', a follow-up to her first report published in March 2020, suggests there is still a significant amount of work that the Home Office needs to do to bring about the necessary cultural changes as a result of the Windrush scandal.
Her 2020 report was to assess 'the workings of the Home Office and to identify the factors that led to members of the Windrush generation being caught up in immigration enforcement measures designed for those who were in the country unlawfully, and the impact these events had on their lives'.

On 29 September 2021 Williams returned to the Home Office to assess what progress has been made and which of her 30 original recommendations are still to be implemented.

Her 30 recommendations can be summarised in three main factors:
The department should acknowledge the wrong which was done
It should open itself up to greater external scrutiny
It should recognise that migration and wider Home Office policy is about people and, whatever its objective, should be rooted in humanity.
The review acknowledges that it takes time for a workforce to become truly diverse and action all the suggested changes but says there is much work to be done.

It calls for further action from the senior leadership, including:


'unambiguous, authentic, frequent and consistent messages to the workforce at all levels, reinforcing expectations and encouraging applications from a diverse range of candidates'
'incentivising frontline and senior managers to attend training on diversity and inclusion, indirect discrimination and the PSED'
'acting on results from past recruitment exercises to identify and act on reasons for attrition'
'reviewing action taken to address low levels of diversity at senior levels (subject to relevant statutory provisions)'
'identifying senior sponsors (in support of the department's race champion and diversity inclusion champions) to promote activity'
'encouraging senior leaders to undertake more proactive talent management, and linking this activity to performance and progression'
'communicating widely and celebrating success'
'learning from other government departments or organisations'

Williams goes on to express that while 'the department has identified some limited improvements, its response appears to miss the point and is symptomatic of the issues I have raised: the expectation that a stated ambition, future plan or existing structure will be sufficient to address the immediate need for a much more dynamic approach underscores the case for the department fundamentally to gain greater insight into the issue and revise its approach to achieving a more inclusive workforce'.

She highlights the importance of an inclusive workforce where ideas are encouraged as it can lead to 'greater diversity at senior levels'.

Williams believes that the department is 'potentially poised to make the significant changes it needs to' but 'it must grasp the opportunity to implement the more fundamental recommendations', such as: 'a more highly trained, developed and professional workforce; a department that is more comfortable engaging with the public and stakeholders on all issues of public policy – not just the uncontentious; and an organisation that is more confident under the gaze of external scrutiny'.

She goes on to say that if 'the department fails to do this, it risks looking back on this seminal transformation programme as a missed opportunity'.

Leigh Day partner and immigration lawyer Jacqueline McKenzie was a member of the independent advisory group that delivered the original Windrush Lessons Learned Review in 2020. Following the release of the progress update report, she said:

"Williams' Windrush Lessons Learned Review published two years ago was a damning indictment on the Home Office and her progress review published today reveals that very little progress has been made, particularly on things that matter. This was always going to be the case given that Williams was investigating the culture and structure of an organisation whose governing force is underpinned by decades of ideology and law-making fuelled by racism and treating some British citizens as aliens by dint of the colour of their skin.

"Williams explained that she could not make a finding of institutional racism in 2020 because she had not conducted an assessment in line with the McPherson definition but she did find institutional ignorance and thoughtlessness towards race and the history of the Windrush generation. These conditions form the bedrock of institutional racism. Williams is rightly critical. Take for example the Home Office's failure to appoint a migrants commissioner. During a consultation to discuss this appointment, I was shocked to discover that not one of the 30 groups working on the Windrush scandal were invited to attend. To me this is a damning indictment that the Home Office continue to treat this group with contempt and disrespect, has not learnt many lessons and is far from righting the wrongs.

"Further evidence of this is the drive to enact the Nationality and Borders Bill, the treatment of asylum seekers from countries which include those fleeing persecution in Ukraine, Afghanistan and Syria and the ongoing difficulties experienced by victims of the Windrush scandal trying to get status documents or compensation due to them."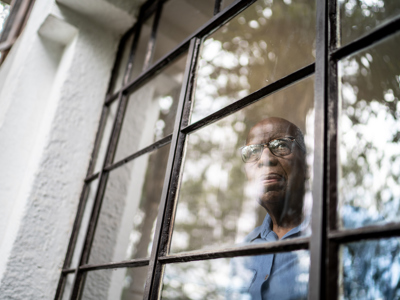 Windrush legal experts host 'Stay put: this is your home' event in Croydon
Windrush legal experts will be in Croydon on Saturday 22 January 2022, to host a celebration of Afro-Caribbean heritage and meet anyone who has been affected by the Home Office deportation scandal who would like some help and guidance.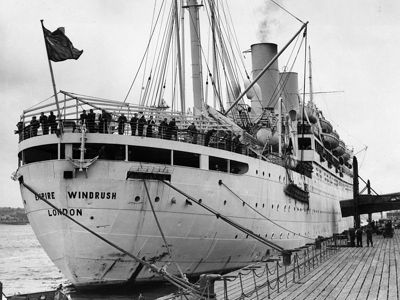 "Complete overhaul" of the Windrush Compensation Scheme urgently needed
A lawyer who represents hundreds of victims of the Windrush scandal has welcomed a report by the Home Affairs Committee which recommends that the Windrush Compensation Scheme is taken out of the Home Office and transferred to an independent organisation.