Bereaved families welcome unprecedented statutory inquiry into allegations of extrajudicial killings by UK Special Forces in Afghanistan
The families of eight people, including three young boys, who it is alleged were murdered by UK Special Forces in two separate incidents during night raids in Afghanistan in 2011 and 2012 have welcomed today's announcement in Parliament by the Ministry of Defence that there will be a statutory inquiry into allegations of extrajudicial killings by the UK's most elite forces in Afghanistan between 2010 and 2013. 
Posted on 15 December 2022
The Saifullah and Noorzai families, who are represented by law firm Leigh Day, have for years been calling for a full investigation into the deaths of their relatives that complies with Article 2 ECHR (right to life). The families began judicial review proceedings against the MoD in 2019 and 2020 respectively, challenging its failure to properly investigate the circumstances of their relatives' deaths.


The
terms of reference for the inquiry
are far-reaching and will require the inquiry to look at activity by UK Special Forces in their conduct of deliberate detention operations (DDO) in Afghanistan during the period mid-2010 to mid-2013; concerns and allegations made regarding unlawful activities during these operations including allegations of murder; and the adequacy of the response of the MoD and investigations by the Royal Military Police (RMP) into such allegations.  The inquiry will determine whether any further investigations are necessary and, if appropriate, carry out such investigations itself or recommend others to do so. 
As part of that exercise, the terms of reference specifically direct the inquiry to look into the adequacy of the investigations by the RMP into the killings of members of the Saifullah and Noorzai families on 16 February 2011 and 18 October 2012 respectively. The inquiry will be able to determine whether there is credible information that they were killed unlawfully and whether that was part of a pattern of unlawful killings.  


It is not part of the inquiry's function to determine civil or criminal liability of named individuals or organisations (which would likely fall to other investigating bodies if deemed necessary), but it is noted that the inquiry should not be inhibited from making findings of fact which may be relevant to the terms of reference.


In response to the judicial review proceedings brought by the Saifullah and Noorzai families, the Ministry of Defence in July this year proposed carrying out a much more limited review into its own institutional handling of the allegations of extrajudicial killings by British troops in Afghanistan. 


The Saifullah and Noorzai families contended that such a review would plainly be inadequate, and that its limited scope would fall far short of the thorough investigation needed and sought in their legal claims. They argued that any inquiry must be able to examine the underlying facts related to their relatives' deaths as well as the systemic issues relevant to their deaths, which they argue should have been investigated by RMP. The families also made clear that any new investigation ought to be instituted under the Inquiries Act 2005 to ensure it had the necessary powers and constitution to ensure the inquiry is effective, such as the power to compel the provision of evidence and the power to punish manipulation, concealment and the fabrication of evidence.


A member of the Saifullah family said:

"I did not ever think this would happen. I am extremely happy that there are people who value the loss of life of my family, of Afghans, enough to investigate. I hope now that an investigation has opened that those who have committed these crimes can be held responsible. My wish is for the truth to come out and for lessons to be learned so that these things will never happen again in the future. I am very grateful to my lawyers for pursuing this, and I am grateful to those who have decided there must be an investigation, and most of all to those who are doing the investigation. I hope they will fearlessly pursue the truth"


A member of the Noorzai family, who represents the family in the proceedings, said:


"Over ten years ago I lost two of my brothers, my young brother-in-law and a childhood friend, all boys with a life ahead of them. I was handcuffed, beaten and interrogated outside our family home by British soldiers. My relatives and friend were each shot in the head as they sat drinking tea. My family has waited 10 years to find out why this happened. We are happy that finally after so many years someone is going to investigate this thoroughly. We live in hope that those responsible will one day be held to account."


A second member of the Noorzai family and witness in the proceedings, said:


"My family needs justice and our hopes are that this independent investigation will finally uncover the truth. The murder of our boys sent shockwaves through our family, and we are still feeling that today. Our loved ones had done nothing wrong but no one has ever been held accountable. It is the greatest tragedy of our lives."


Tessa Gregory, partner at law firm Leigh Day, said:


"Our clients have been fighting for years to find out what happened to their loved ones. When they first issued these judicial review proceedings the Secretary of State for Defence contended that our clients' pleas for a fresh investigation into the killings of their relatives were unarguable and sought to have their claims dismissed outright.


"Yet it is the Ministry of Defence's own documents, which came to light because of these legal proceedings, that has led to today's unprecedented admission that there needs to be a full statutory inquiry into these allegations.  Those documents show that members of the British army, including at the highest level, were raising serious and sustained concerns that UK Special Forces were carrying out extrajudicial killings in Afghanistan. None of those concerns were passed to the service police contemporaneously.  


"It should not have taken years of litigation to get this far. The allegations of extrajudicial killings and cover up are of such gravity, and the concerns expressed contemporaneously within the British and Afghan army and by a reputable international organisation working on the ground in Afghanistan were so serious and so widespread, that an inquiry should have been instituted by the Government years ago. 


"Our clients have been vindicated in their long and brave pursuit for answers and they now look forward to working with Lord Justice Haddon-Cave and his inquiry team as they seek to establish the truth."


The Saifullah and Noorzai families are represented by Tessa Gregory and Tom Short at Leigh Day and counsel Richard Hermer KC (Matrix Chambers), Ben Jaffey KC (Blackstone Chambers), Helen Law, Edward Craven, Jessica Jones and Emma Foubister (all of Matrix Chambers).
Background
In the judicial review proceedings started by the Saifullah and Noorzai families in 2019 and 2020 respectively, the families alleged that the deaths of their relatives formed part of a wider pattern of extrajudicial killings by UK Special Forces in Afghanistan which were subsequently covered up by both senior SAS and SBS officers and officials in Whitehall. 


Contemporaneous documents disclosed by the MoD, and cited in the claimants' skeleton argument at the hearing in November 2021 in the ongoing High Court proceedings in the Saifullah case, revealed communications between officers in the British army which showed widespread knowledge and concerns about the killings: 


A matter of just hours after the killings, the four deaths were described by one British officer as the "latest massacre!" 
"During these operations it was said that all fighting age males are killed on target regardless of the threat they posed. this included those not holding weapons… In one case it was mentioned a pillow was put over the head of an individual being killed with a pistol. It was implied that photos would be taken of the deceased alongside weapons that the fighting age male may not have had in their position when they were killed..." – Newly Qualified Officer who reported concerns to Special Forces Operations Chief of Staff
"Whilst murder and the [redacted – believed to be "SAS"] have oft been regular bed-fellows, this is beginning to lock bone!" – Special Forces Officer Commanding (Aug 2010 – Sept 2012)
"I find it depressing that it has come to this... Ultimately a massive failure of leadership. If we don't believe this, then no one else will and when the next Wikileaks occurs then we will be dragged down with them." – Special Forces Operations Chief of Staff (Aug 2010 to Aug 2011)
"There appears to be a causal disregard for life, COIN [counter-insurgency] principles and credible reporting." – Special Forces Officer Commanding (Aug 2010 – Sept 2012)
"Why are we the only one who see this bollocks for what it is?" – Special Forces Officer 
"Basically, for what must be the 10th time in the last two weeks when they sent a B back into the A to open the curtains(??) he re-appeared with an AK. Then when they walked back in to a different A with another B to open the curtains he grabbed a grenade from behind a curtain and threw it at the c/s [call sign – i.e. SAS soldier]. Fortunately, it didn't go off…. This is the 8th time this has happened. And finally they shot a guy who was hiding in a bush who had a grenade in his hands. You couldn't MAKE IT UP!" – Special Forces Officer Commanding (Aug 2010 – Sept 2012)


The families argue that these MoD documents show that the serious and sustained contemporaneous concerns being raised internally, including at the highest levels in the UK headquarters of Special Forces, were not reported to the service police. Instead, the documents show that allegations of extrajudicial killings were put into a "controlled access security compartment" in April 2011 to prevent them leaking out and a limited operational internal review of Techniques, Tactics and Procedure (TTP) was conducted to consider whether it was appropriate for Special Forces to deploy a particular technique of using Afghans to clear compounds which seemed to be resulting in unnaturally high Afghan fatalities.


The Royal Military Police began investigating the case of Noorzai in 2012 and the case of Saifullah in 2014. However, investigators did not become aware of the contemporaneous concerns raised, the controlled access security compartment or the internal operational review until 2015 when an MoD insider came forward and spoke to investigating officers of Operation Northmoor. The families allege in their legal cases that Operation Northmoor then failed to properly investigate these serious revelations including amongst other things by deliberately choosing not to interview the high-ranking officials who failed to refer the contemporaneous concerns to the service police.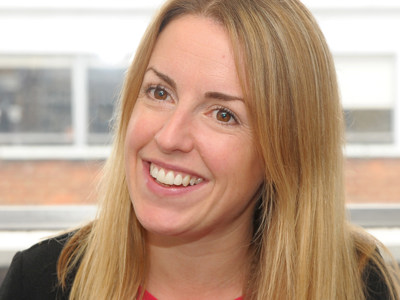 Tessa Gregory
Tessa is an experienced litigator who specialises in international and domestic human rights law cases