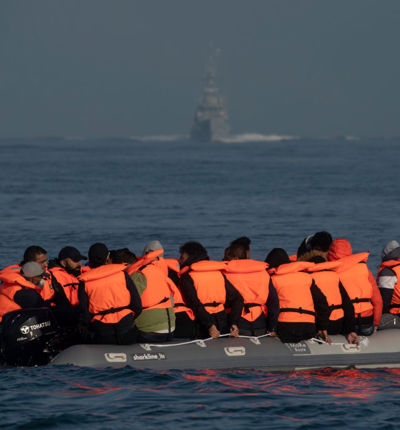 Asylum Aid considers appeal to Rwanda removals procedure judgment
Legal protection charity Asylum Aid is considering an appeal after High Court judges ruled that the Home Office procedure for removing asylum seekers from the UK to Rwanda is lawful.
Posted on 19 December 2022
The court found that decisions taken in relation to eight individuals were unlawful because the Home Secretary did not properly consider their circumstances.
Following a judicial review claim that was heard in October, judges ruled that the fast track procedure by which asylum seekers can be put on a flight to Rwanda within 12 or 19 days of receiving notice that they could be sent to Rwanda is fair, and allows them enough time to obtain legal advice, gather the necessary evidence and make adequate representations.

The procedure for processing asylum seekers' claims under the Migration and Economic Development Partnership (MEDP) with Rwanda does not make an unlawful presumption about the general safety of Rwanda, judges said in the ruling that was handed down today.

The judgment was given with a ruling on separate claims about the lawfulness of the Rwanda policy brought by a number of individuals affected by the policy. In representations for that claim, heard in September, the court was told about Rwanda's poor human rights record, that senior civil servants had warned against the policy, and that the UN High Commissioner for Refugees has serious concerns about Rwanda's capacity to deal with asylum seekers. Nevertheless, the court found that whilst individual decisions were wrong, the removal scheme itself is lawful.

Asylum Aid, represented by law firm Leigh Day, had argued in its claim that the procedure, which mirrors the curtailed process previously used for decisions on removals to European Union (EU) countries under the Dublin III Agreement when the UK was a member of the EU, did not allow enough time for proper legal advice and evidence to be obtained and representations to be made.

The procedure involves a screening interview, following which, if the Home Office deems a person suitable for removal, a notice of intent for removal to Rwanda is served on them with seven or 14 days' notice to present reasons supported by evidence why they should not be removed to Rwanda (seven days is for individuals in immigration detention). At the end of that period, as little as five working days' notice is given of the removal date.

Asylum Aid argued that the decision to adopt a curtailed process was an error of law, was a serious impediment to access to justice and failed to discharge the Home Secretary's duty to give careful, individualised consideration to each case.

Those three grounds were dismissed in the judgment which said the procedure did not present a risk that individuals may be removed from the UK without having had effective access to legal advice and the courts.

Asylum Aid had argued that the MEDP with Rwanda meant more time was needed than under the Dublin III Agreement where there was a statutory assurance of safety which was not matched in Rwanda.

Responding to the judgment, Alison Pickup, Director of Asylum Aid, said:

"We will be looking closely at this judgment to see if there are any grounds for an appeal. Meanwhile, we urge the Home Secretary to re-think this inhumane policy and come up with one that can give us all faith in the asylum decision-making process. One that treats asylum applications with the seriousness they deserve and respects the human dignity of those seeking sanctuary here."

Leigh Day solicitor Carolin Ott said:

"Today's ruling that the fast-track process to remove refugees to Rwanda is lawful is an immense disappointment to our client. Asylum Aid remains seriously concerned that the curtailed process that has been adopted to forcibly remove asylum seekers from the UK means they will be denied effective access to legal advice and the court.

"Although decisions in individual cases have been deemed unlawful, that does not address the serious continuing risk that individuals may not be able to properly make their case due the curtailed process.

"Asylum Aid believes that without being allowed enough time to seek legal representation and where appropriate, make their case to the court, many vulnerable individuals will be wrongly removed and sent to a country where a blanket assessment of safety remains questionable. Asylum Aid will be considering its legal options."

Asylum Aid is represented by Leigh Day solicitors Tessa Gregory, Stephanie Hill and Carolin Ott. Counsel instructed are Charlotte Kilroy KC and Harry Adamson of Blackstone Chambers and Michelle Knorr and Sarah Dobbie of Doughty Street Chambers .

Asylum Aid has been crowdfunding its case.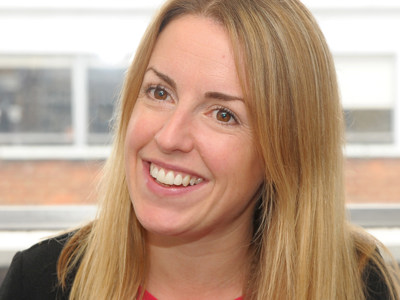 Tessa Gregory
Tessa is an experienced litigator who specialises in international and domestic human rights law cases