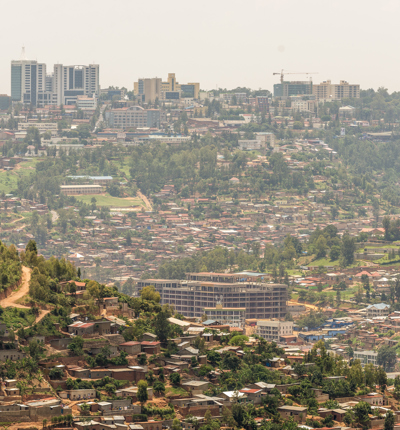 Freedom from Torture launches urgent challenge to decision to send asylum seekers to Rwanda
Freedom from Torture has launched an urgent challenge to the government's decision to send asylum seekers to Rwanda with a second legal letter from Leigh Day human rights lawyers.
The charity, which has almost 30 years of experience in helping survivors of torture, has real concerns that Rwanda is not a safe place and that the process for removal is unlawful.
Its letter sent to the Home Secretary this week states the decision is unlawful because
The conclusion that Rwanda is a safe place to send asylum seekers is irrational. This is because it is not possible to support the conclusion on the basis of evidence, the decision has been taken without the Home Secretary complying with her duty to make sufficient inquiries and without taking into account relevant considerations.
It is clear reading the Home Secretary's speech in Rwanda on 14 April 2022 that the decision to relocate asylum seekers who arrived on small boats had already been taken at that point. Despite publicly committing to relocating asylum seekers to Rwanda, it appears however that the Home Secretary did not reach her determination that Rwanda was a 'safe third country' until May. There is therefore a real possibility that the Home Secretary had predetermined or was biased in her assessment of the evidence about Rwanda and in assessing it as a 'safe third country'.
It is in breach of the Home Secretary's common law duty not to induce breaches of the European Convention on Human Rights (ECHR), including of Article 3 according to which: "No one shall be subjected to torture or to inhuman or degrading treatment or punishment".
It is contrary to the Home Secretary's duty under the Asylum and Immigration Appeals Act to comply with the Refugee Convention to enforce removals where the evidence suggests Rwanda will not observe its obligations under the Convention.
Freedom from Torture had previously written to the Home Secretary requesting information and documents relating to the proposed removal of individuals to Rwanda.
The Home Office said relevant guidance was being finalised. When it was published on 9 May, the documents stated that the Home Secretary had concluded that Rwanda "is generally a safe country" for relocation of individuals who she considered inadmissible to the UK. Four days later it was reported that 50 people had been served with notices that they would be relocated to Rwanda.
The challenge by Freedom from Torture details its particular expertise and substantial experience relating to Article 3 of the ECHR, and expresses its resulting concerns particularly around the process by which vulnerability will be assessed in terms of suitability for transfer to Rwanda, and individual needs once in Rwanda.
Once asylum seekers from the UK had been sent to Rwanda, the government of Rwanda would take on the legal responsibility for each person and for processing their claim in line with the Refugee Convention.
Kolbassia Haoussou MBE, Director of Survivor Empowerment at Freedom from Torture, said:
"Under the UK government's heartless plan, torture survivors like me would face expulsion to Rwanda simply for taking the only means available to them to reach safety. This is a shameful dereliction of our responsibility to help those fleeing war and persecution and a betrayal of the Refugee Convention which Britain helped create. These obligations are fundamental, and we shouldn't have to go to court to force our own government to comply.
"Many Rwandans have been forced to seek protection outside their own country because of persecution. But it doesn't matter to which country Britain is choosing to send people, because we have a duty to give protection to people on our own shores."
Sonya Sceats, Chief Executive at Freedom from Torture, said:
"This is a pivotal moment about who we are as a country. Patel's cruel Rwanda scheme goes completely against the public's compassionate outpouring of support for welcoming refugees, and shows how out of touch this government is with people across this country who believe in kindness and human decency.
"Whether 100 people are affected or 100,000, it is immoral in the extreme for the UK to expel torture survivors and other vulnerable asylum seekers who are in need of sanctuary and support. This is a new neo-colonial trade in humans for cash, and it must be stopped. We are seeing strong public support for legal action to ensure this government treats refugees with basic dignity."
Leigh Day solicitor Carolin Ott, who together with Leigh Day partner Tessa Gregory, represents Freedom from Torture said:

"Freedom from Torture is extremely concerned about the legality of the Government's push to rapidly remove individuals to Rwanda. Our client considers that the Home Secretary's conclusion that Rwanda is generally a safe third country is irrational on the evidence available, and perhaps most concerningly, appears to have been reached on the basis of apparent pre-determination or bias. Our client further considers the policy constitutes a breach of the Home Secretary's duty not to induce breaches of human rights by her agents and is unlawful because it is contrary to the Refugee Convention.

"A policy which raises such a 'shopping list' of potential illegality and poses such a risk to individuals should plainly not be enforced until its lawfulness has been properly tested."
Freedom from Torture is crowdfunding to help fund its legal case.
Leigh Day has instructed Raza Husain QC and Eleanor Mitchell of Matrix Chambers, Tom de la Mare QC, Jason Pobjoy and Gayatri Sarathy of Blackstone Chambers and Sarah Dobbie of 5 Essex Court.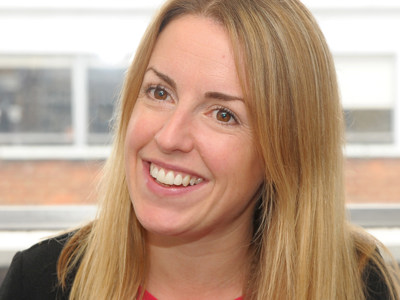 Tessa Gregory
Tessa is an experienced litigator who specialises in international and domestic human rights law cases