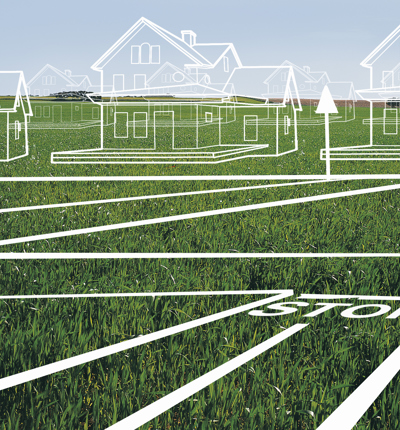 Rights: Community: Action in Court of Appeal over changes to planning laws
Campaign group Rights: Community: Action (RCA) will take its claim that sweeping changes to the planning system are unlawful to the Court of Appeal on Tuesday, 5 October.
Posted on 30 September 2021
Last year, RCA was refused permission for judicial review of the statutory instruments (SIs) used to bring in the changes, but subsequently granted permission to appeal by Rt. Hon. Lord Justice Stuart-Smith who said: "Despite the clarity of the Divisional Court's ruling, I consider that this prospective appeal is potentially important."

RCA is appealing on the grounds that the SIs were unlawful because they should have been subject to a strategic environmental assessment (SEA). They maintain that the SIs, which significantly modify the system of town and country planning in England, fall within the scope of the 2001 EU SEA Directive and the 2004 SEA Regulations because they set the framework for future development consent of projects under EU law or modify an existing framework.

By defining what requires development consent, the changes set the framework for the future grant of development consent and therefore fall within the Directive.

RCA argues that the court was wrong to conclude, in the context of permitted development SIs, that development consent is the same as planning permission in UK law and therefore not within the scope of the Directive.

The court's approach was contrary to the purpose of the SEA Directive and Regulations, to protect the environment, which makes it of public importance, say RCA.

The changes take an unknown number of developments out of the existing planning permission system and put them into a new system, without working out the environment impacts.

Naomi Luhde-Thompson for Rights: Community: Action, said:

"Permitted development rights were never meant for the wholesale demolition of offices and construction of new homes. They were meant for developments such as a new porch, or solar panels on a roof, that would have limited or no impact on neighbours. The Government's changes to permitted development means that thousands of new developments in England aren't consulted on, your local plan which sets out what happens where, is ignored, and your elected councillors do not get a say. These changes were made without properly assessing what the impact would be on our environment and our communities. This is not the way laws should be made concerning what happens where."

Leigh Day solicitor Tom Short said:

"Our client believes it cannot be right that three statutory instruments with such wide ranging impact can be made without any environmental assessment. RCA welcomes the Court of Appeal's decision to hear their arguments on why the SIs should have been subject to Strategic Environmental Assessment."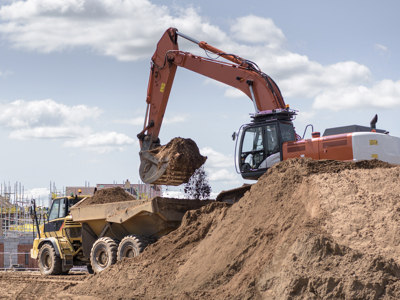 Hearing granted in case against changes to planning laws
Campaign group Rights: Community: Action (RCA) has been granted a court hearing after a judge said its case against sweeping changes to planning laws introduced by the Government last year is potentially important.