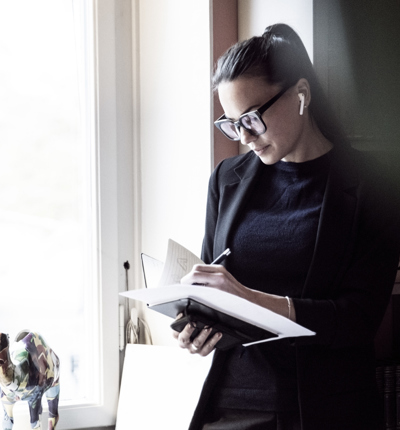 Legal challenge to sweeping changes to planning law
An urgent legal case has been issued to challenge major planning changes due to be introduced next week.
Campaign group,
Rights: Community: Action
, believes the way that radical changes to planning law in England are being made is unlawful.
Naomi Luhde-Thompson for Rights: Community: Action, said:
"The PM admits that these are the biggest Planning Reforms since the Second World War, yet they're being rushed through with scant regard for previous consultation and in a period which excludes the input of MPs.
"The Reforms were laid before Parliament the day before the summer recess and come into force on August 31; that's the day before Parliament reconvenes.  Our aim is to halt them to allow for a proper, reasonable and measured consultation.
"We believe these changes will have a phenomenally negative impact on the people and environment of towns and cities across England. That's why we feel compelled to act so urgently."
Represented by solicitors Leigh Day, the group has applied for judicial review seeking a declaration that the Statutory Instruments (SIs) used to bring in the changes are unlawful and an urgent interim order to stay their coming into effect until its legal challenge is resolved.
The claim (issued today), follows a pre-action protocol letter, sent to Secretary of State for Housing and Communities, Robert Jenrick MP. The letter called for the suspension of the SIs until a Strategic Environmental Assessment, Impact assessments and Parliamentary debate can take place. The Secretary of State is yet to respond substantively to the pre-action letter.
Rights: Community: Action claims that the following changes allowed under the SIs will be detrimental to the environment:
A detached building, used for offices or industry, can be demolished and replaced with flats within the same footprint, but up to two storeys higher, up to a maximum height of 18 metres.
New storeys above an existing dwelling-house will be able to be added without planning permission (permitted development).
Change of use for several kinds of building will no longer require planning permission.
Rights: Community: Action says:
The failure to carry out an environmental assessment of the SIs, is a breach of Article 3 of the EU Strategic Environmental Assessment Directive, because the SIs amount to plans or programmes for the purposes of the Directive.
The SIs were introduced without an appropriate equality impact assessment, which is a failure to comply with a Public Sector Equality Duty under Section 149 of the Equality Act 2010.
Mr Jenrick has failed to take account of previous consultation responses and the advice of his own experts, which according to established principles, must be "conscientiously taken into account".
The group's pre-action protocol letter said:
"The highly negative response of consultees was not given the conscientious consideration required. Although the Secretary of State may have been aware of the views submitted in response to the consultation, he dismissed them without truly weighing up their merits. In other words, he approached the consultation with a closed mind."
It added:
"The report of the government's Building Better, Building Beautiful Commission . . . remarked in its final report that the existing permitted development policy has 'inadvertently permissioned future slums'."
Leigh Day solicitor Tom Short, who represents the group, said:
"Our client believes that in closing his mind to the issues raised regarding these proposed reforms, the Secretary of State adopted an approach which was unfair, inconsistent and irrational.
"Rights: Community: Action believes that there has been a significant breach of the EU Strategic Environmental Assessment Directive, a failure to comply with Public Sector Equality Duty and a disregard for matters raised by previous consultation and for matters that might have been raised by proper Parliamentary debate."
Rights: Community: Action is raising funds for the legal action through
CrowdJustice
.
Rights: Community: Action is represented in this matter by barristers Paul Brown QC and Alex Shattock of Landmark Chambers and solicitors Tom Short and
Carol Day
of Leigh Day.