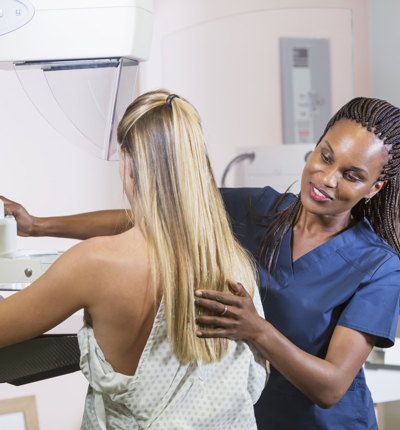 Pandemic leaves possibility of up to 11,000 people living with undiagnosed breast cancer
Nearly 11,000 people in the UK could be living with undiagnosed breast cancer due to disruption caused by the COVID-19 pandemic, a leading breast cancer charity reports.
Breast Cancer Now says that it estimates that some 10,700 fewer people across the UK were diagnosed with breast cancer between March and December 2020 as a direct result of the impacts of the pandemic.

The charity warns that some women could die as a result of delayed diagnoses.

Nearly 1.2 million fewer women had breast screening between March and December 2020 as the NHS breast screening programme was paused. Fewer appointments are now being offered because of safety measures in place to prevent the spread of COVID-19.

Breast Cancer Now says there was a 90,000 drop in referrals to a specialist for patients with possible symptoms of breast cancer in England during the same period.

The number of fewer patients undiagnosed with breast cancer due to the pandemic is put at around 8,900 cases in England, 890 in Scotland, 687 in Wales and 248 in Northern Ireland.

Breast Cancer Now says women have told the charity they have been reluctant to attend medical appointments for fear of catching COVID-19, and not wanting to further burden the NHS.

The breast cancer screening service was under-resourced before the outbreak of the pandemic, says the charity, and warns that it is "in grave danger of being overwhelmed by the sheer scale of the task moving forward".

Now it is calling on UK Governments to invest long-term to cope with the issue, and it is encouraging all women to attend their appointments when invited.

Baroness Delyth Morgan, Chief Executive at Breast Cancer Now, said:

"The tragic cost of almost 11,000 missing breast cancer diagnoses is that in the worst cases, women could die from the disease. And looking ahead, while we cannot know the full impacts of the pandemic, what we do know now is that over the coming years the number of women coming forward could overwhelm our already over-stretched workforce.
"Women with breast cancer have already paid an unacceptable price due to the pandemic – we simply cannot afford for any more time to pass before UK Governments invest in and tackle the crisis facing the cancer workforce."

The charity is also urging women to contact their GP right away if they find any new or unusual breast changes, and to continue to attend their breast screening appointments when invited – these steps remain as crucial as ever to women looking after their health during the pandemic.

Dr Jeanette Dickson, President of The Royal College of Radiologists, said:
"It is vital that those patients who missed screening last year – or who did not see their GP if they had possible symptoms – come forward. The NHS is open for business and the sooner we can diagnose cancer, the sooner we can treat it."

Leigh Day clinical negligence partner Maria Panteli specialises in breast cancer cases. She said:

"The crisis facing the breast cancer screening service is very concerning. Women need to be assured that their concerns will be addressed and no one should refrain from seeking medical help if they are at all worried about any unusual symptoms."

Breast Cancer Now says common breast cancer signs and symptoms include:


a lump or swelling in the breast, upper chest or armpit – you might feel the lump but not see it
a change to the skin, such as puckering or dimpling
a change in the colour of the breast – the breast may look red or inflamed
a change to the nipple, for example it has become pulled in (inverted)
rash or crusting around the nipple
any unusual liquid (discharge) from either nipple
changes in size or shape of the breast
look out for pain that's there all or most of the time.
Maria Panteli
Specialist medical negligence claims lawyer with particular interest in missed cancer claims.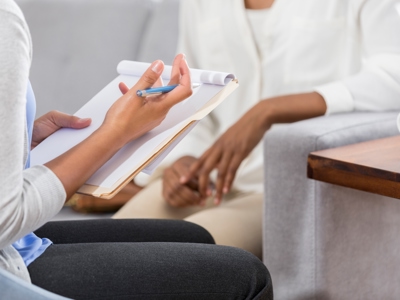 Cancer misdiagnosis claims
Being diagnosed with cancer can be devastating. We can help with a compensation claim.