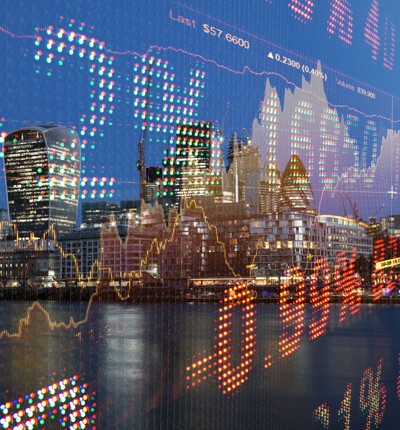 Leigh Day sends Letter Before Action on behalf of investors in Woodford case
Leigh Day, the leading group action law firm, has today sent its Letter Before Action (LBA) to Link Fund Solutions Limited (Link).
Leigh Day, the leading group action law firm, has today sent its Letter Before Action (LBA) to Link Fund Solutions Limited (Link), on behalf of over 4,000 clients. This is the first formal legal step in the group legal action on behalf of investors in the Woodford Equity Income Fund (WEIF) against Link (the authorised corporate director in charge of the fund).
The letter alleges that Link mismanaged the fund, and in particular it failed to maintain appropriate levels of liquid (meaning easily able to sell) assets for a fund of this kind.
The letter demonstrates that the failure of WEIF was not an event that occurred out of the blue. It had a long genesis and was avoidable, had Link done its job properly. Link now has three months to respond to this letter.
If, in response to this letter, Link does not agree to compensate investors, Leigh Day will issue court proceedings in the High Court on behalf of its clients, which could lead to a legal trial in which the various parties involved with the Woodford fund could be called to give evidence. Leigh Day has instructed Derrick Dale QC of Fountain Court and Teniola Onabanjo of 3VB as Counsel on this matter.
Leigh Day has secured adequate After the Event insurance and litigation funding in order to be able to take the claim through to a trial. Leigh Day is therefore in a position to issue court proceedings, without its clients facing a risk of having to personally meet Link's costs.
Boz Michalowska on behalf of Leigh Day, commented:
"The thousands of people who invested in this fund were entitled to expect that their money was in safe hands and managed within the FCA rules. Sadly, this was not the case. Link failed to do their job and take the necessary steps to protect the interests of those that had invested in the WEIF.
"As a result, our clients have lost hard earned savings and pensions.
The LBA is the first formal step on behalf of 4,000 of our clients to recover those losses and hold those responsible to account".
Key points of the over 50-page document include:
WEIF is a UCITS scheme; this type of fund should (with limited exceptions) be liquid in order to be eligible for investment. It was advertised as offering investors daily redemptions of its shares which was particularly targeted at retail investors. This meant that WEIF needed to have sufficient cash or other liquid assets to make it possible to buy back investors' shares at short notice. Link was responsible for ensuring this.
When the fund began underperforming from late 2016, increasing numbers of investors made redemption requests. In particular, from 2016, when gross redemptions increased nearly three-fold compared to 2015, Link should have anticipated that greater levels of liquidity could be needed, and in 2017, when the fund flow became negative, Link would have known that even greater levels of liquidity were needed in order to meet these demands for redemptions.
There was enough time to anticipate and adapt WEIF's portfolio composition to one that was suitable to its redemption schedule and fund flows, but Link failed to do this. Instead, it maintained a stance which, amongst other things, involved manoeuvres which simply sought to avoid putting it in further breach of the FCA' s 10% limit on unquoted securities the fund was permitted to hold.
Indeed, in an attempt to massage the holdings so that the listings appeared to remain within the FCA's rules, Link and Woodford employed various manoeuvres, including trades with other funds managed by Woodford; listing of unquoted securities on The International Stock Exchange in Guernsey; and unquoted companies cancelling, and reissuing shares held by Woodford together with an intention to list on a stock exchange within 12 months.
It is alleged that Link therefore breached many of its obligations: it failed to ensure there was a prudent spread of risk; it failed to put in place an appropriate liquidity management policy; it failed to adequately supervise Woodford.
Further, since WEIF went into suspension and a decision was taken to wind down the fund, Link appears to have failed to value WEIF's assets accurately and fairly and has sold WEIF assets at an undervalue as part of the fund's winding-up. In doing so, the damage already caused to investors has been aggravated.
It is envisaged that investors' losses will be in excess of the difference between money invested and proceeds ultimately recovered.
Leigh Day is receiving new instructions from investors who have lost out as a result of their investment in WEIF on a daily basis. It is understood that over 300,000 investors were affected by the fund's collapse.
ShareSoc, the not-for-profit UK individual shareholder society, has endorsed the action proposed by Leigh Day and ShareSoc Chairman, Mark Northway, commented:
"It's fantastic news that another critical milestone has been hit in Leigh Day's legal claim against Link. We are delighted for Woodford WEIF investors and gratified that we have endorsed this claim.
"ShareSoc reviewed the various potential claims and concluded that the Leigh Day claim is well managed and is structured to maximise financial returns to investors. The Leigh Day Claim is also a key plank of the ShareSoc Woodford Campaign to improve regulation and hold wrongdoers to account."
Leigh Day is also campaigning for better protections within the financial services sector for consumers. As part of this, Leigh Day has recently submitted evidence to the Treasury Select Committee's inquiry into the Future of Financial Services. A separate update about this will be available on Leigh Day's website in the coming days.