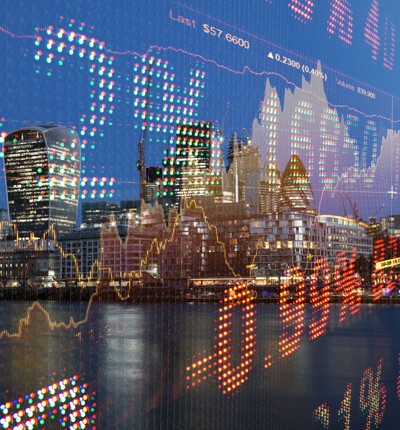 Insurers back Leigh Day's group claim on behalf of Woodford Equity Income Fund investors
A group claim against Link Fund Solutions Limited for its mismanagement of the Woodford fund is now under way
Posted on 05 February 2021
After a year-long investigation into potential claims on behalf of investors in the Woodford Equity Income Fund which included analysing WEIF's investments, liquidity and determining the causes of action, Leigh Day has secured after-the-event insurance (ATE insurance) in relation to its group claim against Link Fund Solutions Limited (Link) on behalf of investors in the Woodford Equity Income Fund (WEIF).
Why this insurance matters
With every court case, there is a chance that the claimants might lose and with this comes the risk that the court might order claimants to pay the costs of the defendants. The ATE insurance serves to protect Leigh Day clients from the risks of having to pay those costs and enables a claim of this size to progress to court.
Leigh Day is now in a position to formally launch the claim on behalf of Woodford's investors.
Leigh Day's claim against Link Leigh Day is bringing a group claim against Link. Link is the Authorised Corporate Director of the WEIF. This means that it is responsible for managing the fund, which includes ensuring that the fund invests in suitable assets and that it acts in the best interests of its investors, pursuant to the Financial Conduct Authority (FCA) rules and the fund's prospectus.
Link delegated some of this function to Woodford Asset Management LLP, but under the FCA's rules, Link remained responsible for ensuring this function was performed properly. Link's role was crucial in protecting investors' interests.
Leigh Day believes that Link was "asleep at the wheel". It will be alleged that they failed to ensure that the WEIF maintained an appropriate level of risk to match the level of risk which investors had agreed to take on. It will also be alleged that they failed to ensure that the fund had sufficient liquidity to enable it to meet the likely number of redemption requests. Link's alleged failings are a significant factor in why the fund performed as poorly as it did, why it was suspended and why it is now being wound up.
In addition, since the fund's suspension, Link has accepted that the value of some WEIF assets has been adjusted in order to deliver their realisation in an orderly and efficient manner. This has meant that investors' losses will be even greater than they might otherwise have been, had liquidity been better managed.
Leigh Day is building a case on behalf of individual investors against Link.
Leigh Day consider that Link's conduct amounts to multiple breaches of the FCA rules, in particular that the WEIF had a risk-spread that was not appropriate for the fund and it held excessive levels of illiquid and difficult-to-sell investments.
Find out more about the claim against WEIF
If you have suffered loss as a result of investing in WEIF, find out more about how to join the group claim.
The extent of investors' losses
At its peak, in May 2017, WEIF had assets under management of more than £10 billion. However, the fund performed very poorly, returning -16.5% in 2018 and -7% in 2019. By the time of its suspension on 3 June 2019, it had a net asset value of £3.61 billion.
Taking into account four capital distributions since then, investors are likely to see not more than around £2.73 billion returned to them. Thus, in addition to the year-on-year losses suffered while the fund was active, investors' further losses since the fund's suspension are in the region of £1billion.
Leigh Day wants to help individual investors to claim back the money they have lost from investing in what turned out to be a poorly managed fund.
Leigh Day solicitor, Meriel Hodgson-Teall, said:
"The events leading up to the collapse of the Woodford Equity Investment Fund are truly shocking, and we feel that it is only right that those responsible are held to account and that individual investors are able to recover their losses.
"We are very pleased to have secured this insurance, which protects our clients from any potential liability for legal costs. This is a huge step for us and means we can now get on with the important work of securing compensation for people who have lost out as a result of investing in the Woodford fund."
Leigh Day solicitor, Kamran Vojdani, added:
"Securing ATE means that if Link is not willing to settle this case then claimants can have a judge hear their case in court. It's a really important step in seeking justice for investors in the fund."
Cliff Weight, a director of ShareSoc, a not-for-profit organisation dedicated to supporting individual investors, said:
"ShareSoc endorsed the Leigh Day claim after carefully considering the other potential claims. This is the first time ShareSoc have endorsed any legal claim. This insurance news is an important milestone in the claim and in our Campaign to change the regulations to stop scandals like this happening again."
WEIF investors can read more about, and join, the Leigh Day claim by visiting our dedicated page.