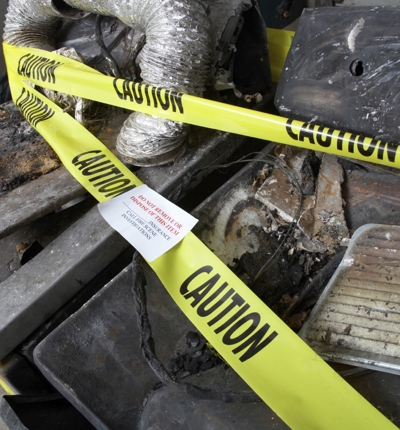 Hoover Candy tumble dryer safety concerns escalated to Department of Business
Product safety lawyers have written to Business Secretary Kwasi Kwarteng MP to ask him to urgently intervene over safety concerns about Hoover Candy tumble dryers catching fire.
Posted on 11 February 2021
Over the past two years, Leigh Day solicitors has obtained evidence suggesting that Hoover Candy tumble dryers have been reported to be catching fire in consumers' homes across the UK.
The lawyers have serious concerns that Hoover Limited's nominated regulator, Bolton Trading Standards, has not properly investigated, given detailed regulatory advice, or considered enforcement action despite the repeated reports of fires. Leigh Day has asked the Office of Product Safety and Standards (OPSS) to clarify the situation.
Leigh Day has written to the Secretary of State because he has legal responsibility for overseeing relationships between companies such as Hoover and safety regulators. He also oversees the OPSS whose role is to "make regulation work so that it protects people and enables businesses to understand their obligations".
Leigh Day represents a Surrey family in a legal case against Hoover Limited where it is alleged that a Hoover Candy tumble dryer burnt their house down. Hoover Limited is robustly defending the case.
Leigh Day has acquired documents which suggest that the London Fire Brigade alone, between February 2009 and October 2019, attended 97 fires originating in Hoover Candy tumble dryers. The documents also include 29 detailed forensic reports that conclude that fires broke out due to suspected issues with:
The heating control system (e.g. thermostats)
Printed circuit boards
Motor capacitors
RFI modules
Ignition of accumulated lint / fluff and
Timer switches within these machines.
Bolton Trading Standards has received notifications of potential incidents involving Hoover Candy tumble dryers from the London Fire Brigade and a list of other local Trading Standards teams from around the UK including: Tyne & Wear, East Sussex, Waltham Forest, Dudley, Stirlingshire, Aberdeen, Nottinghamshire, Southampton, Lancashire, Causeway Coast & Glens, Warwickshire, Derbyshire, Leicestershire, Croydon, East Lothian, Stockton-upon-Tees, Moray, Glasgow, Inverness, Angus, Milton Keynes, Walsall, Durham and also directly from a number of concerned consumers.
Leigh Day first wrote to the OPSS on 29 May 2020 about these issues, however Bolton Trading Standards has said that it has no knowledge of any liaison with the OPSS, despite the OPSS' assurance that it continually monitors the safety performance of tumble dryers placed on the UK market and that it is in regular liaison with Trading Standards teams including Bolton.
Bolton Trading Standards has been unable to confirm to Leigh Day solicitors whether any formal independent risk assessment has been undertaken in relation to Hoover Candy appliances, in order to determine any need for corrective action or a nationwide product recall.
Leigh Day partner Thomas Jervis said:

"Consumers in the UK need reassurance that companies are regulated properly and are never above the law. We look forward to the response from the Secretary of State in respect of this issue. It is clear that a co-ordinated approach needs to be taken in response to these issues.
"I have no doubt in my mind that early investigation and intervention in relation to product safety issues not only protects the lives of consumers but also the reputation of the manufacturer. If a product needs to be recalled because of a life-threatening risk such as fire, this needs to happen quickly and efficiently."
Related content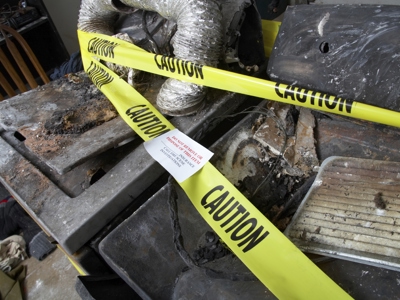 Serious fire safety concerns raised about Hoover Candy tumble dryers
Lawyers acting for a family who suffered a major house fire have raised serious concerns about the safety of a range of Hoover Candy tumble dryers.