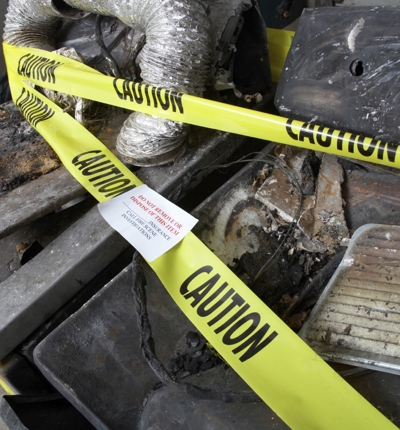 Serious fire safety concerns raised about Hoover Candy tumble dryers
Lawyers acting for a family who suffered a major house fire have raised serious concerns about the safety of a range of Hoover Candy tumble dryers.
Posted on 06 December 2020
Leigh Day solicitors have written to the national Office of Product Safety and Standards to ask if it would consider intervening to address what appears to be a lack of action to address concerns about a possible fire safety flaw with Hoover Candy tumble dryers.

The family who suffered the house fire believe it was caused by a Hoover Candy Tumble Dryer (Model: DMCD1013B Condenser Tumble Dryer).

Simon and Sarah Core, of Lightwater, Surrey, lost the entire contents of their home when their Hoover tumble dryer is alleged to have caught fire during a drying cycle.

Three years ago, at the start of 2018, Sarah came home at 2.50pm and noticed an odd smell. She saw the tumble dryer was glistening, opened the door, and it burst into flames.
 
Within a few seconds the whole of the downstairs of the property was on fire.
 
Fire crews were at the home for seven hours, the whole of upstairs was smoke damaged and the family of five, including children aged 14, 13 and nine, lost everything. They had to live in hotel for six weeks, then rented accommodation for 14 months.
 
In November, 2020 Simon and Sarah, an IT network cabler and mobile hairdresser, served a claim against Hoover for uninsured losses, through Leigh Day Partner, Thomas Jervis.
 
Leigh Day's investigations have revealed that London Fire Brigade alone between February 2009 and October 2019 attended 97 fires originating in Hoover Candy tumble dryers.
 
Bolton Council trading standards department is the authority designated to oversee the safety of Hoover Candy products, which are supplied by Hoover Limited based in Merthyr Tydfil, Mid Glamorgan.
 
Between June, 2016 and December, 2019, the London Fire Brigade produced reports of 29 fires involving Hoover Candy tumble dryers, highlighting that fires originated in cycling thermostats, heating elements overheating due to a suspected fault in the recycling thermostat, control panels / PCBs and door switches. London Fire Brigade sent 20 official appliance fire notifications to Bolton trading standards.
 
Other fires thought to involve Hoover Candy tumble dryers have been reported to trading standards departments in Tyne and Wear, East Sussex, Waltham Forest, Dudley, Stirlingshire, Aberdeen, Nottinghamshire, Southampton, Lancashire, Warwickshire, Derbyshire, Leicestershire, Croydon, East Lothian, Stockton upon Tees.

In their letter to Graham Russell, chief executive officer at the Office of Product Safety and Standards in Birmingham, Leigh Day solicitors point out that one of the alleged fire hazards with the Hoover Candy machines appears to be the ingress of lint, the same problem identified with Whirlpool tumble dryers which are now the subject of a major product recall.

Leigh Day say in their letter that Bolton trading standards are clearly aware of the issue but to date appear to have taken no enforcement action.

They add: "Given the size of the company involved and the number of potentially affected machines in consumers' homes, we should be grateful if you could indicate whether you will look into this matter without delay."

Leigh Day partner Thomas Jervis said:

"The family we represent suffered a major loss in a house fire which is believed to have been caused by a fault in a Hoover Candy tumble dryer.

"Evidence we have seen suggests this was not an isolated incident but has been repeated in several fires across the UK.

"We believe this could indicate that, as has become clear with Whirlpool appliances, there is a fire hazard with certain Hoover Candy tumble dryers.

"The UK head of product safety has replied to say that the information we provide will inform their ongoing analysis, however, we urge his office to intervene in this matter and to hasten a formal investigation into the safety of these appliances."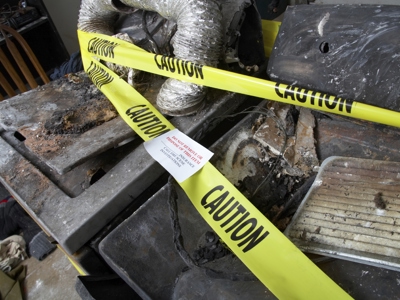 Household appliance fire claims
See how our expert team can help if you have been affected by an appliance fire