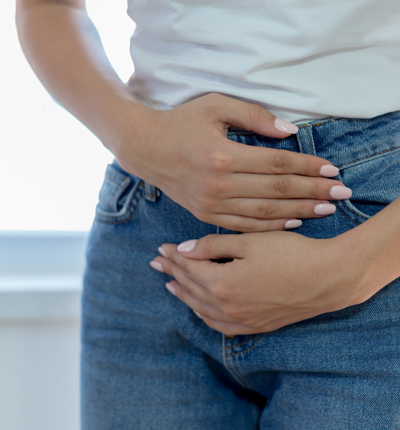 NHS settlement will guard against further deterioration in kidney patient's condition
A woman whose follow-up care for bowel surgery left her with irreversible kidney damage has been awarded a settlement which will allow her to continue to pursue her claim at a later date.
The claimant, who we have called Louise, has been secured a Provisional Damages Award which will allow her to return to court in the future should her injuries cause her to develop other conditions.
 
The award was secured by Leigh Day solicitors Matthew Westlake and Suzanne White, who said NHS lawyers had fiercely resisted the settlement.
 
Louise was 40 years old when she underwent a laparotomy and small bowel resection to treat an obstruction.
 
She was followed up post-surgically but signs of hydronephrosis, where one or both kidneys become swollen due to build-up of urine, were missed. By the time the hydronephrosis was eventually diagnosed, all function in Louise's right kidney had been lost and the damage was irreversible.
 
The NHS Trust admitted liability for the failure to appropriately investigate and diagnose the developing hydronephrosis, and agreed that had this been detected and treated as it should have been, all function in the right kidney would have been preserved.
 
However, NHS lawyers disputed the impact that the loss of function of one kidney could have on the remaining kidney.
 
Louise's specialist healthcare lawyers argued that as a result of the loss of function of the right kidney, she now faced an increased risk of developing certain conditions in the future. One such condition was total renal failure, which would necessitate a transplantation and/or dialysis, and could have a substantial impact on quality of life. 
 
It was argued that in order to protect Louise from this risk a Provisional Damages award should be agreed together with a financial settlement for the pain, suffering and financial losses suffered to date. The Provisional Damages award would then allow Louise to return to the court in the future to be assessed for further damages in the event that she develops any of the linked conditions.
 
Eventually a settlement was agreed for a substantial five-figure sum together with the award for Provisional Damages.
 
Leigh Day solicitor Matthew Westlake said:
 
"I'm extremely pleased that we were able to reach a good settlement in Louise's claim that not only provides compensation for her immediate injuries, but importantly protects her from the risk of future deterioration as a result of the admitted negligence.
 
"Whilst the risks are small in percentage terms, the impact on Louise could be very substantial, and therefore we felt it was important that she be provided with assurances now that she can return to the court in the future should she develop any of these associated conditions. I hope that this has helped to provide some peace of mind."
 
Louise's legal team consisted of solicitors Suzanne White and Matthew Westlake of Leigh Day, and barrister Caroline Cross of 1 Crown Office Row.