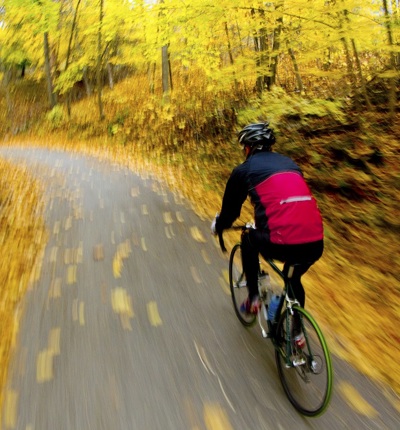 Cyclist badly injured on Staffordshire road secures compensation
A cyclist who suffered serious injuries when a motorist turned right, across his path, has secured compensation.
Posted on 28 January 2020
British Cycling member, Philip, was thrown from his bicycle in the road traffic collision in Staffordshire. He suffered a fractured femur, facial injuries and ligament damage to his knee. 
The keen and experienced cyclist was out on a training ride in preparation for a British Cycling league race, when the collision happened. The driver admitted he had been at fault when he turned right across Philip's path.
 
Before the collision, Philip often spent time competing at a cycling club but following the incident he struggled, both physically and psychologically, to return to the sport. Following rehabilitation he is now back in the saddle.
 
Solicitors Leigh Day secured payments to fund Philip's rehabilitation and to replace his damaged bike.
 
Settlement was reached with the driver's insurer and Philip was compensated for his injuries, his past financial losses and to fund his future needs as a result of his injuries.
 
Following the settlement, Philip said:
 
"The collision had a big impact on myself and my family. At that time the understanding, support and professionalism from the team at Leigh Day was incredibly welcome and I never doubted I was in the best possible hands. The case took time to conclude, but the team never lost focus and the outcome was a level of compensation that befitted the circumstances. I couldn't have asked for better support".
 
Philip was represented by Bethany Sanders, associate solicitor, in Leigh Day's personal injury department, assisted by Katherine Wilkinson, assistant solicitor. His claim was supported and funded by British Cycling.
 
Bethany Sanders said:

"Philip was fit and active before the collision and the incident and resulting injuries were a major ordeal for him to endure.

"We are pleased to have been able to secure compensation and we are glad that our support has meant he can focus on being back on his bike ."