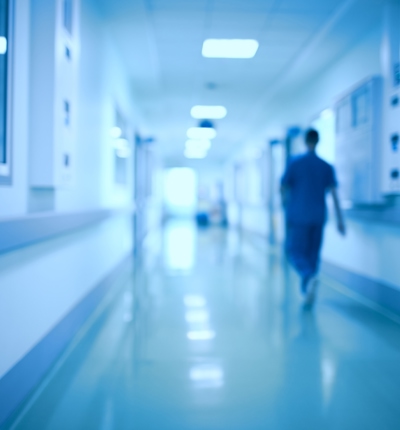 Concerns raised over lack of CQC inspections during coronavirus pandemic
Eleven organisations have jointly written to the Care Quality Commission (CQC) to raise their concerns about the decision to stop carrying out inspections of care homes and hospitals.
Eleven organisations who provide a range of information and support to older people, people with learning disabilities/difficulties, cognitive disabilities, mental health support needs and/or autistic people and their families, have jointly written to the Care Quality Commission (CQC) to raise their concerns about the decision to stop carrying out inspections of care homes and hospitals.
In
the letter, sent by law firm Leigh Day on behalf of the organisations
, the groups argue that disabled people who already live in circumstances that make them extremely vulnerable are being put at heightened risk due to the suspension of inspections and that that the policy places the CQC in breach of its statutory duties under the Human Rights Act 1998, the Health and Social Care Act 2008 and the Equality Act 2010.
An easy read guide to the letter is
available to download
.
The organisations hope that the CQC will acknowledge and remedy their concerns set out in the letter without the need to begin formal legal proceedings. They have offered solutions for the CQC to consider which they believe could decrease the risks being faced.
 
The organisations raising their concerns are: Challenging Behaviour Foundation, Respond, Rightful Lives, Learning Disability England, Bringing Us Together, Foundation for People with Learning Disabilities, Hourglass, Bristol Reclaiming Independent Living, People First, Inclusion London and Reclaiming Our Futures Alliance.

On 16 March 2020, the CQC announced a cessation of regular inspections, save for "in a very small number of cases" where there are "concerns of harm, such as allegations of abuse".
 
The groups highlight that, as many CQC reports have illustrated, those who are residents of care homes are already at risk of exploitation, violence and abuse as well as inappropriate behaviours, over-medication and inappropriate medication, restraint and seclusion. In the current coronavirus lockdown that risk is even greater due to the fact that families, friends and advocates are not able to visit their loved ones.
 
They believe that the policy undercuts one of the fundamental principles of the CQC's inspectorate function, namely to prevent torture, inhuman and degrading treatment or punishment.
 
In the letter the organisations ask the CQC to reconsider its policy and suggests a number remedies to ensure the safety of care home residents including:
Prioritise the inspection of care homes and hospitals where people are most at risk, namely those rated as "inadequate" or "requires improvement";
Provide PPE and training on social distancing to inspectors to ensure that inspections can be carried out safely
Provide information about whether a care home or hospital has reported a case of coronavirus
Ask hospitals and care homes to tell the CQC how they are helping people to stay in contact with family members
The organisations have requested a response to their letter by 5pm on 11 May. If no satisfactory response is received they will consider taking legal action and issuing a pre- action protocol letter.
 
"The CQC fulfils an important function monitoring the safety of services provided to people reliant on others for care. We know that people living in care homes, many of whom often need support to advocate for themselves, face greater risks than others in usual times – with no visitors, potentially limited staff numbers and a serious public health emergency ongoing. Our clients believe that the CQC and the Government must make sure sufficient steps are being taken to maintain standards and protect service users."
 
"Our clients have put forward a number of suggestions to the CQC including asking services to confirm how they are supporting residents to stay in touch with family members. This is particularly important so that those at most risk of increased isolation can be identified and reached out to, and any barriers that exist for others are overcome. Our clients are urging the CQC to take their suggestions on board to ensure that oversight of those most at risk is resumed safely, and without the need to take their case through the courts."
 
Merry and Beatrice of Leigh Day are working with barristers Heather Williams QC and Oliver Lewis at Doughty Street Chambers.