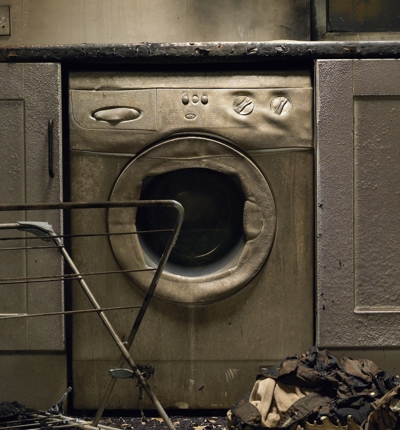 Checks urged as yet more Whirlpool washing machines are recalled
Product safety lawyers urged householders to check their washing machines as yet more Whirlpool models were added to the list of those at risk of catching fire.
The company announced today that 20 more models were being recalled after being identified as a fire safety risk.
 
Those models are: WMAQB 641P UK, WMAQB 721P UK, WMAQB 741G UK, WMAQB 741P UK, WMAQF 621P UK.L, WMAQF 641G UK, WMAQF 641P UK, WMAQF 721P UK, WMAQG 641G UK, WMAQG 641P UK, WMAQG 721P UK, WMAQG 721P UK.M, WMAQG 741P UK.M, WMAQL 621P UK, WMAQL 641P UK, WMAQL 721A UK, WMAQL 721P UK, WMAQL 721P UK.M, WMAQL 741G UK, WMAQL 741P UK.
 
Customers have been asked to use the 'check my model' feature on the Whirlpool company website, to unplug their machine, or, if they must continue using it, to only use cold water cycles of 20 degrees Celsius or lower.
 
The recall of the models adds to the growing list of Whirlpool washing machine and tumble dryer models that have been recalled since 2015.
 
Leigh Day product safety lawyer, Jill Paterson said:
 
"Customers deserve better than this, especially in the middle of a pandemic lockdown when family safety is paramount. How can people carry on with a fundamental household task given the restrictions on leaving home and visiting people who might be able to help out?
 
"We urge people to check their machines and to ensure that, despite the difficulties this will cause at this time, they do their best to ensure that they and their families are safe."