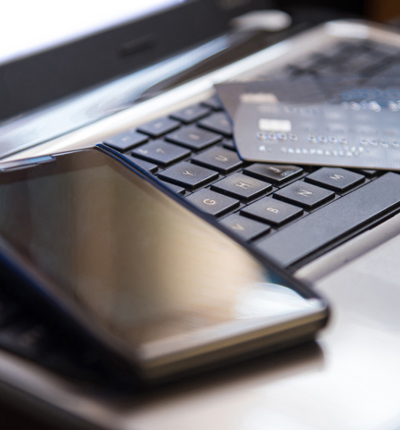 Carphone Warehouse Systems 2015 Data Breach
Millions of mobile phone customers' personal details were stolen as a result of a successful cyber-attack on Carphone Warehouse's computer system in 2015.
Posted on 13 February 2020
The data breach affected 3 categories of customers:-
Category 1 - Customers of online phone businesses/ brands operated by Carphone Warehouse (see below for further details);
Category 2 - Customers of other phone businesses/ brands who used the Carphone Warehouse's computer system;
Category 3 - A minority of customers directly contracted to Carphone Warehouse
Were you affected?
Some of the customers of the following online businesses/ brands, all operated by Carphone Warehouse,  were affected (Category 1 affected customers):
OneStopPhoneShop.com

e2save.com

Mobiles.co.uk 
Some customers of the following phone businesses/ brands were also affected because their information was stored on the Carphone Warehouse IT system (Category 2 affected customers):
iD Mobile

TalkTalk Mobile

Talk Mobile 
Finally, some Carphone Warehouse customers were also affected although Carphone Warehouse also say that the majority of their customers' data was held on a separate IT system that was not affected by the cyber-attack (Category 3 affected customers).
 
Can you make a claim?
If you were notified either by Carphone Warehouse or by one of these other mobile phone businesses/ brands in around August 2015 that you had been affected by the breach, then you may have a claim for compensation against Carphone Warehouse for failing to keep your personal information safe.
  
If you were notified that you were affected by the data breach and wish us to investigate a claim against Carphone Warehouse on your behalf, you can start the process today by filling in the form on this page to contact our specialist data breach claim lawyers. You can also call 020 3780 0388 or email CWDataBreach@leighday.co.uk.
 
How to make a claim
To make a compensation claim against Carphone Warehouse, get in touch with our expert data breach, privacy and information lawyers. They will listen, assess whether you have a case or not and advise you on the next steps. 
It would help if you could gather any information and documents you have about your phone accounts, including a copy of the text, email or letter received in August 2015 from the above phone businesses/ brands operated by Carphone Warehouse, or Carphone Warehouse itself, notifying you of the data breach.
 
This will support your claim and help our lawyers determine whether you are likely to have been a victim of any security breach.
 
What happened in the Carphone Warehouse data breach?
A data breach can occur when, as a lack of security, unauthorised people gain access to your private information – either on purpose or by accident..
 
Part of Carphone Warehouse's IT system was hacked by cyber-criminals between July and August 2015. This data breach resulted in unauthorised access to over 3 million mobile phone users' personal details, including their names, current and previous addresses, phone numbers, dates of birth, marital status and, in some cases, also historical payment card details.

Those affected by the data breach were informed by Carphone Warehouse or one of the other mobile phone businesses/ brands by email, text or letter in early August 2015. 

In January 2018, Carphone Warehouse received a data breach fine of £400,000 from the Information Commissioner's Office, the independent regulatory office in charge of upholding information rights in the interest of the public, for failing to have adequate security measures in place to keep customers' personal information safe.
 
Why choose Leigh Day?
Leigh Day has more than 20 years' experience working across the field of information law, data protection and privacy and has similar experience of bringing claims where large groups of people have been affected.
 
With the constant updates to how individuals and businesses use personal information and data, we keep on top of changes to the Data Protection Act to best advise our clients. We have brought successful compensation claims in cases where others wrongly accessed personal and financial information.
 
"[Sean Humber] is a leading expert on data protection and access to information matters." – Chambers and Partners 2020 

Partner Sean Humber has a vast level of experience in privacy, data breach and information law. He has achieved settlements across cases when confidential information was disclosed deliberately and accidentally without a person's consent or knowledge. He has successfully brought claims against a range of companies, the police, local authorities and the NHS.
 
Partner Gene Matthews has almost 20 years of experience bringing group claims (multiple party actions) on behalf clients against multi-national companies and actions against the Government.
 
Contact Leigh Day by phoning 020 3780 0388 or email CWDataBreach@leighday.co.uk