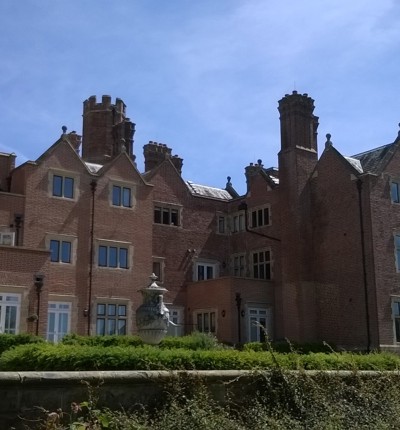 A former resident of Swaylands School in Kent has settled his claim for compensation
A former resident of Swaylands School in Kent has settled his claim for compensation following allegations of abuse during his childhood at the school.
Posted on 04 September 2019
The man, known as Ben to protect his identity, is the latest in a number of people represented by Leigh Day to settle his claim for abuse at Swaylands, and will now receive a five-figure sum in compensation.

Swaylands School, near Tonbridge in Kent, was a residential school for boys before its closure in 1993, following allegations of child abuse which led to two members of staff receiving prison sentences. A further largescale criminal investigation in recent years led to three former members of staff being convicted in 2015 for abuse of children in their care. 

Leigh Day has represented a number of former residents of Swaylands School who report suffering sexual, physical and / or emotional abuse by staff members. Claims have been brought against the London Borough of Barnet, who were responsible for the management of Swaylands School 
 
In Ben's case he was placed at Swaylands School due to specific learning difficulties, but whilst he was a resident at the school he was subjected to repeated and frequent incidents of abuse by staff members and other child residents. Following one home visit Ben, who is now in his 40s, explained that he was so reluctant to return to Swaylands School that he attempted to have his leg broken.
 
In adulthood Ben has struggled with mental health difficulties. His family had previously registered a complaint with the police and met with the local authority responsible for running Swaylands School, but Ben was unable to progress further with these avenues at the time. 
 
Ben was contacted by the Kent police force investigating Swaylands School in recent years and he then felt able to provide a statement. However, he explained that it was thought that it would not be in his best interests to attend the criminal trial and so no further action was taken.

Andrew Lord is a solicitor in the abuse team at Leigh Day and has successfully settled claims on behalf of 19 former residents of Swaylands School, including Ben.

Andrew said:

"Ben's account was harrowing given the allegations of repeated cruelty and assaults by members of staff and pupils. This case highlights how innocent children sent to Swaylands School to help with their learning were instead terrorized by those who were responsible for their care.

"I am glad that we were able to conclude Ben's case to provide him with the recognition that the abuse he was subjected to in childhood was abhorrent and wrong. The compensation he has received will allow him to access specialist support which I hope will help him move forward with his life."