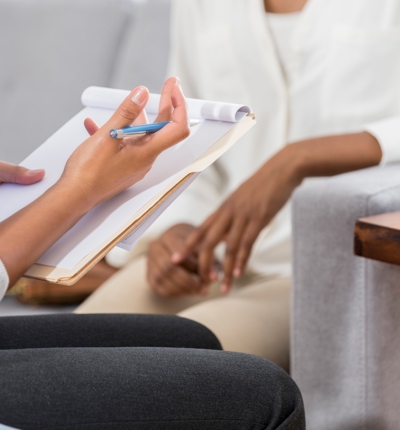 Seven-figure settlement after surgical procedure for which consent was not given
A woman was left with a life-changing injury following thyroid surgery
A woman, known only as Amy to protect her identity, has settled her medical negligence claim after a surgical procedure was carried out for which she had not given consent. Amy was represented by specialist medical negligence lawyer Sally-Jean Nicholes.

Amy gave consent for necessary treatment to the right lobe of her thyroid gland. After the operation, Amy became aware that she had actually had a total thyroidectomy. In the course of the operation the surgeon had severed a nerve and damaged another. Amy was discharged from hospital suffering with breathing difficulties and hoarseness. She was diagnosed with vocal cord injury (bilateral paralysis of her recurrent laryngeal nerves). 

Amy had several operations to try and help with her lack of voice and breathing difficulties. Following one operation, she suffered a respiratory arrest and had a tracheostomy fitted as an emergency measure. 

Attempts to restore her airway over several years failed. She has been left with life-long tracheostomy dependence, breathing difficulties, severely weakened voice (dysphonia), loss of sense of smell and taste, disfigurement, dependence upon self-suctioning, nebulising, tracheostomy care and maintenance. She has to take thyroid replacement medication. As a result of her experience, in particular the respiratory arrest, she suffered PTSD and related symptoms of anxiety and depression. 

Amy previously worked as a teaching assistant and hoped to qualify as a teacher. She loved her work with children. She cannot continue in her chosen work. She has become socially isolated because of her breathing difficulties and loss of voice. She will require lifelong support in her home and in the outside world. 
Medical negligence solicitor Sally-Jean Nicholes said:
"Because of the condition she was left in and treatment she had to undergo, it took several years for Amy to feel able to pursue a claim. The Defendant Trust eventually admitted liability. The outcome will, I hope, enable Amy to get the help she needs to come to terms with what has happened, and to get specialist help to enable her to improve her quality of life".