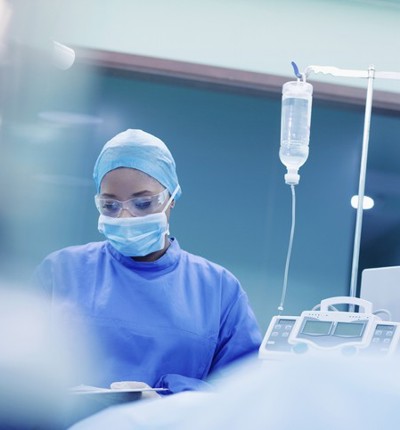 Settlement reached after surgical swab was left in patient for eight years
Former patient awarded settlement after private hospital mistakenly left a swab in her body for eight years following surgery.
A woman has reached a settlement after a surgical swab was left in her stomach for eight years following surgery.
The 64-year-old woman, who is known as Mary to protect her anonymity, was awarded a five figure sum after contacting law firm Leigh Day when the swab was discovered following a CT scan.
In February 2006, Mary underwent surgery to remove her gallbladder at the private Spire Little Aston Hospital in Birmingham.
During the procedure surgical swabs were used to control the bleeding and one of these was left when surgeons closed the wound.
Solicitor Kirsten Wall, from Leigh Day's Clinical Negligence Team, and who represented Mary, said:
"We now know that one of the main reasons Mary struggled with her recovery and experienced a significant amount of pain and discomfort in the years following the operation was due to a swab being left in her body post-surgery.
"This occurred because the surgical team failed to account for the number of swabs being used. This is standard protocol in surgical procedures and if this had been followed correctly Mary would not have suffered in the way that she has over the last eight years.
"This has impacted on every aspect of Mary's life, including her ability to work and enjoy time with her family."
Despite a number of hospital attendances in the years since surgery, it was not until February 2014 that a CT scan confirmed that a swab had been left in Mary's stomach.  By this point the swab had become attached to Mary's liver and an abscess had developed around it. 
"Mary has now undergone remedial surgery to finally remove the swab but she still continues to suffer from associated pain and has difficulty with her mobility.
"After Mary commenced legal proceedings with us we were able to reach a financial settlement with the Spire Hospital Group and the surgeon, who admitted liability.
"I hope to some extent this now draws a line under what has been a very difficult time for Mary and her family and she can put this entirely avoidable medical mistake behind her and continue to positively move forward with her life," added Ms Wall.