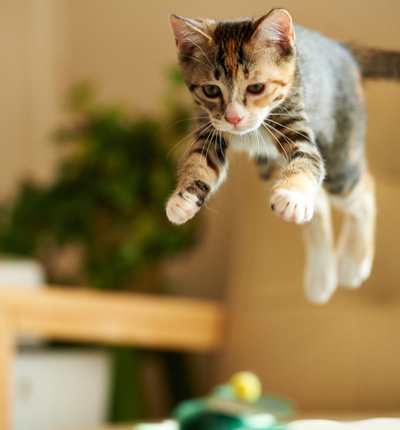 Natural Instinct cat food recalled amid safety concerns
Pet food manufacturer Natural Instinct has issued a voluntary recall of its Wild Venison (Natural Cat Food) product with best before dates from March 2019 until August 2019.
Posted on 16 October 2019
This recall follows reports of cats contracting Tuberculosis (TB) due to the cat food being infected with the bacteria Mycobacterium bovis. Six cats living in five different households were taken to veterinary surgeries across England and were found to have developed TB in the first half of this year. A further seven cats who shared a household with infected cats were found to be carrying the virus.

A small number of cats each year become infected with TB, generally as a result of hunting infected rodents or from bites or scratches from infected wild animals. The bacteria can be passed to humans, though there have been very few documented cases of this.

A study by the University of Edinburgh found that all six of the cats that they tested were indoor cats and so would have had limited exposure to other infected animals. They had all, however, been fed Natural Instinct's Wild Venison product. The study concluded that there was "compelling, if circumstantial, evidence of an association between the commercial raw diet of these cats and their M bovis infections".

Anybody who has fed this product to their cats should contact their veterinarian if they have any concerns. If anybody still has this product with the above best before dates should dispose of it immediately.

The risk of humans contracting Tuberculosis from an infected cat is low, however there have been reported cases of this happening in the last few years. Leigh Day have been instructed by cat owners who have contracted TB from their cats and have been forced to undergo medical treatment as a result.

Angela Bruno, a solicitor in the consumer law and product safety team at law firm Leigh Day said:

"As a cat owner, the thought of my cat contracting TB is a very troubling one. We pet owners try our best to give our pets a healthy diet and I am pleased that Natural Instinct voluntarily recalled their Wild Venison product pending an investigation into any potential causal connection between this product and TB."

If your cat has contracted TB and has been fed Natural Instinct food or if you are concerned that you may have contracted TB from an infected animal following their consumption of the recalled Natural Instinct pet food, then please contact Angela Bruno on 0207 650 1144.