World Braille Day: Energy costs impact on the visually impaired
On World Braille Day Emily Hayman considers the impact of the cost of living crisis on those who depend on Assistive Technology.
Posted on 05 January 2023
The celebration of World Braille Day brings to the fore the importance of Braille as a means of communication for people with visual impairments.
It is essential that the adverse effects on blind and partially sighted people of the rapid rises in the cost of living is recognised; the current crisis is disproportionately impacting these individuals, who already face additional costs resulting from a need for, amongst other things, Assistive Technology (AT).
What is Braille?
Braille is a system of raised dots that allows the visually impaired to read and write using tactile information. Each Braille cell contains six dot positions; there are 63 combinations of raised dot patterns, which are used to identify alphabet letters, numbers, punctuation, and even musical symbols. Understanding braille is a complex mental process which involves finger movement, dot perception, and recognition of patterns, through to semantic and lexical processing.

Modern Braille technology, such as portable Braille notes, is a form of AT, enabling the effective participation of visually impaired people within both social and working environments.

An AT device is defined as any item, piece of equipment or software, that has the primary function of increasing the capabilities of those with disabilities. Not only does modern braille-writing equipment connect seamlessly with electronic devices; it also offers text-reading software which vocalises back to the individual the information they have inputted.

Such technologies help the blind and partially sighted fulfil their human rights by accessing information and communication on an equal basis with others.

In particular, they help to uphold the right to freedom of expression, as per Article 10 of the European Convention on Human Rights, which is enshrined within domestic British law.

Similarly, the benefits of AT must be recognised in promoting rights under the United Nations Convention on the Rights of Persons with Disabilities, of which the UK is a signatory. For example, Article 21 calls for information to be provided in accessible formats and technologies appropriate to persons with disabilities in a timely manner and without additional cost.

Although Braille works to champion inclusivity, the expense of such technologies often operates as a barrier for many individuals. However, Parliamentary recommendations have been made to increase the budget for integrating AT both in society and employment.
Accessible Communication
The need for information to be communicated in accessible ways for people with visual impairments, to ensure their full and safe participation in society, was highlighted in Sarah Leadbetter's success against the Department of Health and Social Care in 2021.

Sarah, who was represented by Leigh Day, is registered blind, and brought a challenge against the Government's practice of sending hard copy letters to those shielding in the Covid-19 pandemic without considering their communication needs. She argued that the failure to provide this vital information in accessible ways was unlawful disability discrimination and a breach of her human rights.

The Equality and Human Rights Commission championed Sarah's case, stipulating that the need to receive accessible information, especially in the context of health, was essential. Leigh Day was successful in reaching a settlement, securing promises by the Government to change pandemic communications and ensure that blind and partially sighted people were receiving such information in their preferred format. This case demonstrates that effective disability inclusion is an essential condition to upholding human rights.
The Current Climate
The Royal National Institute of Blind People's recent cost of living survey revealed that more than two thirds of the 125 people who took part stated their financial situation had worsened in the past six months, and reported using less energy to try and save money, in comparison to a third of the general population. The rising costs could be forcing those with visual impairments to reduce the use of AT, such as the BrailleNote, to keep energy bills down.

The RNIB is seeking a reversal of the decision to remove the Warm Home Discount Scheme from many people with sight loss, to ensure the scheme is available to all claimants in receipt of disability benefits. As David Clarke, RNIB's Chief Operating Officer, argued, even with the announced energy price cap guarantee and the previously announced £400 energy grant by the Government, those with visual impairments will still be spending an unsustainable amount of income on bills.

For many with visual impairments, AT is an integral support for everyday life and independent living; therefore, it is critical that the Government support blind and partially sighted people by increasing benefits in line with inflation and to ensure that rising energy costs can be met by all members of the community.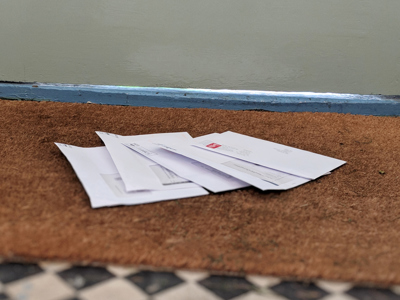 Blind woman wins permission for judicial review of government's failure to provide accessible pandemic information
A blind woman has been granted permission to apply for judicial review of the government's failure to provide her with accessible shielding information during the COVID-19 pandemic.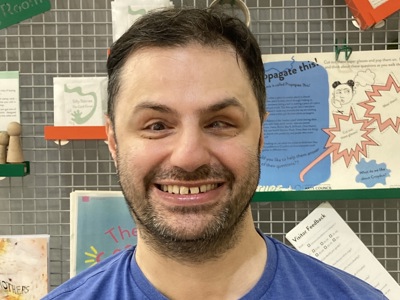 DWP system of corresponding with blind benefits claimants will be challenged in High Court
A blind self-employed worker will challenge the Department of Work and Pensions (DWP) in the High Court over its persistent failure to communicate with him in a way that he can access.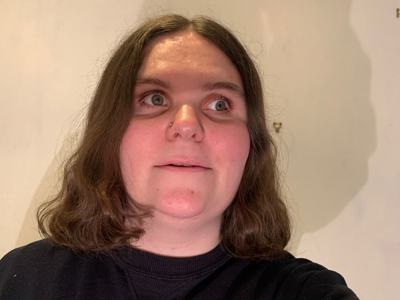 Blind student strikes blow for equality at Student Loans Company
A student, who is registered blind, has won a settlement against the Student Loans Company after she was unable to fill in a Disabled Students' Allowance application form because it was inaccessible to individuals who are visually impaired.