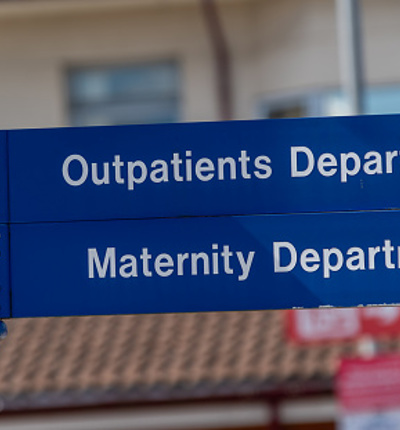 Maternity Review at University Hospitals of Derby and Burton NHS Foundation Trust
Lauren Tully and Meghana Hegdekar discuss the recent Maternity Review at University Hospitals of Derby and Burton NHS Foundation Trust, as another tragic example of a lack of meaningful learning by hospitals nationwide
Following publications of several reports highlighting the need for openness to learning from incidents, a spotlight has been placed on NHS maternity services across the country to urgently improve provision of care.
 
The Ockenden and Kirkup Reports into maternity services at the Shrewsbury and Telford Hospital NHS Trust and East Kent Hospitals University NHS Foundation Trust respectively alerted hospitals to the need to enhance patient safety and reduce the tragic loss of, or injuries to, mothers or their babies.
 
On 22 February 2023, in such a commitment to learning and transparency, the University Hospitals of Derby and Burton NHS Foundation Trust (the Trust) published the report findings from an independent maternity learning review.
 
The NHS Derby and Derbyshire Integrated Care Board was commissioned to conduct the review into seven maternity cases relating to three maternal deaths and four maternal collapses taking place at Royal Derby Hospital between January 2021 and May 2022. While these cases have already been individually investigated, this collective, independent review was designed to provide the Trust and families assurances that all learning opportunities would be identified and utilised with a view to driving forward tangible, long-lasting change.
 
The report made 26 findings, five recommendations and 10 safety prompts to enable improvements in the safety and experience of women under the Trust's care. Though the review did not identify any common themes directly impacting on outcomes, it did state two "crucial areas of safety improvement that require prompt action" for the future protection of mothers and babies.
 
It found missed opportunities across several key areas, including in the provision of holistic care; the management of obstetric haemorrhages; significant staff shortages; a bullying and hierarchical culture; a lack of clarity in guidance; inconsistencies and fragmentation in processes and leadership; and 'unbelievably' poor communication with women on discharge, including an unwillingness to include them in decisions about their own care.
 
The review concluded that the seven women may have experienced different outcomes had recommendations from former incidents been thoroughly and responsively implemented. Though the Trust has now committed to ensuring the delivery of safer care and addressed the report's immediate recommendations, it is another example whereby hospitals have failed to learn from previous investigations.
 
If properly resourced and acted upon, such reviews can improve maternal safety. However, this Report illustrates another tragic set of circumstances where goals to improve care standards and outcomes for women and babies have not been met despite detailed reviews on the reduction of maternal and perinatal mortality being now widely and readily available.
 
With a further investigation to be carried out by Donna Ockenden at Nottingham University Hospitals NHS Foundation Trust, this once again begs the question: what will it take for trusts to commit to preventative and robust action planning, and the prompt address of a now-widely documented catalogue of learnings from previous investigations to improve maternity services?
 
Though there was said to have been no evidence that the Trust's significant staffing issues had a direct impact on the cases, with an alarming 45 midwife vacancies at the time of reporting, this review nevertheless cements the case made by those before it that there is an urgent need for increased investment in maternity services, not least to offset the significant shortage of midwives that the NHS is facing nationwide.
 
Further, nationwide learning from adverse outcomes in maternity care cannot be addressed without reassurance from leadership within individual NHS trusts that proactive steps will be taken to eradicate the permeation of hierarchical cultures of intimidation and bullying.
 
Such preventative measures, cultures of compassionate, multi-disciplinary team-working, and the inclusion of women in decisions surrounding their own care within maternity and neonatal services nationwide, are vital to put an end to the all-too-common and avoidable deaths and injuries of mothers and babies.