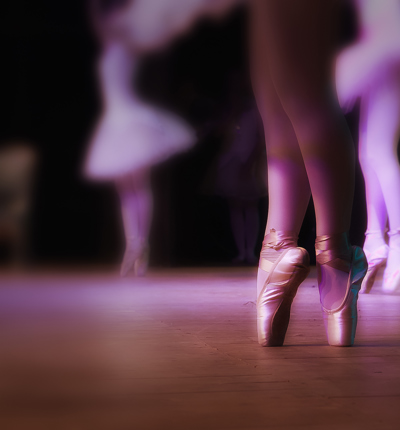 Body shaming abuse at ballet schools
Dino Nocivelli and Romany Kisbee-Batho explain how body shaming in ballet training schools is now recognised as a form of abuse
Posted on 10 February 2023
Abuse is an action that intentionally causes harm or injures another person. When we think of abuse, we often associate it with physical acts or threatening verbal statements which imply some form of violence.
An area which has been less viewed through the lens of abuse is that of body shaming however and this is a specific issue within ballet.
The ballet industry
The often damaging culture of ballet schools has been well documented with various pupils discussing their experience. A former student of influential ballet choreographer George Balanchine, Gelsey Kirkland released the book Dancing On My Grave in 1986. In this, she discusses how she was told by George Balanchine to "eat nothing" and that he wanted to "see the bones". She subsequently developed anorexia and bulimia.
In 2018, another ballet pupil who danced with the Washington Ballet and Dance Theatre of Harlem discussed the impact ballet had on her mental health. Upon being admitted to Baltimore School for the Arts (a school with outstanding reputation in ballet) she was repeatedly told she was "too soft" and encouraged to have more "muscle tone". She took this as code for "fat" and developed anorexia.
Notably, the Vienna State Opera ballet academy became involved in a scandal in 2019 after allegations of physical, sexual and emotional abuse towards students by teachers. This saw an independent commission reporting that the school had failed to protect the children's welfare. The report includes examples of teachers jeopardising students' wellbeing, humiliating them about their appearance and even encouraging them to smoke to lose weight.
Ballet pupils are subject to comments criticising the way their body looks and scrutinising the foods they consume to shame them. It is noted that there are a number of other factors which will contribute to an individual developing an eating disorder, however the prevalence of eating disorders amongst ballerinas remains stark.
An analysis of 33 studies published between 1966 and 2013, revealed that 16.4 per cent of ballet dancers suffered from some form of eating disorder which is significantly higher than the prevalence of eating disorders in the general population. The concern is that shame and/or stigma may prevent ballet pupils from disclosing the full extent of eating disorders and the figure would therefore be higher.
It is important to note that the body shaming experienced by far too many ballerinas has nothing to do with their dancing abilities, their physical capabilities or their stamina and is often not linked to any medical, nutritional or physical training plans.
Instead, the basic message is that the ballerina is fat and must lose weight as fast as possible and in any way possible. Studies have shown that some of the advice given by teachers includes things such as skipping meals, smoking and other methods that are inappropriate to state in this article.
Accountability
It is important that the ballet world changes, and that those who abuse their position of trust and the ballet schools that employed those individuals are brought to account.
Case law has held that there are three key criteria in cases involving verbal abuse as noted above and these are:
Conduct – in the first instance, the ballet dancers will have to show the abuse took place. There must then be words said to the ballerinas which were unjustifiable or for which there is no reasonable excuse.
Mental – there must be an intention to cause severe mental or emotional distress by the words. Although it would appear to be easy to show intention, you would be surprised by the arguments submitted by Defendants as shown in the racial abuse cases at Chelsea Football Club and more recently by John Yems at Crawley Town Football Club.
Consequence – there must be a psychiatric injury or physical harm from the conduct, rather than mere distress. A number of ballet dancers have suffered from eating disorders and therefore this element would be achieved.
It is time that the impact of body shaming is finally accepted as abuse that can cause serious mental health injuries and we have recently been instructed to investigate a number of ballet schools for this kind of abuse.
You can contact us if you have information about alleged abuse at ballet schools in England.
Updated on 11 September 2023