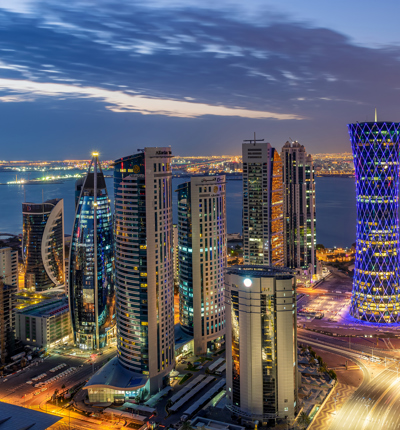 The 2022 Men's World Cup – it is not enough to pay lip service to human rights in Qatar
Sarah Gibbons, Richard Meeran and Harminder Bains discuss the many criticisms of the World Cup host state of Qatar in the context of the UN Guiding Principles on Business and Human Rights and the lack of significant action to affect meaningful change in the host state.
Posted on 17 November 2022
These make for convincing arguments as to why Qatar should never have been awarded the hosting bid. Yet if a clean human rights record is to be a criterion for a host nation, there are arguably few states that appear to fit the bill.
These international human rights obligations relating to the staging of the World Cup,  apply not just to Qatar but to businesses involved in the organisation and construction of the tournament and its facilities, and to businesses, including investors, that have business relationships with those businesses that are directly involved.
In the context of the World Cup, the UNGP's apply to Qatar, to FIFA, and to all businesses involved in the myriad activities required to deliver the tournament.
The same Protect, Respect and Remedy obligations apply in principle to businesses, including investors, and to the business relationships of those involved in the direct perpetration of human rights abuses relating to the World Cup. This includes national football associations such as the English Football Association Limited. It would also encompass advertising brands, resorts, apparel, as well as media and entertainment companies.
Looking forward to 2026, the World Cup will be jointly hosted by 16 cities across Canada, Mexico, and the United States and will be the first event where prospective host cities were asked to respond to detailed human rights requirements. The host states, FIFA and all associated enterprises must ensure they follow through with their commitments to implementing change and to an event that leaves positive human rights legacy.