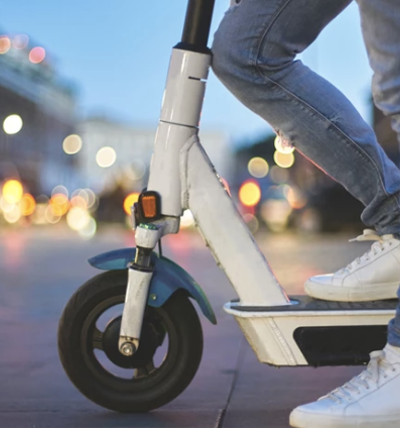 E-Scooters: wise up before you hit the road
Jill Paterson explains the law concerning e-scooters and safety risks to consider
Posted on 18 January 2022
Electric scooters, or e-scooters, are becoming an increasingly popular mode of transport. Seen as a simple, eco-friendly and cheap form of travel, their advent has been welcomed by many.
Government trials for e-scooters were brought forward due to the Covid-19 pandemic and social distancing, and at the beginning of 2020 e-scooter rental schemes were rolled out across the UK.
However, at present there seems to be a lot of confusion about who can use them and where. There are also a number of safety concerns to take into consideration before their use can be embraced more widely.
What is an e-scooter?
Electric scooters are similar to normal, two-wheeled manual scooters, but they are propelled by a motor and require charging on a regular basis. Most have a folding frame so that they are easy to store. Their batteries are generally lithium-ion, which is relatively quick to charge and lighter to carry around, but some scooters have lead-acid batteries.
Are e-scooters legal?
Given that e-scooters are readily available to buy in shops and online, and are seemingly everywhere on the roads and pavements, you might be shocked to discover that private scooters are not legally allowed to be used on public roads. If you own an e-scooter, you can use it on private land, but the only e-scooters that are currently allowed on public roads are those that are rented as part of the government trials.
E-scooters, and other mechanically propelled types of transport such as Segways and hoverboards are known as "powered transporters" and are currently treated as "motor vehicles" under the law. This means that to be allowed on the roads, they would need to have a number plate, road tax, lights and other requirements.
There are currently more than 50 towns and cities across England taking part in e-scooter trials. The trials tend to be focused on urban areas, with the aim of targeting pollution and congestion.
Provided that the criteria to ride are met, you can download an app, register and get going. Trial e-scooters need to be covered by a motor vehicle insurance policy which the rental operators are expected to have in place. This means that if the rider is involved in an accident themselves or injures someone else, there should be cover. Riders also need to have a valid driving licence.
E-scooter injuries
In November 2021 the Department for Transport published national statistics concerning e-scooters. Unfortunately, the document offers no differentiation between scooters involved in trials and privately owned scooters. The main figures for the year ending June 2021 are reported as follows:
There were 882 accidents involving e-scooters, of these 173 were single vehicle accidents, around 20 per cent of all e-scooter accidents
There were 931 casualties in accidents involving e-scooters, of which 732 were e-scooters users
Of the 931 casualties, three people were killed, all e-scooter riders
Our best estimate is that there were 253 seriously injured and 675 slightly injured casualties.

Also in November 2021, Greater Manchester Police revealed that they had seized nearly 150 e-scooters in the last year due to them being ridden illegally or for being involved in a crash.
When will the rules about e-scooters be reviewed?
With so much confusion out there and such a high proportion of illegal usage, it is clear that the law needs to catch up to reality and that regulations / legislation concerning e-scooters need to be clarified / brought in as soon as possible. Unfortunately, however, legislation has been put on hold and the e-scooter trials are to carry on until late 2022.
Fire Safety
E-scooters have also been linked to fire safety issues. On 13 December 2021 Transport for London banned the use of private e-scooters on the capital's transport network. This followed two reported fires involving e-scooters, one on a tube train and one in a lost property office.
London Fire Brigade have raised concerns about private e-bikes and e-scooters due to the fire risks associated with lithium-ion batteries, conversion kits and also the use of incorrect chargers. Their top tips for safety with these products are:
Always use the correct charger for the product and buy an official one from a reputable seller
Batteries can get warm during use and it is advisable to allow them to cool down before attempting to re-charge as they could be more susceptible to failure.
Batteries should always be charged on hard flat surfaces where heat can dissipate.
Batteries can also pose a risk if they have been damaged, so ensure they are treated with care while in use or while carried as spares as this can increase the chance of damage to cells.
Always make sure you unplug your charger once it's finished charging. Always follow manufacturers' instructions when charging and we would advise not to leave it unattended or while people are asleep.
Ensure you have smoke alarms fitted in areas where e-bikes or e-scooters are being charged and make sure they are tested regularly.
Lastly, the Brigade's advice is to never block your escape route with anything, including bikes and scooters. Store them somewhere away from a main through route.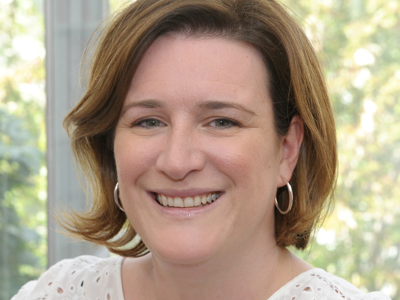 Jill Paterson
Jill Paterson is a renowned market leader in representing people who have been harmed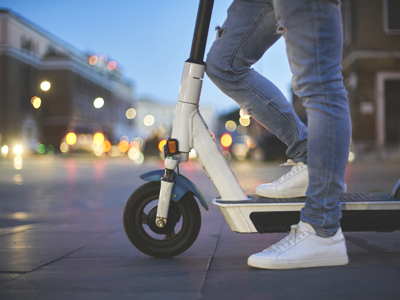 E-scooter ban on London transport network welcome
Product safety lawyers have welcomed the Transport for London ban on private e-scooters on the capital's transport network.